Over the hills and far away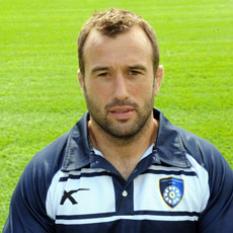 Ex Jersey
By ww
November 23 2017
This weekend there are a number of interesting fixtures in the Championship programme. Three of these involve the Yorkshire clubs. Donny are at Ealing, Roth host Scottish and we are off to my favourite tax haven (Jersey).
After last week's clobbering by Bris we find ourselves in the bottom half of the table. The team above us, Richmond, play the team below us, Pirates. Consequently if we do not get the right result on Saturday we could be in 8th when we play Roth at the Emerald the following week. Roth have London Scottish at Clifton Lane on Saturday where they will be trying for the tenth time to get a first league win of the season.
Our defence, this season, has leaked 274 points so far. This is the third worst in the league and is 80 points more than Jersey have conceded in nine games. Our attack is not firing on all cylinders with only 210 points scored. Our points deficit is third worst after Roth & Scottish. However we have been without a recognised standoff for the last four weeks. We desperately need either Irvine or Davies(or both) to be fit for the trip to Jersey. The Reds made a shaky start to the season but have wons their last two games. We have a decent record on the island ( I recall nilling them at the end of the season before last) so here is a fixture that we ought to and can win.
We have enough talent in our tiny squad to bring back four points from Jersey. I am backing the lads to win by 7 points and be full of confidence when we clash with the Titans the following week.
More Yorkshire Carnegie headlines
Yorkshire Carnegie Poll