Week 11 preview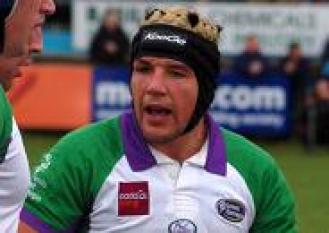 Ex Tyke & Titan
By WW
November 29 2017
This weekend the Championship reaches the halfway point in the season when the eleventh round of games is played. As usual there are some tasty fixtures on offer but the one which was historically a clash of the titans promises to be a bit of a damp squib as bottom club Rotherham visit the Emerald stadium.
Yorkshire Carnegie sits in sixth place in the table and the club will be looking for five points against winless Rotherham. Fixtures involving the clubs above us in the table could result in us moving up to fourth. That is if Bristol win at Donny and Jersey win on the road at Nottingham. If I had to bet my mortgage on it I would back us to be fifth by the end of the weekend.
There was a time, not too long ago, when Andre Bester's Rotherham team was the scourge of the championship. Tykes' ( as we were then known) coaches regularly tempted the Titans' best players up the M1 with the prospect of full time employment and a decent salary. Not least amongst them were Eirik Lund and Hendrie Fourie. Rotherham had a major turnout of players in the close season and brought Andy Key in to provide the knowledge to get the Titans back to their rightful place in the top four. Sadly for the dwindling band of supporters this has not happened yet. Last weekend Roth were beaten at home by London Scottish who now lead them in the league table by sixteen points. The Titans have no wins and only three bonus points to show for themselves at the halfway point.
So we can expect a massive home win on Sunday right? In theory the answer is yes. As everyone knows we do not always follow the script. Last weekend we had a workmanlike win away at Jersey. We have also managed to lose two of our back three to injury, which is why we have drafted in the young lad from Bath for a month. We do have an experienced pack which will, I believe, keep the visitors front eight under pressure (assuming our lineout foibles have been sorted out) on Sunday . The first half will be close but the visitors will fade after the break and a home win by twenty points will be the result.
C'mon Tykes
More Yorkshire Carnegie headlines
Yorkshire Carnegie Poll