Hartpury (II)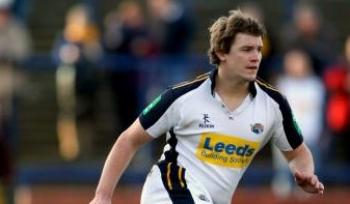 In our thoughts
By ww
August 26 2018
The long hot summer is over. Pre-season has gone to plan with two wins from two games. We are now just a few days away from the start of the 2018-19 Championship season. For our hardy supporters the opening fixture is a Friday night visit to Hartpury in Gloucestershire.
Much has changed since we managed a draw at Hartpury last season although we again start a campaign with a very small squad. This time around we have a decent halfback combo with youthful cover waiting in the wings. We have kept key forwards from last season and added a handful of experienced players who seem to be fitting in well.
Forward power will be a critical aspect of our game this season. Last season Joe Buckle established himself as our best hooker. His only weakness is a tendency to overthrow the lineouts . If he can improve his throw then Smith & Beck will make sure that our lineout is solid. Our backrow is very limited. At Darlington Bainbridge played at 6 but I feel that he is better at 7. Mayhew is the obvious choice at 7 and our 8 shirt seems to be in the hands of Dan Temm. Dan is a very mobile player with good hands looked ok when the pack was dominating the scrums at Darlo. A better test will come when he is picking up the ball behind a retreating pack.
The big change from the last few seasons is at halfback. Our new Welsh scrumhalf, JB Bruzulier looks the business and has a crisp pass which is delivered without a sideways shuffle! Joining him behind the pack is flyhalf Brendan Cope. Brendan's game management is varied and his kicking from hand looks strong. At Darlo we saw his kicks being chased down with an intensity which has long been missing.
The net effect of the new halfback combo is that the backline get more chance to take the ball at speed. Andy Forsyth looked like a new player and wiil be a big beneficiary this season as will Chris Wolfe-Elder who I am tipping to have a great season.
The only fly in the ointment, as far as I can see, is the lack of cover in certain positions. We have six props but only three experienced locks. Keiran Frost and John Okafor ( both locks) are still learning the game and are combining playing with studying. In the backrow if Temm is injured Beck can play 8 but is needed in the 2nd row. It is the same at centre and fullback. Lucock, Forsyth and Wolfe-Elder are first choice but if two of them are injured at the same time then we are looking to relatively inexperienced players to provide cover. OK so the only way to get experience is to play in the games (I hear you say) but if this happens at Ealing or Irish then it could be a very sharp lesson.
I expect the team selected to start at Hartpury will be similar to that which took to the field at the Northern Echo Arena given our small squad. From what I saw at Darlo I am expecting a win so I am predicting an away win by ten points!
C'mon Carnegie!
More Yorkshire Carnegie headlines
Yorkshire Carnegie Poll