Friday night lights - London Scottish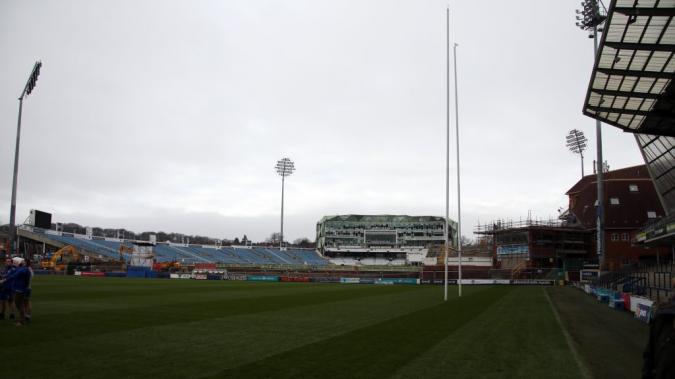 Fortress Headingley.
By WW
October 18 2018
On Friday night we welcome London Scottish to the Emerald stadium for a night time league fixture under the lights. Friday fixtures get a mixed reception from the home fans but after recent performances the faithful will be glad to get the fixture out of the way so they can enjoy the rest of the weekend.
The Exiles have been established in the Championship for a number of years now. This season has not started well for the side which plays its home games in Richmond. They have won only 2 of the first 7 fixtures and sit ninth in the table on 13 points which includes 5 bonus points. Both wins have come on the road, at Richmond and at Bedford. The 3 teams below the Exiles are Doncaster, Hartpury and Carnegie.
We are bottom of the table with 1 win and 6 defeats. We have scored the fewest points and conceded the most. We are on 6 points, 3 adrift of Hartpury who beat us on the opening day of the season. Those are the facts, shocking as they are and the tremors they have caused have been felt as far away as Turkey.
Most of us knew that the squad was too thin to sustain a serious tilt at the top spot. Few of us suspected that we would be where we are after 7 games. Chris Stirling has acted quickly to put things right and the board have backed him. Reinforcements have been lined up and have started to arrive. Craig Mitchell will add his formidable scrummaging power to the starting pack as he makes his second debut for the club. Add to that that 2 Kiwis will be arriving in a couple of weeks and we can look forward to the cup break with a little more confidence than we have at the moment.
Friday also sees the return of Pete Lucock after injury which will bolster the defence. Mike Myerscough and Joe Buckle also return but we are still without a number of long term injured players.
All of us will be looking to see how the squad react after last weekend's mauling at the Madstad. I hope that they will draw a line under last week and see Friday's fixture as a potential 5 points. However the performance will be equally important as the result. A win might lift us off the bottom of the table as Hartpury have a tough home game against Jersey. I am taking Carnegie to win by 5 points and start the long climb up the league table.
C'mon Carnegie!