Coaching Staff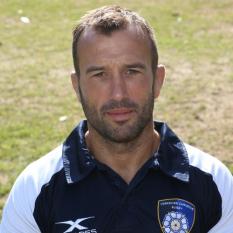 Deserved Promotion
By Almo
November 22 2018
It is absolutely brilliant to see the promised overseas cavalry arriving, though to be honest it would be nice to win all our cup games with the new talent available.
However, now we seem to have a little cash to splash, should some of it be spend on reinforcing our coaching team?
I say "team" but checking the Offie, only Steve Boden is listed as a coach, having been (justly) promoted from Forwards Coach to Head Coach. As I understand it, Chris Stirling is acting as backs coach, but surely this is stretching him a bit thin as he needs to be managing the team as well as identifying international talent and convincing them to join us? No criticism of Chris here, but I suspect that his talents are best utilised in an overseeing role, with others doing the nitty-gritty day-to-day drills and working on cunning set plays.
A word of praise for J-Lo. Clearly he was an excellent man-motivator and got everything he could out of the players put at his disposal. I think he is also a "workaholic" who liked to get to the ground at 7.00 a.m. to set things up for the day, and was happy doing two jobs. He basically kept a ship afloat that was nearly floundering on rocks. But clearly that is not a regime that would get us promoted.
So do we need more coaching?
Perhaps the club have already addressed this issue, or perhaps I am wrong, perhaps someone has inside knowledge and can correct me.
More Yorkshire Carnegie headlines
Yorkshire Carnegie Poll