TEAMS UP! Fizz Buzz? Bath v Wasps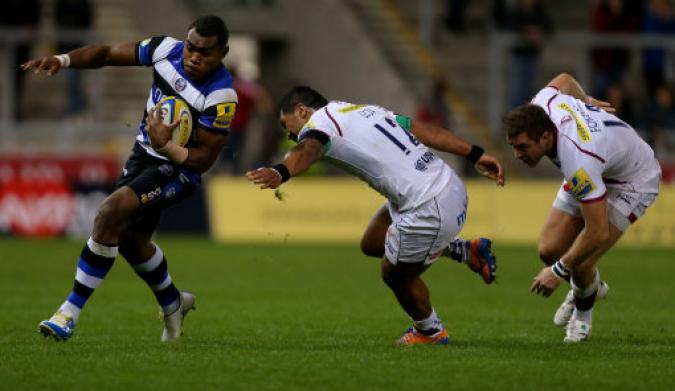 Rokodoguni: strike?
By P G Tips
April 30 2019
Having failed to fizz in defeat at Sale, Bath must next silence Wasps buzz with victory at the Rec. Currently 7th place, Wasps have buzzed only in fits and starts this campaign, slumping to defeat at home last Saturday to Saracens. Both teams will be working out their chances of playoff and Champions Cup positions but while calculating, need to be alert so when their number comes up, they seize the moment. So whose head will be clearest and who will win on Saturday?
Experienced Fizzbuzzers know that what starts as a bit of fun can quickly turn to frustration, especially if concentration slips. When the game gets serious it is vital to number up as Wasps found to their cost last week. Lack of focus and precision in defence cost them two early tries. Then, having threatened a comeback with Sopoanga's try from Simpson's opportunism, lamely allowed Will Skelton to gallop through a gaping hole for Saracens' third try. The visitors only had to kick their penalties in the second half to swat the home team aside.
As Bath also snatched defeat from the jaws of victory at Gloucester, followed by a limp, error strewn display of frustrated toil at Sale, the sides appear well matched – not just in table positions, but in fallibility. Wasps will be keen to recover their season with a late run to the top 4. Having won recently at Sandy Park and shown commendable enterprise at times against Saracens, they will feel they have the strike force to do it. However, their selection will be hampered by injury. In addition to long -term absentees Robson, Young, Willis and Campagnaro, they may have to do without both Launchbury and Gaskell in their second row. They will also be without the luckless Jimmy Gopperth who broke his thumb in Saturday's match after months out. So it will be up to Sopoaga to prompt the counter attack talents of Daley, Marcus Watson and Leroux. Buzzing together they are capable of plenty of venom in attack.
Todd Blackadder has pleaded for Bath to 'salvage some pride' in their last two fixtures. Mathematically they can still scrape into the playoffs, although that seems unlikely unless there is a dramatic form reversal for several clubs. It would almost certainly require try bonus points, so Bath may find themselves calculating scores and counting every point in hope. A Champions Cup earning 6th place looks more realistic, but even that means winning against two traditionally pedigree sides fallen on hard times, who will be equally desperate to restore reputation.
Writing about the Sale v Bath match, former Bath great Stuart Barnes commented 'Friday's fiasco was an embarrassment for the club game'. Today's generation of players may not listen to him, but many Bath supporters, desperate for the sustained success of his era would dearly love to see the burning will to win that he and his teammates regularly displayed.
With Watson and Rokodoguni now fit, Bath too have the strike force to get the Rec buzzing. To do that will require the pack to dominate Wasps for the majority of the match –Ellis, Underhill and Mercer especially must sting their opponents repeatedly in tackle and at breakdown. They also need more fizz from halfback. Batty and Charteris are both recovereed from injury so more front five options are available than for a few weeks- with the exception of Nathan Catt, whose sciatic nerve trouble has returned, ruling him out of this weekend's action.
It is tempting to demand the players just "give it a lash", forget the calculations and play from the heart in response to Blackadder's call. Errors in execution though have been the team's downfall in so many matches this season, so the priority has to be precision in taking chances and concentration in defence.
"Fizzing" is great to watch when it works, but to climb the table Bath will need to play the percentages and keep cool, not get drunk with the first success. If they don't cut out the errors, the scoreboard can flip as quickly as the numbers in a game of fizz –buzz.
Possible Teams:
Bath:, Obano, Dunn, Lahiff, Attwood, Stooke, Ellis, Underhill, Mercer. Chudley (Capt.), Burns.Cokanasiga,Roberts, Joseph,Rokodoguni. Watson.
Replacements: v Rooyen, Walker, Perenise, Ewels, Reid. Cook, Priestland, McConnochie.
Wasps: Zhvania, Johnson (Capt), Brookes, Rowlands, Myall, Shields, Carr, Hughes. Simpson, Sopoaga. Bassett, Lovabalavu, Daley, Watson. Le Roux
Replacements: Cruse, McIntyre, Cooper-Woolley, Matthews, Morris, Hampson,Miller , de Jongh.