Premier Rugby Finances 2017/18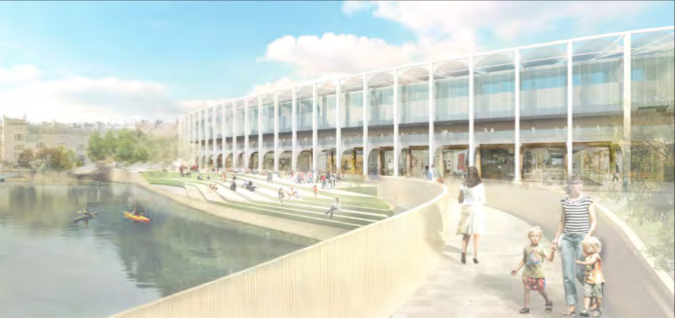 New Stadium
By CoochieCoo
June 11 2019
Here is an update of Premier Rugby finances of the Clubs for the season 2017/18
There has been debate on the MB as to the finances of Premiership Rugby. Here are the figures from the published results of Clubs for the year ending 30 June 2018.
Club
Turnover
Profit/

Loss

EBITDA
Ave Gate
Wages
Team Staff
Sales and Admin
Emp Total

£'000s

£'000s

£'000s

£'000s

Nos

Nos

Nos

Exeter

20,472

657

2,328

12,852

12,055

105

248

353

Leicester

20,411

1,178

310

22,879

12,721

78

89

167

Bath

19,806

3,149

1,303

18,527

12,874

86

60

146

Gloucester

15,766

2,183

1,512

13,273

11,712

57

278

335

Northampton

17,127

2,814

1,683

13,104

11,585

89

189

278

Sale

9,334

1,805

1,790

6,274

7,300

71

15

86

London Irish

9,501

2,936

2,559

12,214

8,047

84

19

103

Worcester

12,195

5,755

3,352

8,597

10,731

98

256

354

Newcastle

10,949

4,278

3,617

9,757

9,626

88

389

477

Saracens

17,929

3,887

3,633

19,097

12,612

103

56

159

Wasps

32,827

9,723

4,051

17,641

13,394

52

181

233

Harlequins

22,116

4,928

4,376

18,866

14,227

296

296

Totals
208,433

41,979

25,238

173,079
136,884
911
2076
2987
The Key facts:
Turnover including non Rugby is £208m.

Results after taxation and interest amounted to a net loss of £42m with only one Club in profit - Exeter

The Investment Analyst's preferred measure EBITDA (Earnings before Interest, Tax, Depreciation and Amortisation) shows a net loss of £25m with Leicester joining Exeter in profit. The table is in the order of the best performing clubs in EBITDA terms.

Harlequins boosted their published result by £4.8m by revaluing their PRL shares. As the other clubs haven't revalued, this has been adjusted in the interests of a level playing field.

Saracens past losses funded by loans from Nigel Wray have been waived to the tune of £51m.

1.9m fans attended premier rugby league matches over the season.

Total employed by the clubs was nearly 3,000 and players and team staff amounted to 911. This includes coaching and team support staff except, in Gloucester's case where coaching staff etc are in the sales and admin figure. Harlequins do not disclose the split of staff except FT and PT.

Thes CVC deal was completed after these accounts and Worcester disclosed that they received £8.2m from them in a post balance sheet event note.

Bath disclose that they spend £1m annually putting up and taking down their temporary structures. Bath pay approximately £312k to Bath Recreation Limited for use of the Rec.
Effect of CVC deal with PRL
The deal was that CVC bought 27% of PRL for £210m. This values PRL at about £775m and dividing that between the 13 clubs will be about £60m each. As stated in a note in the accounts, £8.2m was received by Worcester in March 2019 and all clubs will receive a similar payment for infrastructure improvements. However, I understand that it should be in the region of £13m each.
Results in Graphs
The club with the greatest turnover, Wasps, makes the largest loss. The third highest turnover is Exeter and that gives them a profit mainly because of income from non rugby and lower overheads. Two clubs disclose they only have Rugby Income - Bath and Sale. Harlequins do not disclose their non Rugby income.
Here are the overheads with Turnover and EBITDA Where the red line is above the green means a profit and touching is breakeven and green well above red is not so good news. The EBITDA blue line near 0 but not above, means a club needs to increase their income or reduce costs. In our case we spend £1m on our temporary structures and this will be eliminated with a new stadium with extra capacity for revenue to realise Bruce's ambition for the club to be self sustaining.
%MCEPASTEBIN%
View a Printer Friendly version of this Story.
Premier Rugby Finances 2017/18
Discussion started by Comeonmylovers.co.uk (IP Logged), 15/06/2019 07:37
Comeonmylovers.co.uk
15/06/2019 07:37
What do you think? You can have your say by posting below.
If you do not already have an account
Click here to Register
.
Edited 1 time(s). Last edit at 2019:06:28:21:48:01 by CoochieCoo.
BathMatt53
15/06/2019 11:19
Very interesting (and a bit concerning for the league as a whole) CC, thanks.

[Adoptee 19 / 20: The High ball and counter attack meister, Tom Homer]
Bath Supporter Jack
16/06/2019 08:24
Yes very interesting Mr CC.

As an observer........the losses, mostly, are pretty modest.

Saracens losing £3.6m......EBITDa, which currently is being financed 100% by Nigel Wray, represents perhaps 1% of his wealth......I suspect it is even less. The same ratio for Mr Craig would be even less.

How much does one of those 200 foot super yachts cost to run in a year........someone who has got on might like to say!

I wonder if Exeter make a "profit" because Mr Rowe's company SW Communications sponsors with enough to take it into surplus. We do know however that they get a significant amount of non rugby revenue.

When the new set up is in place at the Rec, we can expect an increase in attendance and the capability of earning non rugby income.

I suspect we would then run at a surplus........however just a little matter of the x tens of millions of pounds to get there.......however I have always assumed that Mr Dyson would gift that!
Sorry, only registered users may post in this forum.