COML Visitors and Revenue Stats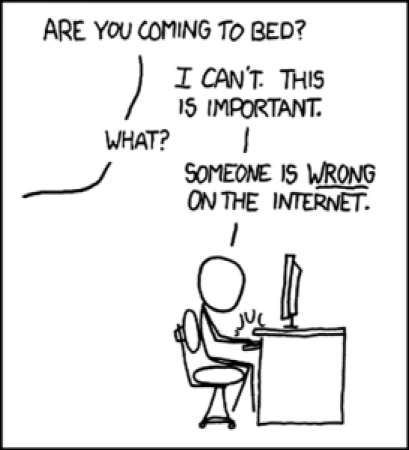 Trolling
By CoochieCoo
June 25 2019
Stats of our visitor numbers, page views and revenue since 2008 (stats before that are not available). ERE and its successor COML have been used by fans over the years since 2000 when it was first started by Glen on the Rivals site moving to Sportnetwork in 2002.
ERE became COML when Stuart took over from Glen in 2012. Stuart transferred the site to a triumvirate consisting of PG Tips, Hasta and myself in 2017. Since the heady days of the early noughties COML and other rugby fan sites have had the added social media platforms of Twitter and Facebook to compete with, so inevitably our numbers have dwindled, but we still average nearly 13,000 visitors a month and over 22,600 page views a month.
Since October 2008 ERE and COML has earned £1079.72 from clicks to our stories which currently are mainly the work of PG Tips, but thank you others who have made contributions. Since we took over in May 2017 we have received £149.33 of which £33.59 was used to pay for registration of the domain. The balance has been given to three charities, Bath Foundation £32, Help for Heroes £45.38 and lately Dorothy House £38.36. Judging by the statistics we seem to be paid at the rate of 0.14p for every click on the stories.
Here are the Stats for visitors, page views and revenue:
View a Printer Friendly version of this Story.
COML Visitors and Revenue Stats
Discussion started by Comeonmylovers.co.uk (IP Logged), 28/06/2019 21:39
Comeonmylovers.co.uk
28/06/2019 21:39
What do you think? You can have your say by posting below.
If you do not already have an account
Click here to Register
.
Edited 1 time(s). Last edit at 2019:07:10:14:55:24 by P G Tips.
P G Tips
02/07/2019 11:46
Any idea Coochie why the number of visitors has declined slightly since 2016?

Also, what do the figures in brackets signify -e.g. 2017/18 (6)?

PG
CoochieCoo
02/07/2019 12:45
Sorry should have explained that, figures in brackets is where we ended up in the league. Which may have a bearing on the number of visitors eg doing well or badly. Maybe middle of the road does not fire us up as much!
As regards visitors I think it is mainly that other fan sites on social media are an added competition. However, a number of previous posters have stayed away because of past issues on the site, which is a shame.
Bath Hammer
04/07/2019 03:51
I think it is a great site & our thanks must go to the three of you for keeping it going. PGT deserves particular praise for his well written articles.
gaz59
04/07/2019 08:02
Excellent stuff and big thank you to the 3 Amigos for keeping my go-to procrastination going
CoochieCoo
04/07/2019 21:00
My thanks to you and all other posters who keep this site lively and in most cases friendly. Opinions will always differ and long may it be so, but lively debate is always good for message boards like this and without you we would not be here.
hemington
05/07/2019 06:07
Thanks but it is you three that deserve the plaudits. Without you this board would not exist. I for one appreciate all that you do 'behind the scenes' and in front of them. Take a bow and raise a glass. Chapeaux
BathMatt53
05/07/2019 06:46
Group hugs all 'round!

[Adoptee 19 / 20: The High ball and counter attack meister, Tom Homer]
Sorry, only registered users may post in this forum.