COML Referendum on our Future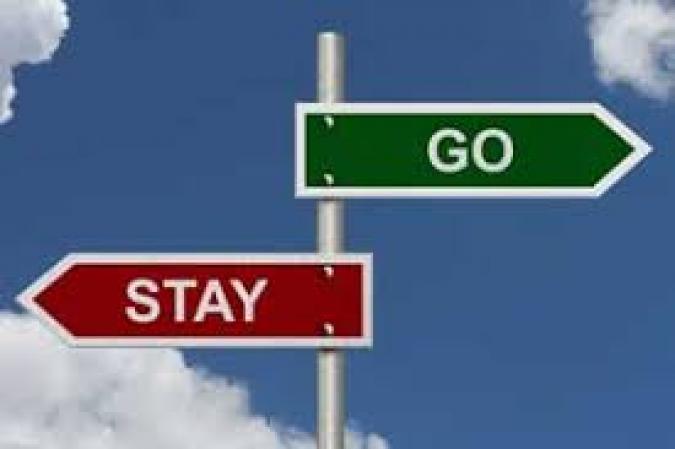 COML Referendum
By CoochieCoo
August 14 2019
There has been recent debate on the advantages and disadvantages of SN on 'ere and at other Clubs.
Glos never moved completely to SN from Rivals and started Shedweb. Recently Quins and Wasps have moved to standalone sites and Sale have decided to move to another standalone site, hoping other clubs follow suit. Wuss have decided to split some going to the new site including the editor and the SN site is now edited by the original startup editor. Falcons have also some activity on this site but some still use SN.
ERE and COML have been on SN since 2002 and we have grumbled many times of the frustrations experienced. Recently SN have made some changes and mostly for the better but not far enough for some.
We three mods have been discussing what we should do and are seeking your views in a poll by PM. We are doing this because we do not want the poll to be hijacked by non Bath members.
At present there are over 200 active posters over the last 18 months and some 70 who haven't posted since Jul 2018 but have posted on COML since 2013. There are many more lurkers who do not post at all and may not have a registered name!
We are therefore seeking an answer to the question "Should we stay with SN?" Yes, No or Don't care?
Rules are one vote per member to be made before 8 AM on 2 September 2019. We require to make the poll valid a minimum turnout of 70 votes (35% of our current active members) and the winning margin will be a minimum of 60/40 ratio. Don't cares will be counted in the total votes but ignored for the win ratio.
Please send PMs to me CoochieCoo and I will respond to you of safe receipt with a copy to Hasta and P G Tips. You can send a PM by typing my board name (case sensitive) in the "To" box and click the Add recipient. If the name is not recognised an error message will appear otherwise the name you typed will appear underneath with an "x" in the top right corner. If you want to keep a copy of your sent message under the Subject box there is a tick box to retain the sent message. Subject is Poll and then just put, Yes (to stay), No (to go) or Don't care.
The Pros of staying
A lot of COML and ERE history may be lost

COML is more than a forum it's a fanzine

COML is colourful and active

ERE and COML have been with SN since 2002 and have established a presence with supporters and search engines, moving may mean loss of some members

COML is able to earn about £75 a year which is donated to charities after the expense of registering the domain

SN have promised to sort out security (since writing this, site is now secure)

We provide a link to sites not on SN such as Quins, Shedweb, Sale and Wasps which are two clicks away

We are the second most visited site on SN rugby boards after Saints

There is a large group behind SN

It's the devil we know
The Pros of moving
More modern forums have better facilities such as posting images direct

Security if not sorted out by SN

SN slow in reacting to issues although things have improved recently e.g. search facility, clock

Not having to post a story every fortnight to stay live (thanks to PG Tips not really an issue for us)

Being with other clubs (though at the moment VFT22 only has activity in Sale, Wuss and Falcons and at present very little activity even accounting for the off season).
Hope this is clear but we are happy to answer or get answers to any questions you may have.