Who Should Be Captain?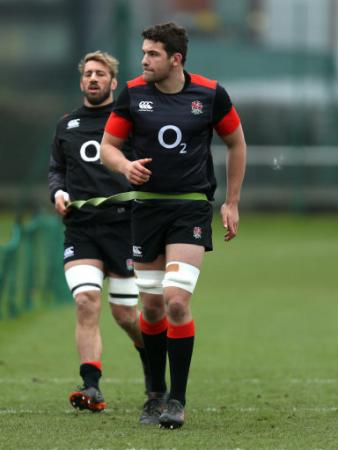 Ewels: favourite?
By P G Tips
September 13 2019
Bath's 2019-20 Captain is due to be named "shortly". Stuart Hooper stated at a recent season ticket holder briefing that he is a "one captain man". His chosen skipper will be both Club Captain and First XV Captain and the "co-captains" experiment of recent seasons will end, with one captain in charge of each match. An off season poll in the Chronicle gathered votes for 20 different players, but does that signify a wealth of leadership talent, or the lack of a stand out candidate? Let's take a look.
75% of the votes went to only 5 of those 20: Charlie Ewels, Francois Louw, Will Chudley, Tom Dunn and Zach Mercer.
Charlie Ewels

Bath Academy graduate Ewels has international experience as skipper of England's U18 & U20 teams, leading the latter to a junior World Cup final in 2015. A regular in Eddie Jones' squads since 2016, his meagre return of 12 caps reflects England's strength in depth at lock. He remains highly regarded and has been entrusted with leading England's lineout on occasion. Charlie is one of a select group named by Jones as on standby for a call up to Japan should injury strike and led Bath rugby a number of times last season. As well as topping the Chronicle poll, he is believed to be the favourite within club ranks. Experience, commitment and work rate are all in his favour, but he faces strong competition for his place in the team from Elliott Stooke, new signing Josh McNally and last year's Captain, Matt Garvey.
Francois Louw.
"Flouw" would be a popular choice. A highly visible presence, with an impressive engine, he is also a wise old head with 69 Springbok caps. In his first season at Bath he deputised for Stuart Hooper as skipper when the current DOR suffered an arm injury and has repeated the role sporadically almost every season since. At the age of 34 he still has enough in the tank to be chosen for his third World Cup. This however, is his last season, so for all his pedigree, Hooper may choose to overlook him for a longer- term choice.
Will Chudley
Chudley took on the armband several times last season, his first in Blue, Black and White. His selection showed his importance in directing play and the management's faith in his tactical abilities. His chances this season may depend on the type of game Stuart Hooper wants Bath to play and whether it will rely as heavily on a box kicking scrum half as last season's game plan. Many would argue that halfbacks have enough to do and should be left to concentrate on their own game. Could be the "safe pair of hands" selection, but a more dynamic presence at 9 may be preferred.
Tom Dunn
In and out of England's training squads for the past two seasons, Tom is unlucky not to have had a cap and must be first standby choice should a hooker be injured in Japan. Eddie Jones "likes his attitude" and there is no doubt he would lead from the front and prove a durable, aggressive skipper. Hooker though is an attritional position and Bath may prefer a player who does not need to be replaced 60 minutes into a game.
Zach Mercer
Another with junior international experience of captaincy, Zach led England U20 to a 2017 grand slam and then to the U20 World Cup Final. His personal efforts took his team through two tight games, winning the penalty to snatch the lead in the last pool tie against Australia, and then scoring the winning try to overhaul South Africa in the semi final. All to no avail as England were overwhelmed by New Zealand in the final. That defeat has not dampened his enthusiasm however, the man whom Todd Blackadder compared to Kieran reed putting in several all action performances last campaign. At 22 he has time on his side, but also much to learn. Would probably be a popular choice on energy alone, but with Faletau, Louw and Underhill available, would he get regular starts?
There could be other candidates of course. Both Elliott Stooke and Matt Garvey will have their supporters and Rhys Priestland had the honour a few times under Blackadder. He also appeared as the club representative at this season's Premiership launch, so is obviously considered a senior player, but the 5 above seem to be the leading contenders: or does Hooper have a surprise ace up his sleeve?
Whoever gets the nod will need deputies – both for the times he is rested and during matches themselves. Modern coaching thinking provides the captain with a supportive leadership group; preferably drawn from each of the key units- the front five, back row, halfbacks and outside backs. Leadership seems to have been an issue for Bath over the past 3 years with winnable games conceded at the last minute, notably and notoriously last season when if all the matches snatched away in the final minute had been won, Bath would have finished a comfortable third in the Premiership. In rugby, the best leaders know how to seize, or close out, the close fixtures. Hopefully Stuart Hooper has a man (and supporting team) in mind who can swing the odds in Bath's favour.
So, who is that man? I will go with the Chronicle's favourite and suggest it will be Charlie Ewels.