BRISTLING WITH INTENT? BRISTOL V BATH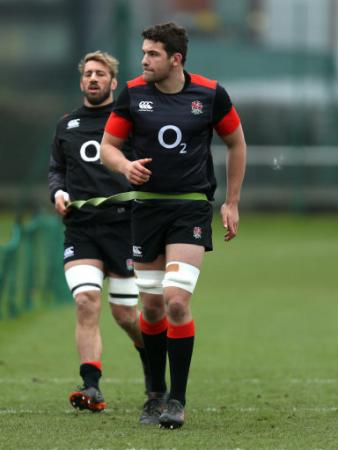 Ewels: Challenge
By P G Tips
October 15 2019
Will Bath be bristling with intent when they travel to Ashton Gate for Friday's Premiership opener? They should be. Defeat by the Bears in the corresponding fixture last season set the tone for another inconsistent and disappointing campaign. Pat Lam has suggested he may play his battle hardened World Cup returners, while much of Bath's strike power remains in Japan and their back row is depleted by the tournament and injury. Can Bath bait the Bears in their own pit and begin with a bang?
It will be no easy task. A record crowd is anticipated and, while Bristol's recent results have been as mixed as Bath's, they have scored some fine tries with the high tempo game that served them so well last season. Bath should not be seduced by the Bears' heavy defeats at Harlequins and Exeter. Like Stuart Hooper, Pat Lam has rotated his teams and given debuts to academy talent, so the Premiership Rugby Cup games are only a hint of league form.
Bristol can be expected to attack persistently: from deep as well as in Bath's 22. They shocked many opponents with their all action offloading game last season, winning 9 games to Bath's 10 and scoring 3 more ties (55) than the Blue, Black and White. Pat Lam has said he aspires to have the Bears playing like Japan. If he can do that, his team should improve on their 2019 9th place. He has also described his World Cup cohort as "dead keen to get back" into club action. The likes of Lay, Vui and Piutau can add real class to a squad already blessed with the energy and verve of Thacker, the heft of Attwood and Hughes, plus the pace and trickery of Randall and Morahan.
Where Bristol could be vulnerable is in defence. They leaked 20 more tries than Bath last season, a failing seemingly still troubling them in their PRC ties. They also play a high- risk attack with strong emphasis on screen and dummy runners who tread a fine line between deception and obstruction. A high penalty count could undo all their good attacking intentions.
Bath will not want to rely on help from the officials. Stuart Hooper has spoken of building a dominant forward platform and we have seen signs of that in the past few fixtures. The best way to blunt the Bears' claws will be to deny them the ball and keep them penned in their own territory. Here the form of Dunn and Batty and the new props Boyce, Stuart and Judge is encouraging, so too the recent resurgence of a powerful rolling maul. A hard pressing defence can also expose an opponent's blocking blueprint by denying them space. Hopefully the leaky lessons of the Leicester and Gloucester matches have been taken to heart!
Hooper also hopes to get the ball to his wings in space more frequently. Levi Davis certainly made much of his chances against Exeter and Worcester and fans will hope to see his X factor given its head as often as possible. Whether these hopes can be put into action is another question. As well as the 6 World Cup absentees, Bath have been denied Thomas, Ellis, Faletau and Rokodoguni to injury for a while and have recently lost Reid, Green and De Glanville also. The challenge for new skipper Charlie Ewels will be to force scores of any kind in a hostile atmosphere to turn the screw on the Bears and frustrate them, while building bath's own confidence and momentum.
It may be that a simple game plan of direct power play and pressure will serve Bath best this week. "Earning the right" is a cliché beloved of many coaches which is why I expect Priestland to start ahead of Burns. If Roberts and Clark are paired outside him, expect Bath to kick for territory, drive up the middle through forwards and centres and play the game tight at first. If Davis and Brew can be set free for a tilt at the line well and good, but the first goal is a win – by whatever means works.
So- at the end, will it be Bath bristling with pride and Bristol grizzling in grief? We shall see.
Possible Teams:
Bath:
Obano, Dunn, Stuart, Ewels (C), Stooke, Williams, Bayliss, Mercer.
Chudley, Priestland. Brew, Roberts, Clark, Davis. Homer.
Replacements: Boyce, Batty, Judge, McNally, Davies. Fox, Burns, Ojomoh
Bristol Bears: Lay, Thacker, Afoa, Vui, Attwood, Luatua (C), Thomas, Hughes. Randall, Sheedy. Leiua, Hurrell, O'Connor, Morahan, Piutau.
Replacements: Woolmore, Thiede, Holmes, Crane. Uren, Madigan, Pisi.