Time To Panic?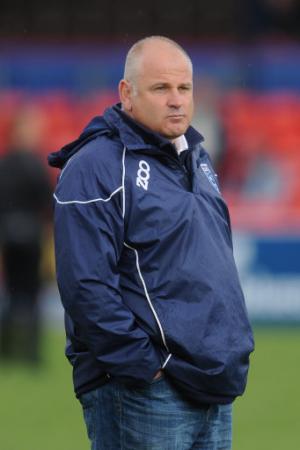 By Blues Ed
November 18 2019
Mike Rayer is in for a busy week and so is the club physio. Our fifth defeat out of six games leaves us second bottom of the Championship which is not a position any Blue would have expected back in early September.
The 29-14 defeat at Nottingham also saw a host of regular players injured including Will Hooley, Pat Tapley, Ali Crossdale and Dean Adamson.
Nottingham 19-0 to the good after 20 minutes, but there was promise in the way we fought back with Ryan Hutler getting on the end of a kick through and Oli Curry finishing off a concerted spell of pressure on the line.
But that was it. The second half was an arm wrestle which the home side shaded and managed a bonus point for a late penalty try as they pressured our scrum.
Time to panic? Not quite yet.
More Bedford Blues headlines