6 Games In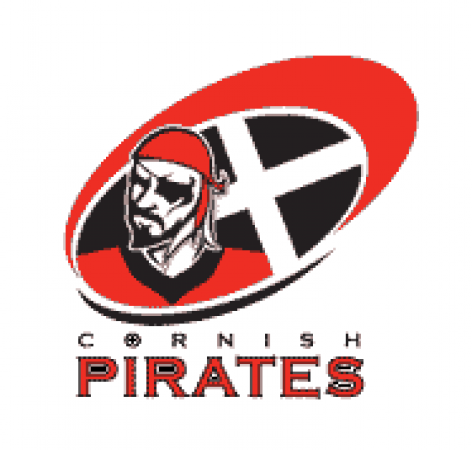 By ML
October 8 2018
6 Games in and the first quarter of the league season completed, it's been a very satisfying period for Pirates Fans with the team holding on to top spot through all six rounds.
Coming up are a couple of testing away games, Jersey on the 13th and London Irish on the 27th and with the boys showing periods of brilliance in both attack and defence, dare we dream of maintaining this form and position into November and the start of the cup campaign.
The good things don't end on the pitch either, the Mennaye is looking the best it has for years – so congrats to the volunteers on the ground crew for all their hard work and the backroom staff for setting up the extra catering at Naughty Boy's Corner
Last week's Stadium Update gave us all renewed confidence in the project's delivery in 2020, as can be seen from the extract below:
Primarily the progress on the site development is on track with the recently completed site investigation revealing no surprises and in fact the ground conditions are better than expected so there will be no extra foundation works such as piling to support the west stand. Obviously that means budgeted costs for earthworks below ground will not be exceeded.
The private sector finances are in place from the two key partners (Cornish Pirates/Truro & Penwith College) who can confirm that the £6 million is available going forward.
In summary, we are fully on track to get the stadium funded and built as per programme by April 2020.
SEE: https://cornish-pirates.com/stadium-for-cornwall/stadium-for-cornwall-update/ For the full update.
View a Printer Friendly version of this Story.
6 Games In
Discussion started by Unofficial Pirates , 08/10/2018 11:35
Unofficial Pirates
08/10/2018 11:35
What do you think? You can have your say by posting below.
If you do not already have an account
Click here to Register
.
old prop steve
08/10/2018 15:31
I keep asking myself 'Just how good is this Pirates team?'.

I guess many of us our pinching ourselves for the fact that we find ourselves leading the table on merit after six matches and NO team gains 27 points out of a possible 30 just by some sort of a fluke!

Of course, unlike last year, the fixture list has been relatively helpful although no teams in this League can ever be discounted and all the victories had to be earned the hard way.

For all that they have repeatedly performed in fits and starts playing superbly for 20 minutes or so and then mysteriously lapsing into a trough of silly penalties, over-thrown lineouts, weak tackles and misplaced kicks only to then somehow pull themselves back together again.

Is this in fact a very good team which has a tendency to go off the boil for a while or just an average team which has had a run of purple patches?

Hopefully the first applies and those flat periods can be minimised by the coaches and on-pitch leaders in which case we could just chuck a whopping great spanner into the works of the received wisdom of the RFU and the media. Now wouldn't that feel great!

For all that I can't resist taking yet another peek at that League Table!
Pirate15
08/10/2018 16:32
I think that many fans will be pleasantly surprised but excited about what lies ahead for this group of players,coaches.
I think we are starting to see the groundwork of last season coming to the fore as this group of players start to really gel.
Yesterday afternoon in the first 40 mins we saw a Pirates team produce an almost error free performance to take a 36-7 lead into half time against a 4th placed Nottingham.
Unfortunately our 2nd half performance fell way below that of the 1st half as numerous unforced errors allowed a resurgent Nottingham score 3 unanswered tries.
No doubt both coaches and players will learn from that experience and consistency is the key as we move forward.
There is a huge amount of talent in this squad with the potential for more to come as we have yet to see some of our summer signings.
The players will be aware that there is talk of 3 year contracts,add in the positive news of the stadium, which will no doubt focus the minds of many who want to be part of the clubs future.
It is a very exciting time on and off the field for the club with the S4C getting ever closer and the basis of a very good squad being put together.
Eastanglianpirate
08/10/2018 17:05
It's great how we are so consistently good. Seasons gone by we would be brilliant one week and then average the next. I think the Nottingham second half is easily put down to the circumstances and need not be too much of a concern. We should be able to beat Jersey provided we fly okay, London Irish in Reading should be 'mega' - a real clash of the Titans - Provided we don't get disheartened by them going a couple of tries up , we can hold them up front , our defence can be superb and sting them with our back play. It's definitely possible!!
By the way, not that it's the end of the world, but when did the stadium opening switch from being August 2019 to April 2020? Would we borrow Torquay United's ground if we win this season?!?!
welshpirate
08/10/2018 17:39
Really loving being top and winning, particularly because we are a well trained team and not just because we are the richest club in the league. This and the stadium news has really got me excited again. Onwards and upwards!
2Harbourview
08/10/2018 17:47
Good thread guys!Answer to OPS's question is obvious, but as Paves said it yesterday in the hospitality, I will say it here. We will have to wait until Xmas to see how the table shapes up. Steak Club talk yesterday was that it feels a bit like we know who is going to be top 2 and the rest of us are in a relegation battle. A good team will go down this season and I reckon they will go down with a pretty decent record. It will be easy to get on a roll either way. Yesterday was a massive win, bizarre as it was. We did not want to lose 2 on the bounce and with trips to Jersey and Irish coming up all of a sudden our great start could have looked distinctly average. But like Steve I am enjoying it for now but definitely not getting carried away
Sorry, only registered users may post in this forum.
More Cornish Pirates headlines