Butts Park Here We Come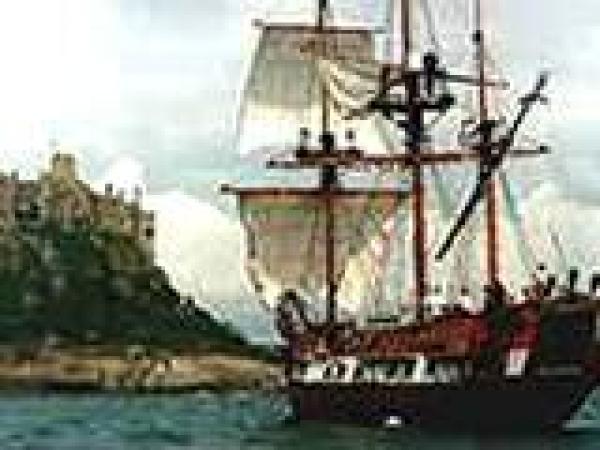 By DC
January 17 2019
AS most of us using this Forum struggle to provide a full story to keep the site running, how about an experiment using an old party game.
I'll start off with a few paragraphs and then you guys (all genders welcome) can continue with a para or two and see where we end up.
For starters: this weekend (Sat 19th Jan KO 3pm) we head up to Coventry for the first time in quite a few years, the last visit being a bitterly cold Friday evening on the 18th December 2009 when the Pirates won 12-27.
The line up that night was: Rob Cook, Aisea Havili, Nick Jackson, Reece Jones, Jimmy Moore, Jonny Bentley, Gavin Cattle capt (James Doherty 70)
Blair Cowan (Rod Labuschagne 76), Sam Betty, Dave Ward, Ben Gulliver, Laurie McGlone, Alan Paver (Rudi Brits 76), Rob Elloway (Tyrone Holmes 10, Matt Evans 76), Ryan Storer (Carl Rimmer h/t).
Replacement (not used): Steve Winn.
View a Printer Friendly version of this Story.
Butts Park Here We Come
Discussion started by Unofficial Pirates , 17/01/2019 12:18
Unofficial Pirates
17/01/2019 12:18
What do you think? You can have your say by posting below.
If you do not already have an account
Click here to Register
.
Black Bart
17/01/2019 12:41
Remember it well, working in area at the time, the ground (and puddles)were frozen solid. Very surprised the game went ahead, but it did and a pleasing win
piratepilot
17/01/2019 15:55
I hope the lineout and scrum can be fixed in time for the game. We haven't been scoring many points lately as a result, and after the loss to Leeds we seem vulnerable. We started the season very well with five 5pt wins on the bounce, what has happened since then?
*Stalwart
17/01/2019 17:58
This could define our season. If we win, we're still near the top of the league with a good chance of a top three or four finish. If we lose the gap will be a big one to catch up, especially as we only have four home games left. Looking forward to going back to Coventry to meet up with our good friend Cov Mick, and visiting a club with a proud history. It'll be tough game, but if we can find the form from the Irish and Scottish game we can get the result. It'll all depend on the set piece, which is where we came unstuck at Leeds.
it's cold up here. We had a small dusting of snow Thursday early hours. Which turned into a strong frost. This evening Coventry Bears (RL) play Leeds Rhinos in a pre season friendly. But better forcast for Saturday. Looking forward to seeing many Pirate Fans, Sue and Dave Holmes be very good to see you. Stalwart* back on top of thr prediction table. Please come over and introduce yourselves, I will be with Sue and Dave.

covmick/Michael Carter
retfordpirate
18/01/2019 12:11
After dodging the speed cameras and traffic police on the way up from Redruth. Father and Junior are nearly at Coventry 😎😎

Remember the past. Aim for the future.
*Stalwart
18/01/2019 15:55
Arrived at Premier Inn, Bromsgrove after pretty good journey. Bleddy freezing up 'ere in England!
Pirate15
19/01/2019 17:09
Coventry 18 Pirates 17
A very very disappointing result, again our set piece struggled and our indiscipline cost us the game.The number of penalties we are conceding at the scrum is putting us under so much pressure that the yellow cards are almost inevitable.We are then compounding these penalties by making a number of unforced errors.



Edited 1 time(s). Last edit at 2019:01:19:17:26:25 by Pirate15.
Cowship Pirate
19/01/2019 17:26
How about the club punishing them eg drop them from the next game or hit them in the pocket or, what do you think?
MullionPirate
19/01/2019 18:37
Another game slips away.... very disappointing today at Cov. I fear we wont win many more if our set piece is this inconsistent and if we lack discipline like this. Our game management today in the second half was poor. We got 6-17 up and then simply stopped playing... I cant remember us putting Cov under any pressure in their half for the last 30 mins and if you do that the inevitable will happen. This was typified by not finding touch from a pen with 10 mins to go and leading 11-17 ... from which successive errors led to the 5m lineout at our end from which the matchwinning try ensured. Nerveless conversion though deserved to snatch the win for cov, who to their credit kept playing to the death. We just stopped.

It really is getting bleddy frustrating supporting the pirates!!
Thanks to all the traveling support from the Pirates, it made for a great atmosphere at the BPA, that one could of gone either way.
Hope all of your supporters have an enjoyable stay and a safe journey back.
2Harbourview
20/01/2019 20:51
Well it was so gloomy and once again I had forgotten my glasses so mercifully I could not see much of it. I bumped into John Martin afterwards and as he said putting the final kick off directly in to touch just about summed it up. I thought we were targeting top not bottom 3. Still there is always next week and after two very disappointing weeks hopefully Hartpury will feel the backlash.
A great day out mind, always great people at Cov and good to see a sizeable crowd with the hospitality all sold out. Pleased they are doing well
Sorry, only registered users may post in this forum.
More Cornish Pirates headlines