What Do We Need From The Next Pirates Captain?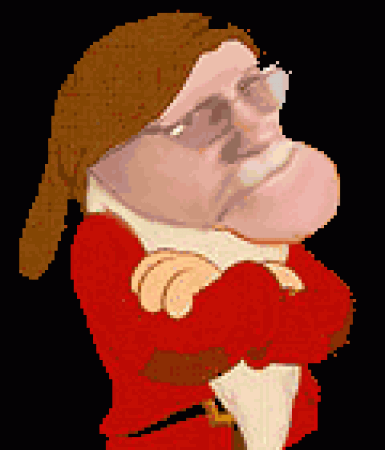 By Archives
May 15 2019
Once again it's time for a re-activation story, looking back through the archives this one stood out from Steve's Blog of July 17th 2009 - it seems particularly apt now:
By Old Prop Steve
July 17 2009
What Do We Need From The Next Pirates Captain?
As he watches his players work their way towards match fitness, no doubt Chris Stirling has been giving serious thought as to who will lead the team this season and to execute the plans made on the training paddock in highly pressurised match situations.
He may have already made up his mind but, given the fact that he is still getting to know his men not only as rugby players but also as personalities, he may equally well decide to keep his powder dry until he has tried a few things in the pre-season matches.
Joe Bearman and Tim Cowley tended to lead from the front and were of the 'lets get at em' mentality which was great when they were on top of their game but was less effective in a crisis when changes had to be made during a match. Duncan Roke had a more cerebral approach and had the priceless gift of being able to make others around him play well even if he was not having a particularly good time of it himself.
Gavin Cattle led the team triumphantly at Twickenham and was always in the thick of things snapping and sniping at his pack, always piling on the pressure and looking to up the pace of the game.
With his very welcome return from Llanelli, many will suggest Stirling has to look no further than the Welsh jack-in-the-box. Maybe - we shall see.
The stand out captain over the past five or six years for me has to be the South African No 8 Lodewyk Hattingh until a serious brain condition forced his premature retirement. He only played just over half a season for the Pirates but he had something very special about him when he stepped onto the field. That 'something' was genuine charisma.
From the moment he got off the substitutes bench at Old Deer Park and sauntered onto the field like an old Hollywood gunfighter everything seemed to happen in an invisible circle around him. A few weeks later Jim McKay made him skipper at Bristol and a fantastic win came from one of the most disciplined and sustained 80 minutes of Pirate rugby it has been my pleasure to witness. What a tragedy it was all cut short that summer.
In days gone by the Pirates had some amazing people who captained the various teams especially the second and third teams where some of the most enjoyable rugby was played.
Long before I got anywhere near the Ist XV, I recall playing for a Pirates XV down at Porthcurno against the Cable & Wireless station who were known as the 'Exiles'. It was a team made up of a few first teamers, a few spotty young whippersnappers like me and some assorted old lags. Captaining us that day was ex-Cornwall centre Robin Harvey who had huge amounts of pace and strength coupled with massive self-confidence but had to be about the most laid-back character you could ever meet.
The Porthcurno pitch had been kept short by the simple expedient of grazing a flock of sheep which had left ample evidence of their recent visit all over the field. Play was a bit languid until Robin finally shook himself into life and bellowed at us in his cut-glass public school accent "Oh do buck up Pee-Zed you're all just going through the motions".
Another memory of that game was that the Exiles had a particularly yappy hooker who moaned constantly in a thick Scottish brogue. Behind me was one of the finest of the 'old lags' - a huge second row man named John Edgecombe. 'Edgy' had obviously had quite enough of this noisy twit and I felt him slip his bind and sensed his massive fist was about to quieten this chap once and for all.
Even at eighteen I knew to pull away from my hooker and keep well out of the way. However Edgy obviously remembered his manners and that this was a mid-week friendly so he just picked up a particularly wet lump of the offending sheep material and popped it mid-sentence into the poor bloke's open mouth.
The Second Team had a real enthusiast of a skipper called Jim Matthews who had been a superb flanker-cum-prop. He had captained England Schoolboys years before and was a fine all round technical rugby player who in his younger days also kicked goals and could even fill in as a full-back if need be.
He loved to lead from the front and encourage each player in turn and as such was an ideal man to bring on youngsters apart from one handicap - he could never remember anybody's name. As a result he would tear around the field shouting things like "Guss on wosscalled!" at the top of his voice. Never mind. Whatever this lacked in tactical analysis was more than made up for by his enthusiasm and good nature and he got a heck of lot out of his men as a result.
So what does the ideal captain need to possess? It is no co-incidence that three of these men have been back rowers, one a scrum half and one an inside centre. As such, they are in constant close touch with the play and the referee throughout the entire match. For all his undoubted merits as a player, as a full-back Adryan Winnan could not possibly achieve this from where he stood on the pitch.
Clearly the man chosen has to be worth his place on a regular basis with a good record in shrugging off injuries. Last summer I doubt if many would have expected Ed Fairhurst to have been repeatedly out-performed by Nicky Griffiths and I expect young James Doherty also has keen eyes on the Number 9 shirt so Cattle will have to be on his mettle.
He then needs to be a first class communicator with the coaches, the players and the referee. Anybody who watched Lawrence Dallaglio could see that even if he was not playing well himself everybody knew exactly who was the boss who always got a huge reaction from his players especially in a crisis.
The skipper-elect has to have a clear tactical brain even when exhausted or angry and know how to make subtle adjustments during the mayhem of the match.
Hanging on in injury time, with a man in the sin-bin and the opposition throwing the kitchen sink at you is no time to need a coach to tell you what do!
Finally he has to be a motivator- a 'hands on' man manager who knows how to get the best out of each player especially when they are having a difficult time.
am not about to stick my neck out and try to guess who it might be. This is clearly no easy job but a very vital one nevertheless. Any thoughts?
View a Printer Friendly version of this Story.
What Do We Need From The Next Pirates Captain?
Discussion started by Unofficial Pirates , 15/05/2019 12:12
Unofficial Pirates
15/05/2019 12:12
What do you think? You can have your say by posting below.
If you do not already have an account
Click here to Register
.
*Stalwart
15/05/2019 16:35
Great memories.
Batista would be my pick for captain for next season.
Black Bart
16/05/2019 14:24
We need a captain who wins the tight matches!!
Cowship Pirate
16/05/2019 16:03
One who can get discipline in the players to avoid so many sendings off.
wigston pirate
20/05/2019 20:12
A skipper who can control the team from giving away so, so many penalty's please.
Sorry, only registered users may post in this forum.