The Disappointed..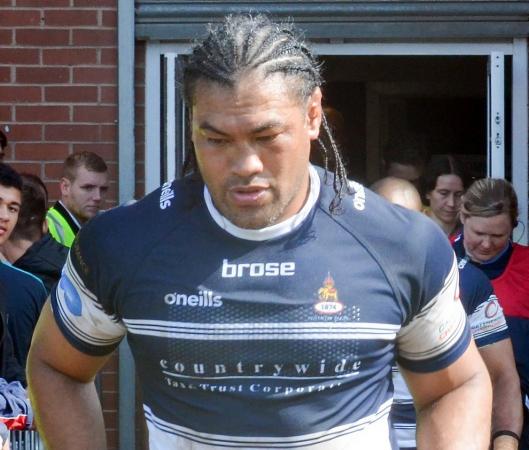 Makka!
By Mark Forster
January 26 2019
TENNIS ace John McEnroe might well have shouted 'chalkdust' and at the end of Cov's away day at Bedford, that's all that separated the sides.
Chasing a first away win of the Championship campaign, Rowland Winter, Nick Walshe and Louis Deacon must wonder what they have to do to get those five points for a win.
Eight tries would normally herald a thumping victory but as anyone who has followed Cov for any length of time, there's always something to undo the blue and whites.
I still haven't forgiven Bedford for trouncing us in the play-offs when a place in the highest echelons of English rugby beckoned many moons ago. This was agonising, and I was only listening to the BBC CWR commentary. I wish I'd have been there, even in defeat. (Perhaps it's me, but I only recall the London Irish play-off defeat, in '96 or '97. Did I miss this one? Admin).
We may be the disappointed, but only at the loss, not the manner of it.
Cov grabbed a try bonus point and a losing bonus point, so there's plenty to be grateful for. Yet, I had hoped to do the double over Bedford and break our away hoodoo.
On social media this week, I read posts from a disillusioned Wasps fan at the downturn in fortunes of his club. He would no longer make the long trip to the Ricoh Arena, he threatened, and talked about perhaps changing his allegiances.
I'm not that lucky. Coventry is my city, wherever I've lived in the world. Coventry is my rugby club, come rain, wind or shine.In my time as a supporter, I've witnessed first hand many more losses than defeats.
It may be memory, a blind devotion to club and city, but I can't remember many games where Cov haven't put up a decent fight. Yes, they've found ways to snatch defeat from the jaws of victory, as the saying goes, and often have been undone by sheer brilliance from the opposition. But when I've watched in person, I can't recall us being taken apart and rolling over.
Pride.
The Goldington Road experience ought to be one the players and supporters and everyone involved with Cov can be proud of. Fourth against seventh, seasoned campaigners against new boys, new boys eight tries to seven to the good. Bedford will know they were lucky. They will know they got caught in a great, fast flowing game of rugby and be more wary of Cov in future. Two teams going toe to toe. One all this campaign. Not a bad return for Winter and his charges given everything.
Injury concerns aside, Tony Fenner and Scott Tolmie put their hands up for starting berths in their preferred positions with strong performances. How lucky we are to have someone like Tolmie, so very different a player to Phil Nilsen and David Dawidiuk, and so lethal a threat with ball in hand. I can't remember another try-scoring machine at two for Cov or any other side.
Fenner hardly put a foot wrong, although I felt it was strange to go for a long range penalty, especially given Rob Knox was on the field. He certainly put us on the front foot.
Cov's pack, generally, perform heroically and how well did they take the game to Bedford?
In the post match interview, Winter said he didn't really know what to say to the guys to lift for next week's clash.
For my money, he just has to tell them 'we are Coventry, you are Coventry'. They're doing this club proud.
Eight tries.
Never say die.
That first away win of the season can't be too far off.
View a Printer Friendly version of this Story.
The Disappointed..
Discussion started by Unofficial Coventry Rugby (IP Logged), 28/01/2019 16:44
Unofficial Coventry Rugby
28/01/2019 16:44
What do you think? You can have your say by posting below.
If you do not already have an account
Click here to Register
.
Edited 1 time(s). Last edit at 2019:02:03:14:16:46 by AdminBTCov.
Camouflage
29/01/2019 06:08
I was really impressed how Coventry played as a team. None of this forwards v backs issue. Anyone could have scored in this fast-paced game. Bedford were caught out with the exception of the no. 15. He was so clearly a man will go far. The Bedford fans said he will be off to the Premiership.

The effort our players gave was immense. Nobody gave up. There were some sad faces coming off the pitch. We were proud to be in our Coventry shirts and to have witnessed THAT game. With a great referee, a wonky pitch, a strong crosswind and both teams up for it, we will remember it for years to come.

Coventry RFC - the dog is off the leash.
Egg Timer
29/01/2019 09:07
Perhaps the disillusioned Wasps fan should be invited to see a real rugby team and not a plastic one?
covmick1/Michael Carter
29/01/2019 10:31
One big thing to remember. People around this division where tiping Coventry for relegation. The last two league away games the team have taken two points from each game (Nottingham, Bedford). The squad are settling into this league. From the previous home game, Cornish Pirates the team played a forward oriented game. Then away played a very fluid fast moving game at Bedford. The signs are looking good. Keep the faith and back the whole club. We are moving forward. Because of results at other games we dropped a place in the table. But looking at Coventry fans after Saturday's game they/we are not downhearted. Every player gave one hundred per cent. As I say we are moving forward.

covmick/Michael Carter
Sorry, only registered users may post in this forum.