Ealing. Comedy or What?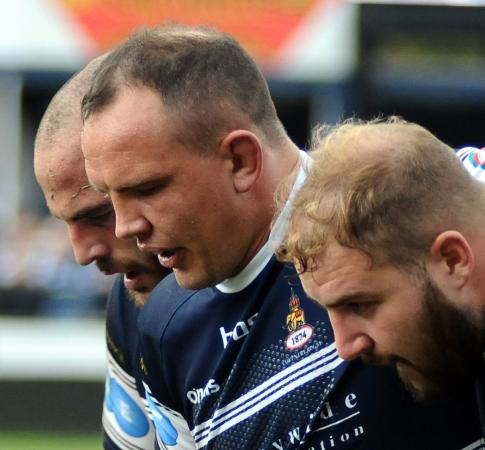 By AdminBTCov
March 25 2019
If Cov's faithful supporters needed any confirmation that something needs to change before next season, this was it.
Abject surrender? I don't know, but if you read the comments that have been posted to this very site's forum since 4.45pm on Saturday, that might be the impression you come away with.
Perhaps the only uplifting part of the proceedings was the minute's silence for the late great Chris Wheatley. And that probably says it all.
Cov started fairly brightly given their failed kick-off attempt, and launched one or two sorties into Ealing territory, and one could have been fooled that the words coming out of the camp regarding the resumption of flowing backs-led 'sexy rugby' might have some substance. Yes, that principle might have been adopted in theory, but the sad fact is that it only works if the litany of errors that seems to plague the side of late could be cut out.
Cut out, they weren't - and to cut to the chase, it was a disaster.
Ealing, on the other hand, seem to know instinctively what to do with a football. Where to be just in time to accept the offload, which almost inevitably followed a Cov tackle. Support runners everywhere. Tactical nous, I think it might be called.
Yes, we all know, and can use the excuse, that the visitors have assembled a very expensive side from the pocket of a very rich man, but that doesn't excuse the result. Not one bit. Other sides have proven that Ealing can be beaten. One of those sides - Richmond - fighting for their very survival in the Championship, and who Cov beat just a few weeks earlier, proved conclusively that it can be done. Which only makes Saturday's surrender all the more galling for the fans.
I'm sure the players are every bit as dissapointed in their own performance though. They are professional rugby players, and no professional rugby player goes to his place of work with the intention of not doing his job to the very best of his ability. If he does, he is a fraudster, and should be shown the door.
No, there are no fraudsters in this squad. There may be a few that aren't quite so committed as they once were (which is often the understandable case at the flickering, guttering end of a so-so campaign), but I refuse to believe that a single one of them trotted onto that pitch with the intention of showing themselves up in front of 2500 paying customers.
So, where do the club go from here? The coaching staff have a huge task on their hands starting today. The morale of the players will be down in the sand covering the BPA's pitch. There's a tough, tough trip to make on Saturday.
Messrs Winter, Walsh, Deacon etc know exactly what that task entails. They just need to step up to it and get it done.
These players will respond. And if they won't, they need to find out where that door is.
Cov Scorers:
Tries: Maisey (40 min), Tuitupou (78 min)
Cons: Maisey (2)
Penalties: Maisey (2)
Attendance: 2522
Unofficial Cov Man of the Match: Sam Tuitupou. It may have been a cameo from the 37 year-old, but it was a cameo full of heart, and a wonderful try. Few others came close.
Pics: Nick Meredith
Footnote: I've not added any links to the Cov website this time as I've purposely avoided viewing anything. No reports, no interviews, nothing. I had no intention of being influenced by anything anyone else has said. Now this is published, I may have a look.
View a Printer Friendly version of this Story.
Ealing. Comedy or What?
Discussion started by Unofficial Coventry Rugby (IP Logged), 25/03/2019 10:48
Unofficial Coventry Rugby
25/03/2019 10:48
What do you think? You can have your say by posting below.
If you do not already have an account
Click here to Register
.
Edited 1 time(s). Last edit at 2019:03:29:12:07:00 by AdminBTCov.
CharlieBravo
25/03/2019 11:00
Itís so easy to become downhearted after this abjectly weak performance but, with the advantage of 24 hours and more than a little reflection, it seems to me that Rowland and his coaching team will, in their very positive way, engender a response from the players which will surprise them. The initial reaction from supporters was downbeat, to say the least, but 24 hours on I think itís reasonable to assume that the coaching team will be in full control and will create a positive atmosphere and response from the players.
covkid53
25/03/2019 18:02
If it weren't so very serious, it would be funny and almost comedic.

However, I feel other teams now know our frailties and are playing against them. Poor kicking and shocking line outs for example are costing territory and points.

Huge holes in our line and little nouse being exploited too, all need fixing for next season. No away wins and several huge home defeats do not auger well for the future.

Players from the top echelon of championship rugby needed urgently.
HoboAl
25/03/2019 19:22
The first half we were out classed on running rugby, but were still in with a shout especially if we scored first. Having lost last week how would they have responded to some pressure?

I felt second half we gave in too easily and too many players happy to stand off and watch them run in easy tries. Where was the Cov Dog we are so used to? But even us the crowd laid down too easily?

I know how hard it is in a team sport, as an individual with four or five not at a races...how everyone can, however hard they try look mugs.

Ealing were clinical, but never had to fight for it or get out of second gear.

My message to the players, unpack your holiday bag because the season is not over.....get back out on the pitch next Saturday because you owe the fans one this season; an 80 minute performance full of Cov Dog.
Sorry, only registered users may post in this forum.