Journey of the Sorcerer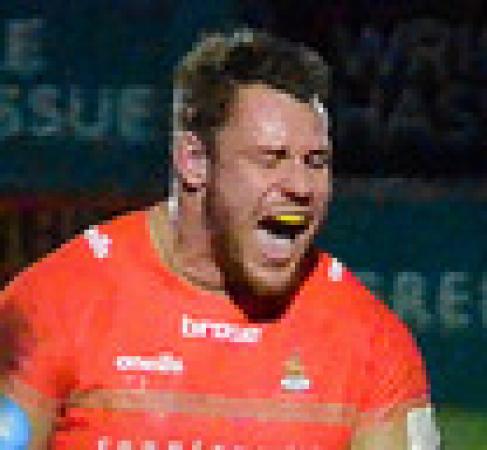 By Mark Forster
March 31 2019
SCORELINES don't often reflect games. By all accounts Ealing's 61-20 drubbing of Coventry at the Butts Park Arena did.
The London-based outfit, currently second in the Greene King Championship, doled out a lesson in effective attacking rugby against a hapless home side.
And suddenly, it's all doom and gloom.
One thing separates Ealing and Coventry – the journey they're on.
Lest we forget, Ealing's first season in the Championship was poor. Played 23, won five, drawn one.
Compare that to Coventry's played 18, won seven, drawn one standing in the current table.
Bouncing back up from National League One, Ealing's second season in the second tier didn't set many worlds alight either. Played 22, won six, drawn one.
So while relegation might yet come to the blue and whites of Cov, they've not done too badly in the first campaign back in the Championship compared to the side that handed them a beating on Saturday.
Rowland Winter's win record as Director of Rugby in the Championship is 41.6 per cent, allowing for a draw to count as half a win, which it is in my book.
It must have been a salutary lesson for him and his charges, yet his win percentage at Cov remains just above 70 per cent. That stands up against 48 per cent for the decade before his arrival. This has been a good turnaround in fortunes for the club, make no mistake about it.
Since the second tier became known as the Championship in 2009/10, newly promoted sides haven't fared well.
Birmingham and Solihull were rooted to the bottom of the table that first season, with no wins and just one draw to show for their efforts. They stayed up and Cov were relegated by virtue of the play-off system then in place.
The next season, Esher finished ninth, with seven wins and one draw from their 22 matches. Birmingham and Solihull went back down to National League One, managing just four wins from their campaign.
London Scottish fared as well as Esher, finishing ninth, with six wins out of 22 in 2011/12, yet Esher's second term saw them relegated with four wins and one draw.
Jersey were the new boys in 2012/13, finishing second from bottom, again with six wins from 22, while Ealing, as mentioned earlier bounced straight back down a season later.
Doncaster Knights, relegated in 2012/13, fared well with eight wins and one draw to claim ninth place. Mention has been made of Ealing's 11th place of 12 in their next season back, with Moseley falling through the trap door.
Richmond were promoted to the Championship in 2016/17 and came 10th out of 11, following London Welsh's demise.
Hartpury College fared slightly better, with six wins and one draw to claim 10th position in their first season in the Championship.
Coventry aren't in too bad shape compared to other newly promoted teams and are one win from equalling the record of Doncaster Knights. No team in the last decade has been promoted to the Championship and finished in the top half of the table.
In that respect, Cov aren't too far removed from Ealing. Just that the London club is further along the road.
Of course, there is another gulf between the sides lying second and eighth – money.
Ealing, bankrolled by Mike Gooley, founding of the Trailfinders Travel Company, has taken the club from also-rans to within fingertips of the Premiership.
What would Jon Sharp, Cov's saviour, be able to achieve given that kind of budget? He's done pretty well so far, since rescuing the club from extinction.
And money can work both ways. The deeper pockets of Bristol's owner, Stephen Lansdown, meant Gooley and Ealing had to settle for second best last time out.
It's not been enough yet to overhaul London Irish, with their parachute payment from the Premiership and players used to the top levels of English rugby.
But Ealing, and Exeter before them, have shown what can be achieved, if not all at the first hurdle.
Exeter's first campaign in the second tier back in 1997/98 wasn't garlanded with success. They finished second bottom, with six wins from 22.
Remember, Cov have seven wins so far, and one draw. With four games left, it could all go pear shaped, but the club has achieved better than Exeter's first season in the second tier, too. I wonder what happened to Exeter?
Obviously, there are many other differences between Cov, Ealing and Exeter.
Support is one. Ealing's average attendance so far this term is 1,004, compared to Cov's 2,258. Their lowest crowd is 687, compared to Cov's 1999. Exeter grew their support and are now the sole Premiership club to make a profit. What could Cov do if results started to go their way?
History? Enough said. But in a world where only the future counts, and ring-fencing continues to rear its ugly head, the futures of both clubs could be uncertain. Without Gooley's finances, how viable is Ealing as a business? Coventry has to have the upper hand on that score.
For Cov supporters, we have so many things to be thankful for.
We just need a performance to be proud of. We've had plenty from this group of players thus far, but another two or three to cement Cov's place in the Championship wouldn't go amiss.
View a Printer Friendly version of this Story.
Journey of the Sorcerer
Discussion started by Unofficial Coventry Rugby (IP Logged), 31/03/2019 10:31
Unofficial Coventry Rugby
31/03/2019 10:31
What do you think? You can have your say by posting below.
If you do not already have an account
Click here to Register
.
Edited 1 time(s). Last edit at 2019:04:04:10:04:24 by AdminBTCov.
Sorry, only registered users may post in this forum.