Last-Kick Despair for Cov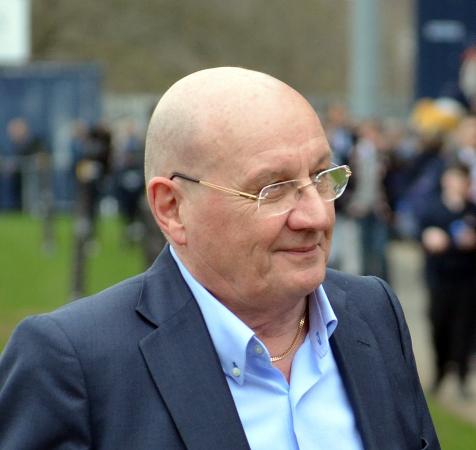 By AdminBTCov
April 13 2019
When I saw that we didn't have Tim Wigglesworth this week, I think I breathed an almost audible sigh of relief.
I might need to revisit that emotion.
No, I'll not publicly criticise the officiating team as it's the wrong thing to do, and to be fair, for a large part, Cov were architects of their own defeat, so I'll just leave it there.
When the home side finally woke up after about 15 minutes of play, they were already 10 points behind to a converted Nottingham try and a penalty, and things were looking decidedly shaky. However, the evergreen Sam Tuitupou popped up on 23 minutes in his final Butts appearance to dot down after a period of forwards pressure, and the Maisey top-up helped to steady nerves, and Cov were finally about to play some of their best rugby for several games.
Prop Gerard Ellis followed up with a try five minutes later, again improved by Maisey, for a deserved 14-10 lead.
Cov had the chance to add a third try on 35 minutes only for the inside pass to a galloping Pete White to be spilled with the tryline and goalposts begging.
Maisey had the last word on half-time though with a penalty which sent the home team in leading 17-10.
Within five minutes of the restart Darren Dawidiuk crossed, and with Maisey again converting the scoreline had extended to a fairly comfortable two-score lead at 24-10.
With Pete White's woes being added to with a yellow card five minutes later, Nottingham took advantage of the overlaps to take the ball into the home 22 and the forwards capitalized, driving over for 24-15, and with O'Leary again converting to cut the deficit to seven.
Back up to full strength, though, Cov reasserted their authority on the game with Ellis grabbing his second, and with Maisey accurate again, Cov once again looked almost home and dry.
But it was not to be, with Nottingham again benefitting from Cov mistakes, and another yellow, and some unusual viewpoints from the man in the middle, to concede two tries, both converted by O'Leary, and then, heartbreakingly for the home side and support, O'Leary took up position in the pocket and fired over a field goal to steal the five points.
Desperately disappointing then, but ultimately the two points garnered ensured safety for the season with Richmond failing to win at Bedford..
It would have been much more enjoyable to do it with a big five-point win though.
Final Score: Coventry 31-32 Nottingham
Official Coventry Man of the Match: Sam Tuitupou
(and who am I to argue - a tremendous performance from the Hacksaw. He'll be very sadly missed).
Scorers:
Tries: Ellis (2), Tuitupou, Dawidiuk
Penalty: Maisey
Conversions: Maisey (4)
Attendance: 2802
Pictures: Nick Meredith
Official Coventry Rugby Match Report: http://www.coventryrugby.co.uk/2019/04/13/coventry-rugby-v-nottingham-rugby-match-report/
Official Coventry Rugby. Rowland's Take: http://www.coventryrugby.co.uk/2019/04/13/coventry-rugby-v-nottingham-rugby-rowland-winter-post-match-reaction/
Official Coventry Rugby. Sam Tuitupou's View: http://www.coventryrugby.co.uk/2019/04/13/coventry-rugby-v-nottingham-rugby-sam-tuitupou-post-match-reaction/
Official Coventry Rugby. Match Highlights: http://www.coventryrugby.co.uk/2019/04/15/coventry-rugby-v-nottingham-rugby-match-highlights/