Do You Remember?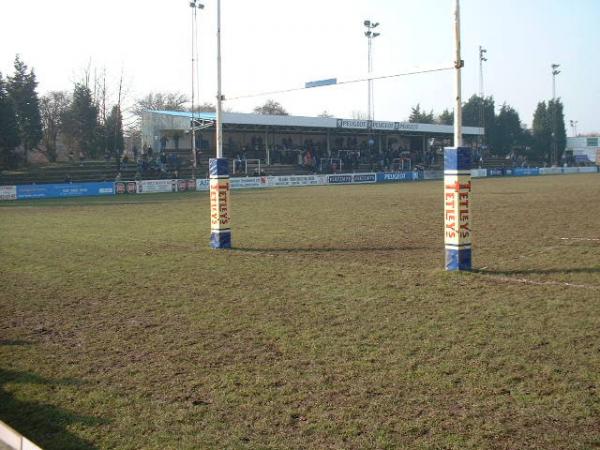 By Mark Forster
July 9 2019
HOW quickly we forget. I was sent a scan of an old match preview by fellow Cov diehard, Steve Kimberley, which sparked a raft of memories.
He kindly forwarded a piece from the Coventry Evening Telegraph on Kevin Hickey, then due to make his 100th appearance for the club in a derby fixture against Leicester, back when I was a regular at Coundon Road.
I'd forgotten Hickey, but I admired him very much. A fine footballer in the days when Coventry boasted a surfeit of classy back rows.
And it struck me, that as a new wave of props, locks, flankers, number eights and what Micky Skinner called 'The Girls' make their mark, the club's most recent departures will be forgotten over time.
Depending on age, the average Cov fan might well be forgiven for thinking the club has consisted of just Ivor Preece, Peter Jackson, David Duckham and Zinzan Brooke and now the current echelon of players.
The big names, the superstars.
It's true of all sport. As a child, I followed motorbike champion Barry Sheene, avidly watching every race on television. He was a star on the track, a stand out racer, but with a star personality, too. I can't remember any of his contemporaries. (I can. Loads of 'em. ABTC. ;) ).
James Hunt was another famous English racer, and his exploits in Formula One, and real life, mean his legacy remains. His rivalry with Nicki Lauda endures, even now both have departed to the Great Racetrack in the sky. And perhaps it is that rivalry, for me, that meant that I remembered Lauda drove in those heady days of spills and thrills.
Rugby has always been a bit of a different sport. Yes, we've had the superstars, as mentioned above, but some of the real supermen do the hard yards, the unrecognised work, to benefit others. They are the 'without whom' brigade on which success depends.
In that, Hickey, was definitely a 'without whom' character. His pace, strength and ability to win the ball, was a pleasure to watch. We've had bucketloads like him at our club. Most recently, a chap called Latu Makaafi, one of a number of exits during the close season.
It's always a bit of a frustration for fans when there's no action. Of the playing kind, of course, because there's plenty going on. Coventry Rugby Supporters' Club continues to work marvels behind the scenes, a new artificial pitch is being laid, but the real goings on are hidden from view. The machinations of chairman Jon Sharp and his team off the pitch, the work of Director of Rugby Rowland Winter and co to get his charges excelling on it.
Have we seen all the new signings? Probably. Although hopefully we won't have the front row merry-go-round of the last campaign.
Most importantly to most fans hoping for a better season in the Championship, will be the make up of the first choice XV?
Who will be the eye catching player to fill the mould of Latu, continuing the famous line of Cov back row forwards running back through Zinzan Brooke to Hickey to Mal Malik and then a list of players who, to this middle aged bloke, are simply names and initials.
Which brings me to another Cov fan, Tom Jordan, who has been keeping us abreast of ground developments on this forum and Twitter.
His father Peter, played lock before converting to the front row in the heady blue and white days of the 1960s and 1970s.
Yet sadly, he's one of the 'names and initials' to me. I never saw him play, but in an age of Fairbrother, Cotton, Broderick and Judd, it is a sign of quality to have pulled on a Cov shirt for so long. It is the 'names and initials' that have made our club down the ages.
And the memories those guys have. According to Tom, his father lined up Barry John in one encounter against Cardiff, hoping the Welsh fly half would be enjoying the bread of heaven on contact. Instead of the King collapsing in a shattered heap, Jordan was left clutching handfuls of fresh air.
Imagine to have played with and against such legends, such quality of player.
I was a schoolboy winger when I first pitched up more regularly at Coundon Road and took more notice of the back three, Peter Rossborough, Simon Maisey and Paul Knee, Marcus Rose, Martin Fairn, Eddie Saunders and Stuart Hall among them.
As I learned more about the game, the more I watched the other positions. I've mentioned several times how blessed we were to have great footballers throughout the ranks at Coundon Road. Watching Steve Thomas and Mark Lakey in tandem at half back was a joy, as was following the exploits of Cov's fearsome back row in action. Graham Robbins, Julian Horrobin, Steve Fairn, Paul Thomas and the aforementioned Hickey among them. I still don't claim to understand whatever happens in that front row or if those jumpers do anything else! That's meant as a joke, before anyone mentions it to Tony Gulliver, who with Julian Hyde was a formidable presence in the line out, scrum and all round the park.
Back then, watching the Extras was a treat, too. Sometimes, you'd be able to watch an Extras game on the pitches at the back of Moseley Primary and then see the first team in action on the same afternoon.
Will Coventry's development squad get more of a run next season? Will the promising talent in the second string get a chance to put their hands up for a first team berth?
And what of the Under 18s, benefitting from a sponsorship deal with the Supporters' Club? Will there be a gem unearthed? A future Duckham, Walker or Jacko in the making? Or one of those front row fellas?
Because while I like to remember the past, it's now all about the future. A new look badge for the kit, a new look team – the heroes of our promotion push scattered far and wide now, soon to be names and initials for future fans. Precious memories, but eyes firmly ahead.
The exploits of the past are writ large in Coventry's history.
A new chapter is ready to be written. The fans are already dreaming of more success, more wins on the road, a better defensive record and a try scoring extravaganza to show the rugby world Coventry are truly back.
Because we are, you know.
View a Printer Friendly version of this Story.
Do You Remember?
Discussion started by Unofficial Coventry Rugby (IP Logged), 09/07/2019 17:43
Unofficial Coventry Rugby
09/07/2019 17:43
What do you think? You can have your say by posting below.
If you do not already have an account
Click here to Register
.
Edited 1 time(s). Last edit at 2019:07:20:18:00:53 by AdminBTCov.
Sorry, only registered users may post in this forum.