2019-2020 Squad: Ins & Outs and Positions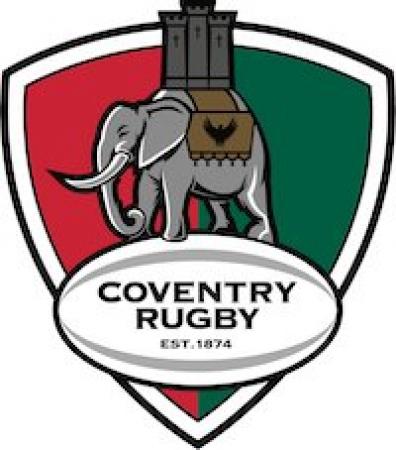 By AdminBTCov
August 9 2019
Having the set the 'sticky' New Signings thread adrift on the message board, here's the list that was generated at the top of it.
I'm guessing there's not going to be many, if any, further signings between now and the start of the season, so here's the list as it stands.
Edit: Have added a 'by position' list (12/8/19)
Players By Position (Note that several players are multi-role but have been shown in what the club considers their first-choice postion):
Props:
Tighthead: Phil Boulton, Luc Jeannot, Gareth Denman, David Langley
Loosehead: Gerard Ellis, James Gibbons, Toby Trinder (DR, Saints)
Hookers:
Darren Dawidiuk, Scott Tolmie, Joe Buckle.
Locks:
George Oram, James Voss, Scott Russell, Alex Woolford, Nile Dacres
Back Row:
Ben Nutley, Jack Ram, Ben Adams, Adam Peters, Tiki Nayalo, Ryan Burrows, Luke Wallace
Inside-half:
Pete White, Tom Kessell, Will Flinn
Outside Half:
Will Maisey, Rory Jennings, Dan Lewis, Tony Fenner.
Wingers:
Junior Bulumakau, Max Trimble, Rob Knox
Centres:
Will Owen, Andy Forsyth, Heath Stevens, Andy Bulumakau
Full-backs:
David Halaifonua
---
New Signings:
Gerard Ellis. Prop. From Dragons Announced 15/02/19
Will Owen. Centre. From Doncaster Knights. Announced 26/02/19
Rory Jennings. Out-half. From London Scottish. Announced 12/3/19 (Two year deal)
Ryan Burrows. Back Row. From Newcastle. Announced 26/3/19 (Three year deal)
Senitiki Nayalo. Back Row. From Edinburgh. Announced 2/4/19 (Two year deal)
James Voss. Lock. From Leicester. Announced 4/4/19 (Two year deal).
Gareth Denman. Prop. From Gloucester. Announced 9/4/19
Joe Buckle. Hooker. From Leeds. Announced 9/5/19
Andy Forsyth. Centre. From Leeds. Announced 9/5/19
David Langley. Prop. From Wasps. Announced 3/6/19
Luke Wallace. Back Row. From Harlequin FC. Announced 18/6/19
Henry Purdy. Wing. From Gloucester. Announced 8/8/19 (Effective November 1st). Released 14/1/20
Retained:
Tony Fenner. Outside-half (+Centre). Three Year contract extension. Announced 31/1/19
Rob Knox. Wing (+Centre). Three Year contract extension. Announced 5/2/19
George Oram. Lock. Two year contract extension. Announced 11/2/19
Adam Peters.Back Row. Two year contract extension. Announced 19/2/19
Junior Bulumakau. Wing (+Full-back). Announced 19/3/19

Andy Bulumakau. Centre (+Wing). Announced 19/3/19
Ben Adams. Back Row. Two year contract extension. Announced 4/4/19
Alex Woolford. Lock. Announced 23/4/19
Existing Contracted Players:
James Gibbons. Prop
Darren Dawidiuk. Hooker
Scott Tolmie. Hooker
Phil Boulton. Prop
Luc Jeannot. Prop
Nile Dacres. Lock
Ben Nutley. Back Row
Jack Ram. Back Row
Tom Kessell. Inside-half
Pete White. Inside-half
Will Maisey. Out-half
Heath Stevens. Centre
David Halaifonua. Full Back (+Wing)
Max Trimble. Wing
Academy Promotions to Full Squad:
Will Flinn. Inside-half. 25/04/19
Dan Lewis. Out-half. 25/04/19
Scott Russell. Lock. 25/04/19
Coaching:
Anthony Allen. Defence +. From Leicester. 08/05/19