Take The Money And Run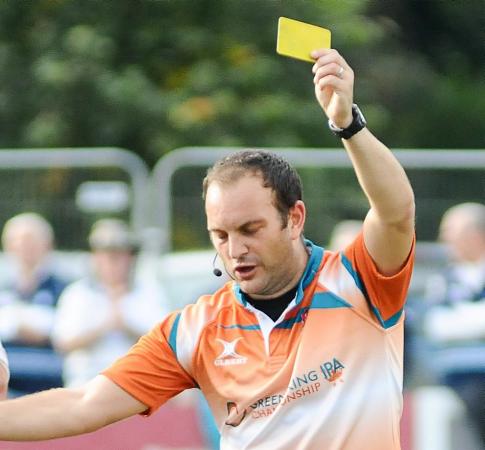 By Mark Forster
September 2 2019
WE'RE a funny race, we English (other nationalities are available - admin), in our attitude to money. It stirs up such negative feelings in us when we've not got it. Jealousy, a challenge to our sense of fair play and downright disgust.
Especially money in sport.
I caused some annoyance recently when I broached the filthy lucre subject in terms of rugby union, because, like it or not, the great British pound sterling has changed the sport at the top of the domestic game.
For better and worse.
Yorkshire Carnegie's ability to treat so badly the band of players that performed so heroically last season, stave off bankruptcy and then start recruiting star names remains troubling. But after a benefactor pulled out of the Headingley club, the question remains - where would some clubs be without their financial guardian angels?
The money swirling around some corners of the English game means there is not a level playing field. In that, it's got like football. And no-one can argue that Sir John Hall didn't buy success when he assembled an all-star cast at Newcastle Gosforth back in the mid-1990s.
Some of the giant names of the English club game have vanished from view, while others have appeared 'from nowhere'.
In that, for me at least, some of the romance of the game has been lost.
Yet, there was never a level playing field. Clubs like Coventry did so well in the post-war years because people came to the city for jobs, as a 'big' city it had a larger pool than most for prospective players and then, simply put, success breeds success; star names chose to come to Coventry to boost their rugby careers. The standard was set in the first games after World War Two, the era of Harry Walker and Ivor Preece and Cov never settled for second best.
Cov won the knock-out cup in 1973 and 1974 - our centenary year - topped the Sunday Telegraph merit tables in 1969/70, 1972/3 and then 1982/3. We'd been one of the teams to beat through the 1950s and 1960s, too.
Saracens and Exeter, back then, would have been no match for the firepower of Coundon Road. Today, the boot is firmly on the other foot.
Neither were in the top flight when the league system was introduced for the 1987/88, Sarries in the second tier and Exeter in the third.
For a time, Saracens' fortunes mirrored that of Coventry, a see-saw existence of success and failure in the league system, as players came and went.
Enter professionalism. Coventry were unprepared for the challenge, a little bit snobbish at the concept, still living on past glories, while the Londoners recruited Nigel Wray. Along came legends of international rugby in Michael Lynagh, Francois Pienaar and Phillipe Sella and voila. Wray shielded the club through ground moves and shares, relegation and promotion, basically stuck with them through thick and thin and look at the trophy cabinet now.
Tony Rowe's involvement with Exeter, initially through his company sponsorship, has been a bit more of a slowburn. It was possibly his business nous that played a bigger part in the Chief's success story, but there's no doubting his money has helped along the way in making ideas reality. Now the darlings of Devon are the only premiership club to turn a profit.
If you look at the make up of the original Courage League first division to the Gallagher Premiership today, it's clear how the English rugby landscape has been shaped by sterling.
How many Championship clubs would have been able to keep up such a persistent challenge for Premiership status like Bristol, bankrolled by Steve Landsdown? At a time when the money coming into the game seems to pool around the top table and barely dribbles down to those below, it is increasingly difficult for rugby to be as inclusive for clubs as it claims to be for individuals.
Yet, consider those old Merit League tables and the same few clubs feature. London Welsh, London Scottish, Bedford, Bristol, Coventry, Rosslyn Park, Northampton, Moseley, Gloucester and Leicester. Ten clubs dominating in the 20 years starting in the 1963/64 season.
In the knock-out cup competition, launched in the early 70s, these clubs dominated, too - only Gosforth, later to become Newcastle Gosforth, Newcastle and then Newcastle Falcons - broke the stranglehold, winning two cups in 1976 and 1977.
By 1984, Bath were the form team, thanks largely to the innovative coaching vision of Jack Rowell, who transformed the West Country team from also rans to the dominant force in English and European rugby. Not every club had a Rowell figure. Another point of difference, another hilly slope to add to the uneven playing field.
In the days since the leagues were officially begun in the 1987/88 season, Leicester, Bath, Wasps, Gloucester, Northampton Saints, Newcastle Falcons, Sale, Harlequins, Saracens and Exeter have prevailed. Ten clubs in 31 years and it's not always been about buying top players in, not always been simply about money.
The main issue remains the attitude of the Premiership bosses, the desire to close the top division off to newcomers with no relegation, just an endless round of safe rugby for the monied clubs.
Except, several of those in the Premiership have struggled, both financially and on the pitch. With losses mounting, the RFU and the wider authorities of the game have to look at sustainability and encouraging competition. If a Premiership club struggled but still maintained its position at the expense, say of Ealing Trailfinders, which is a hotbed of community rugby and turning a profit, what message would that give?
The old order was constantly challenged. Leicester and Bath set the standards of the 1980s and 1990s. And Saracens and Exeter have been the clubs to beat in the last five seasons.
Why change?
View a Printer Friendly version of this Story.
Take The Money And Run
Discussion started by Unofficial Coventry Rugby (IP Logged), 02/09/2019 10:50
Unofficial Coventry Rugby
02/09/2019 10:50
What do you think? You can have your say by posting below.
If you do not already have an account
Click here to Register
.
Edited 1 time(s). Last edit at 2019:09:22:07:44:36 by AdminBTCov.
Egg Timer
02/09/2019 12:02
You could argue reasonably that Coventry, with the business nous that Jon Sharp brings, is mirroring the Exeter formula as well then. The installation of the artificial playing surface means that the club is now able to accommodate 7 day use and to make use of the revenue from that use, but also with the other associated incomes around refreshments and conferencing.

A former player I bumped into at the weekend suggested to me that Coventry are trying to get to the premiership at any cost. I don't believe that to be the case. I think that if, or when, we get there, it will be with a sound business model and not pie in the sky thinking.
rustyroof
02/09/2019 14:39
I'm not sure that Coventry had a particular economic advantage over other English clubs to thank for their success. For me, what differentiated Cov from most English clubs back then was that rugby wasn't just a middle-class sport and had a broader appeal and involvement.
bigm/ mark harrison.
03/09/2019 09:34
With the total silence for nearly 3 weeks at Leeds, the supporters have seemingly given up..looking at their supporters site. With their first game at Notts two weeks on Friday, will a miracle have occured, or will supporters across the country be out of pocket. Clubs who are due to play them In the cup could miss out on two lots of revenue. Let's hope the self imposed news blackout, will bring forth a full squad and preseason games behind closed doors. Otherwise the RFU needs to look at its self and the way it deals with these situations again...
Sorry, only registered users may post in this forum.