Bumpy Road ahead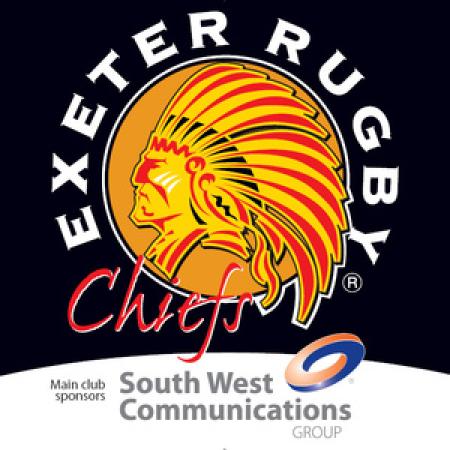 By Jehovas Sandals
November 12 2019
After losing what looked like a comfortable lead against Bristol, having previously beaten a hard working Quins at home, falling narrowly away at the Rec and managing to come from behind away at a determined Worcester side some may say all is not well with the Chiefs....
We can have no qualms about our latest team selection having Hoggy at FB and the return of Jack, Henry and Luke all included in the 23. What went wrong.... Was it lack of concentration, failing to put the game to bed, sloppy play, error strewn second half saw us fail to get any points and finally lose to a very Chiefs like maul off a line out.
Obviously it's still early days and there's no panic button tapping just yet but teams have worked us out and have improved greatly, I wonder if maybe we have hit a brick wall and are considering how to break it down?
View a Printer Friendly version of this Story.
Bumpy Road ahead
Discussion started by thechiefstribe.com (IP Logged), 12/11/2019 13:39
thechiefstribe.com
12/11/2019 13:39
What do you think? You can have your say by posting below.
If you do not already have an account
Click here to Register
.
ExTeddChief
12/11/2019 14:03
I think there must have been an element of complacency in there...maybe partly lack of chemistry due to players only just returning from the RWC but that's as much slack as I can cut anyone.
Exeforever
12/11/2019 14:34
It's a very different league this year. Last year we and Saracens had played 4 won 4 and were already stretching away. This year anyone can beat anyone (Except Leicester who are still struggling).

It's partly to do with the World Cup but also that other teams have adapted both their own games and the way in which they play against us and Saracens.

Coming out of Sunday's game I am sure that we can play an awful lot better than we did in either half, Bristol, on the other hand probably can't play much better than they did in the second half and almost certainly won't be able to keep it up for the whole season, no team does.

Ultimately class wins out over everything but money and we still have one of the classiest squads in the Prem to which Hogg already shows signs of adding some gloss. It's a shame that Europe starts this weekend rather than after another two rounds of the Prem IMO as I think we'll be a bit undercooked against La Rochelle and a LBP is the most I would expect us to pick up.
Poking With Sticks
12/11/2019 14:59
I don't buy into the idea that teams have figured us out. Bristol knew as much about us in the first half as they did in the second and they couldn't stop 17 unanswered points. At the risk of this sounding like "they didn't win, we lost" we made 16+ handling errors, which is uncharacteristic and our discipline wasn't good enough. Whilst those are things which are, to an extent, influenced by the opposition performance, they are also things we can improve on immediately.
PremChiefJon
12/11/2019 20:44
I think it is a similar problem Eddie Jones had a year ago with England and the development of leaders. The loss to the Bears could have easily been avoided if one leader in the last 2 minutes took control of the team. To point out to Maunder the time, to ram it home to the pack, NO SILLY PENALTIES, to calm the whole team down. With Yendle and White not currently on the pitch for the last 15mins of games, who is stepping up to close out games?
home rule for sussex
12/11/2019 21:19
Bristol made as many handling errors and mistakes, if not more and didnít kick an easy 3 points at the end of the first half...so I think the points diff after the 32nd minute was a realistic 0-Ď23í
Overall I think you deserved to win but Bris won and probably illustrated your vulnerability when put under pressure, which whilst not wanting to describe you as bullies, I donít think you handle very well.
Broken arrow
12/11/2019 21:31
If the forwards fail to make the ball available it doesnít matter whether you have Maunder, White, Aaron Smith or Faf at 9 ! Keeping the ball safe was a problem throughout the whole 2nd half not just with 25 seconds to go. We have all the possession but cough the ball up at critical phases without putting points on the board. Glad Iím not a coach !
PremChiefJon
12/11/2019 21:33
I think what Pat Lam is doing at Bristol is great and a shame he seems to have a problem with Baxter as I think they are very similar mangers. For the Bears to come back from such a schooling in the first half was brilliant but I feel it was because Chiefs let them as opposed to Bears taking it. As Pat Lam said he has built an 80minute game mentality of fighting to the end which won out but Chiefs just made some really, really bad on field decisions both individually and collectively. The bullying of teams is absolutely fine as it is the strategy to have fit, hard working players who just keep running at brick wall defences until something gives. Hopefully having Slade back to create space for Hogg to unlock defences will add another dimension for our wingers to feed off.

I predict Bears in the top 6 minimum and pushing for a top 4 place if the squad has depth or they are lucky with injuries.
Zyder head
13/11/2019 06:57
On the evidence of the first 40 I feel we will make progress again as the continuity of the squad develops.
The issues are,as mentioned above a lack of leadership on the pitch and as we have seen when we have Henry back our attack is generally a much more potent threat.
The age of the team was pretty young at the end of the game and to me we are still missing the experience of some older heads at key times in matches.
We haven't replaced the on field leadership group that we lost when Geoff and TTTE left.
The second issue is what happens when six nations time is upon us. No Henry,Hoggy,Jack etc makes us look pretty predictable in attack.
Henry is so important to us now to get our back line moving.
This season could be quite challenging but I am sure we are up to the task.
It depends on how we respond now.
Jehovas Sandals
13/11/2019 16:02
Thanks for the replys.....valid points..... Keep em coming.
Now that I've worked out how to publish story's with the help from Admin I shall do match previews and or reviews...... Its these that keep the site alive apparently, Admin guys have to keep giving it a kick hence you see it down sometimes awaiting update. Its important to add to these story's to keep the site going..... Otherwise it will be lost.

I drink and forget stuff!
Sorry, only registered users may post in this forum.
More Exeter Chiefs headlines