Long Makes The Difference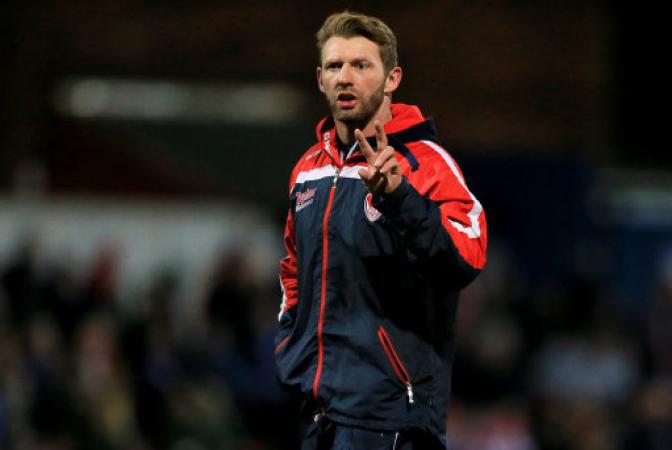 Sean Long
By MG
September 3 2019
Sean Long's switch of codes to Quins as assistant manager caused something of a stir but Paul Gustard believes it could be a real benefit for the side, particularly 20-year-old fly-half Marcus Smith.
Pre-season is in full swing as we look to better their 5th placed finish and secure our first Championship since 2012.
The bookies aren't fancying that with most rugby bookmakers pricing Quins at 25/1, but there's hope that Long's keen eye for detail will help them find the gains to take us past the likes of Saracens, Exeter and Gloucester who sit above usin the betting stakes.
That particularly seems to be the case with Smith, who's recently fallen down the England pecking order. This preseason will be instrumental for the young fly-half, who's yet to make his debut for the Three Lions.
Gustard believes Long can help Smith move into contention thanks to his detail and philosophy of strong, attacking rugby.
He said: "I'd heard a lot of good things about Longy's attention to detail, so I jumped on a train to Manchester and met him in a pub. He was animated, on his feet and demonstrating passing so three pints later, we had a deal."
Gustard also said that Long has the ability to make Smith a 100-cap player. If that's the case, next year could be a golden one for the star, who continues to progress alongside fellow young Harlequins James Lang and Niall Saunders.
It's been quite the rise for Smith, who was in fact training with the England squad before he'd even made his Harlequins debut and it will be interesting to see how Long, a man with no Union experience, can develop his game.
Most coaches who cross codes do so defensively, so it will be a real do or die for Long, who's won all there is to in League.
That experience will certainly count for something and it's clear what the club's philosophy will be while he's at the Twickenham side.
Gustard has said that he'll look to the likes of Melbourne Storm, Warrington and New Zealand Warriors to shape his attack this year, adding of Long, "What he does know is how to attack and break down defences. He was one of the greatest-ever league players and you can see how exciting St Helens are to watch now."
It's going to be a risk for Quins over the coming season to try and get their system right. If they do so and the addition of Long pays off however, we will certainly reap the rewards.
More Harlequins headlines