Lessons to Learn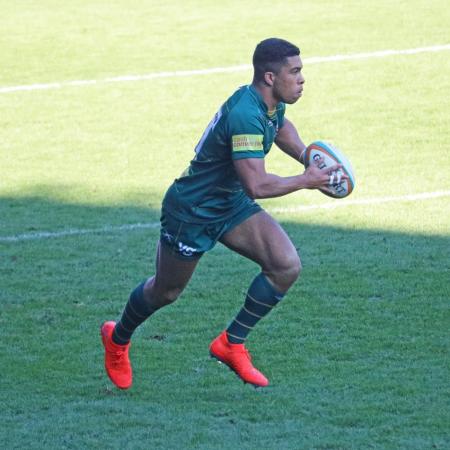 By HMRH
February 28 2019
As Goethe once said "Knowing is not enough; we must apply. Willing is not enough; we must do".
Irish knew they would win, and it never really seemed in doubt. What was lacking at time was application and doing. The game was always in hand although it was set alight by two scorching Loader tries. Irish chugged along in second gear and at times YC had us under real pressure, but the defence held firm in the main and when we stepped up YC didn't get close. A frustrating game in some ways yet again LI don't seem able to take all the chances that come their way and we're not always ruthless enough, there were certainly more points to be had.
Loaders fist try was a great take above his head from a cross field kick and using all his skills developed at Abbey RFC he raced over for the score. Irish showed some imaginative line out play and varied the set up – a la George against Ireland. Maybe that was taken from the training session?
Hepetema defended well throughout the game and has become a very strong centre presence for us. The centre now looks solid and good to see Tom Fowlie have a good game too.
Despite some good defence across the pitch Yorkshire Carnegie (YC) put Irish under some sustained pressure. The lineout is a bit of a mess and from the kick ahead a few things happen. At the time it looked as though Tonks was caught in two minds and neither grounded the ball behind the line nor kicked clear. Later evidence suggests he was caught high by YC and knocked out hence dropping the ball which YC touched down to score. I was surprised the score was given as the tackle looked high as Tonks ducking down is no mediation but given it was. YC missed the conversion and the loss of Tonks – who played well at 15 for the opening period was sweetened by the return of Tommy Bell.
Irish then started to kick away ball and this encouraged YC who were awarded a penalty which they kicked to lead 7-8.
Irish seemed to lose focus and a promising lineout maul was overturned by YC. The momentum seemed to stall. I read an article with one of the players this week talking about the need to turn in 80-minute performances and I'd agree. A good period then followed although after a good break by Porecki didn't result in a score. This was followed by another Loader catch and go – way too fast for the YC defence and a good score from a very fast wing.
In the second half we started strongly and put YC under some forward pressure, Porecki scored from a maul. Immediately afterwards we turned over possession and that happened several times in the half after some good initial play. Steele played well and kicked through well on a few occasions. Irish held firm and picked up another penalty near the end which Atkins scored.
A few talking points:
We chop and change selection – is it injuries, resting players or rotation and does it impact our play?
If we were more clinical, we'd have another 20 points from the game but without always being dazzling Irish were clear winners. Better to have a few moans about another win.
Maybe 4 or 5 from the game would be in our best starting 15 – a decent position to be in for the home run
We can concentrate on the league now with some big away games to come
View a Printer Friendly version of this Story.
Lessons to Learn
Discussion started by The Craic www.londonirish.org , 28/02/2019 10:14
The Craic www.londonirish.org
28/02/2019 10:14
What do you think? You can have your say by posting below.
If you do not already have an account
Click here to Register
.
SixNineOne
28/02/2019 15:55
I think thatís a very summary of the game. In my post immediately after the match I described it as an ďabsolute shockerĒ. Probably a bit harsh in retrospect, but I think I was frustrated by all those turn overs, handling errors and missed opportunities. I was surprised at how many others posted to say they thought we played well. Some individuals did acquit themselves pretty well, but as a team I think we were well below par. Clearly we did the job, but if that was us playing well we havenít got much to look forward to!
Sorry, only registered users may post in this forum.