View From the armchair – Ampthill 12th Jan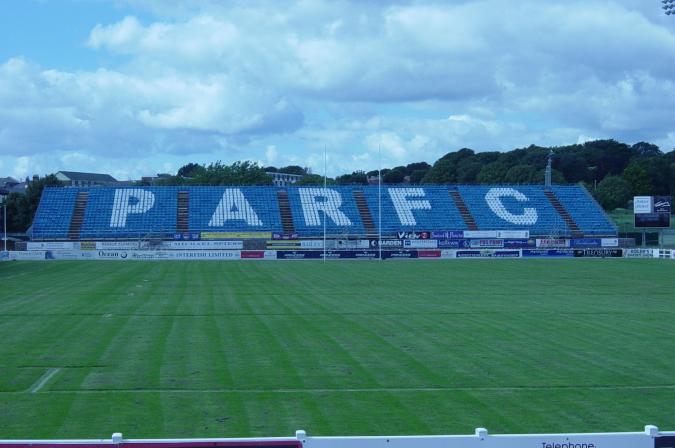 By Cider Drinker
January 12 2019
Yes I am still ill, but I did venture out for a couple of hours and managed not to infect anyone else
Before we get to the Mens report, it was sad to hear that Jessie from the Albion Ladies team has been in great pain with her neckbrace. Over the Christmas period she has been in and out of hospital and such awful pain for her to endure. Such a brave lady and we hope that the pain has eased and is getting back on the road to recovery – article here :Jessie Article , the crowd funding page is still open if anyone has any spare change to donate Jessie Crowd funding
Back to the Lads game, Ampthill can trace their rugby club back to 1881 and were reformed in 1950 into Ampthill & District Community Rugby Union Football Club. The Supporters coach left Milehouse at 06.45am, approx. 242 miles away and an early kick off to beat the winter darkness, weather forecast was for cloud, light rain and/or drizzle. Thanks to Ampthill twitter feed, retweeted by albion, each painful moment of the game was visible. All we had was the score to follow, but it seemed like Ampthill had found a weak spot in Albions defence exploited it, try after try, final score 48-12.
Hopefully some of the travelling supporters will comment on how they saw the game to give a bit more information.
Next week Albion are at home to Cambridge, hopefully Myself and Igwok will be well enough to meet Humans again . Resurgam
View a Printer Friendly version of this Story.
View From the armchair – Ampthill 12th Jan
Discussion started by Unofficial Plymouth Albion (IP Logged), 12/01/2019 17:09
Unofficial Plymouth Albion
12/01/2019 17:09
What do you think? You can have your say by posting below.
If you do not already have an account
Click here to Register
.
Cider Drinker
12/01/2019 21:14
report from Ampthill
Don't let anything get in the way of a good game of Rugby
noibla
13/01/2019 11:29
Thanks C.D. well done. So sorry to hear about Jessie's problems, stuff of nightmares.

Semper Sersum.
lobina
13/01/2019 12:53
I see the crowd was 365, pretty poor considering where they are in the league.
hills22
13/01/2019 13:32
Yes didn't seem much of a crowd, always a good club to visit as fan as nice old club house and quirky ground - a forest walk and then pitch.

Scoring early, result of last week carrying over here maybe - ball retention good and then getting over line. First half went on and struggled to build on this conceding a few penalties. One of those catch and drives tthay cant be stopped and then a copy of the penalty try last week, deliberate knock on and a yellow. A super sheppy penalty got us points to level at one point but 15-8 half time to hosts.

Second half started and down to 13 still managed to get a penalty try ourselves which our own catch and drive to keep ball going and moving in attack. A yellow to boot, consistent in these then. Back level then turning point in game perhaps as A's scored straight from kick off, these things happen. After this the game started to drift away with a few more scores from Ampthill.

Ended the game not really knowing what to make of what we had seen really. The boys were upset as always in defeat but this was another tough one, one week after Blackheath. This game we were in too until the second half. Two tough matches away in a week taking its toll?! Would have definitely taken 5 points from these games. Few weeks ago we all know where we were so couldn't be upset myself after despite result, four good wins.

Everyone will be glad to be back at home next week after a month away. Get those beer pumps ready now.



Edited 1 time(s). Last edit at 2019:01:13:13:33:36 by hills22.