21 Feb Albion XV vs Craig Dennis Select XV Fundraiser Game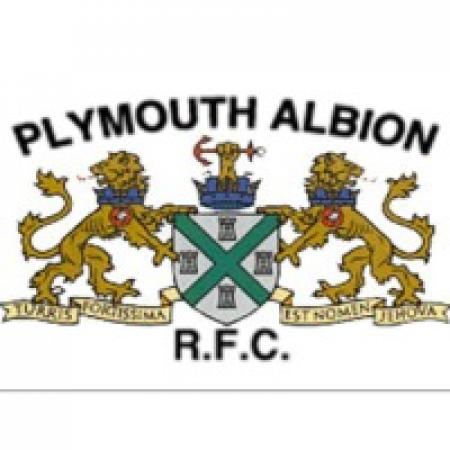 By Igwok
November 22 2019
Unfortunately the match between Plymouth Albion XV and Craig Dennis Select XV on November 27th could not proceed due to heavy rain. Fixture has been re-arranged for 21 Feb.
This is a game to help raise funds to support Craig through his Rehabilitation and Recovery after being paralysed from the waist down. The money raised will go towards enhancing his day to day living.
The Craig Dennis Select XV will be made up from North Tawton players, which is Craig's home town club where he was captain and his close friends and family. The Plymouth Albion XV will be made up from our players and local Plymouth Combination club players.
To find out more about Craig's journey and to donate follow the link here - http://bit.ly/2BTJTxg

There will be an entry fee of £5 on the gate plus a Raffle and an Auction with all proceeds going to the fundraiser.

Bars and food outlets will be open.
View a Printer Friendly version of this Story.
Plymouth Albion XV vs Craig Dennis Select XV Fundraiser Game
Discussion started by Unofficial Plymouth Albion (IP Logged), 22/11/2019 14:05
Unofficial Plymouth Albion
22/11/2019 14:05
What do you think? You can have your say by posting below.
If you do not already have an account
Click here to Register
.
Dewnansek
27/11/2019 11:29
Game postponed due to water on tbe pitch.
It will be rescheduled for Feb.
[
www.plymouthalbion.com
]
Cynical Sid
15/02/2020 18:43
The game is scheduled for this Friday. Let's get as many as possible there to support a good cause
noibla
16/02/2020 12:31
A great time to get into the swing again at Brickfields and for an excellent cause, for a local rugby player who is possibley now facing a massive change in lifestyle and maybe for a family as well, don't know for sure. Especially as we haven't seen a game at Brickfields for some time now, ( 25/1 in fact ) I now there is a game on the 22/2 , Blackheath ( rearranged ) but this is a very low cost event for someting very big for a fellow comrade, bring some cash for the donationd as well wont you !! We are alright, he's in trouble isn't he ?

Semper Sersum.
Dewnansek
16/02/2020 13:26
I read that the postponed Cambridge game may be rescheduled for the 22nd Feb.

This came from a Wikipedia site (so no authority) but it is the first available Saturday.

Would the pitch take 2 games in 2 days? I guess the Craig Dennis match will probably not be too taxing on it.
Dewnansek
20/02/2020 00:32
Makes sense, but a shame it's been delayed again.

Still,warmer weather in April. Bigger crowd!