8 Feb 2020 - Blackheath v Albion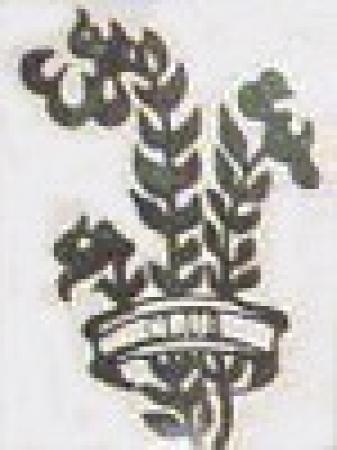 Blackheath RFC
By Igwok
February 6 2020
A second weekend on the road beckons Albion as they look to take on Blackheath
Currently sitting in 5th, Blackheath are 3 places above Albion in the league and only 6 points seperating the two, but have a game in hand having postponed a game against Hull.
Recent form has seen Blackheath win 4 out of their last 5 matches with two of their wins coming against 2nd placed Park and 3rd placed Rams. The loss being a relatively low scoring affair against the leaders, Richmond. Albion, meanwhile, have also won 4 out of 5, maybe not against sides of the same pedigree, but included an outstanding performance against Park. Albion will be looking to returning to winning ways following the close encounter against Sale last weekend.
Blackheath have accumulated 11 try bonus points this season, as have Albion, but only on 4 occasions have they exceeded the minimum 4. Surprisingly, they are 11th in the try scoring table (Albion are 5th) and tend to score in the first and last quarters. The majority (two-thirds) have been provided by the backs and half of these by the wings suggesting that they like to spread the ball out wide. Jake Lloyd (winger) currently shares the lead in the division for try scoring having chalked up 15 to date.
Defensively, it is a similar story with a greater proportion of tries being run in by the oppositions' backs. Albion do have a much poorer record in this respect, having let through 71 to Blackheath's 58, although Albion's defence seems to be more resilient since JS took over the reins.
There is a strong probability that cards could have an infuence on the game. Albion have received two-thirds of their tally on the road, whilst oddly, Blackheath have incurred two-thirds of theirs at home.
The weather forecast looks set to be dray and sunny, clouding later in the day with a gentle breeze - although it may be windier come the day.
We can expect this to be a hard fought game, which may well be influenced by the referee. If Albion can keep the ball away from Blackheath's back line then a win is achievable. Failing this, a strong, resolute defense - not unseen this season - will still see Albion through.
Forecast - Albion to win with BP.
View a Printer Friendly version of this Story.
8 Feb 2020 - Blackheath v Albion
Discussion started by Unofficial Plymouth Albion (IP Logged), 06/02/2020 05:38
Unofficial Plymouth Albion
06/02/2020 05:38
What do you think? You can have your say by posting below.
If you do not already have an account
Click here to Register
.
baatalbion
06/02/2020 07:07
Igwok, great research! Thanks for the considerable time you must have spent on this, very interesting. I think much will depend on who's available for the trip, Exeter and injury wise. Another very difficult away trip but an invaluable away win is possible.
noibla
07/02/2020 12:14
Well done Igwok, as previously mentioned, a well researched report.
It makes me wonder as to how you are not higher up in the prediction league ?

Semper Sersum.
Dewnansek
07/02/2020 12:42
Albion match preview and team for Blackheath announced
[
www.plymouthalbion.com
]
A few changes, especially on the bench. Herbie is back. Hope he lasts longer this time.
I don't feel too confident of a win but ... fingers crossed.
Thanks Igwok for the preview. Good work.
Dunno about the prediction league. Somebody seems to leave a 0-0 prediction for almost every match, and maybe that is what is saving me from 'supporting the whole table'.
In separate news Ashlee Crouch is off to play in NZ. He has played occasionally for Albion this season, but was making a reprise performance for Barum last weekend. Good luck to him at Uni of Canterbury.
Albifan20
08/02/2020 11:17
going to be a tough game but we are in good form we can do it. lets go albion.

Forwards win games, backs decide by how much Come on Albion!!!!
Dewnansek
09/02/2020 18:12
Match report from Blackheath's point of view
[
blackheathrugby.co.uk
]
AnonExpert2
10/02/2020 09:53
JS, amongst others, will probably think that was one that got away., especially with Blackheath a man short for the last 10. A low pack and always an extra man wing-wards seemed to do for us. That and the frustrating penalty count. With a little more concentration and glue that game was ours. One push away from, at the very least, two bonus points. Story of our season tho. That was probably our strongest squad. The bench all starters on another day. When we get there, it's going to be very good. It's the when, isn't it.
Congrats to Jamie Salter (who we don't call JS) on 100 caps. Heading to the Greats Board.
And Blackheath, "Club". 1858 n all that but the new Well Ground ground doesn't leave a great sense of history to the visitor. Crowd probably didn't top 400 + our 50. But I really like National One road trips. Good Sri Lankan meal afterwards so all in all, no lasting complaints. Onwards and upwards.
Dave g/w
10/02/2020 10:33
Totally agree. It was a very good game to watch. But silly penalties against us . Blackheath kicker certainly had his kicking boots on that day. Gutted at the end for the lads to come away with no points. Standing next to their scaffolding tower listening to Shanners effing and geoffing was amusing. Agree with you anon , itís not like their original ground. This used to be their training ground long time ago.,but it made sense for them to move, as they donít have to share the takings with the cricket and tennis club like they used to , at the original ground . So I suppose for them it made sense to move. Think they make money on the 3G pitches next door to other sports clubs who hire them. Anyway letís hope we back to winning ways , and enjoy rest of season.
Dewnansek
10/02/2020 11:05
Albion's match report
[
www.plymouthalbion.com
]
As Dave g/w indicates (above) it was the penalties "what did us in".
3 tries to Albion against 2 to Blackheath. Excellent kicking but Albion gave him the opportunity.
stonehousealbion
10/02/2020 19:19
The Rugby Paper headline was something like "Blackheath Put The Boot In" - says it all in a few words.

It seemed like they had watched the Sale game and decided to take anything as soon as they could. V frustrating when the 4T BP was in our grasp; 2-3 in league points would have been a real coup and put us level with this Sat's visitors.

Hey-ho.

Come cheer up, my lads - 'tis to glory we steer!
lobina
10/02/2020 19:22
Not a bad result against one of the better teams in the league.