Another Brick in the Wall (or kick in the teeth)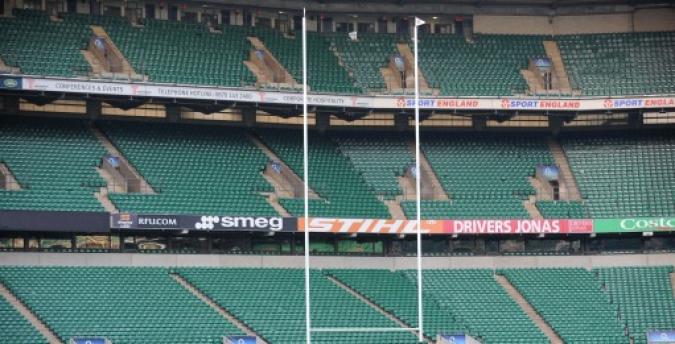 By Cider Drinker
July 28 2020
well, another post to keep the site alive - we have to put up an 'official' one every so often.
RFU sanctions mean we start 5 points down and another 15 hanging over us for the next 2 years, loss of the travelling fund, as we are the furthest from any other club means we suffer more than the other club that made the same mistake on the form. the 15 'suspended' points also mean that Albion cannot apply to the RFU for special support, so it seems we are going to be 'fighting up hill' for the next 2 years
on a good note, if you can't travel away to see Albion, then Taunton have their Home Games When Albion are away and when Taunton are away Albion are at home - so maybe a short trip for those of us not able to make longer journeys ?
there is still time to buy a plaque on the wall at brickfields personalised-supporters-plaque , be quick as wont last long and give a little support :)
MD Max Venables has been keeping everyone up to date on social media etc, well done to him and the team for keeping going, it would be so easy to walk away when everything is against you, but behind every cloud..... you have our support
View a Printer Friendly version of this Story.
Another Brick in the Wall (or kick in the teeth)
Discussion started by Unofficial Plymouth Albion (IP Logged), 28/07/2020 12:44
Unofficial Plymouth Albion
28/07/2020 12:44
What do you think? You can have your say by posting below.
If you do not already have an account
Click here to Register
.
Commando joe
29/07/2020 16:07
Sports gone crazy, bit harsh on the club for what appears to be a slip of the pen. Hope the club can get through the cut in the budget. Crazy up at chiefs with proposed name change
Plymouth. Albion in old money is Plymouth "England" should the "Albion " be changed as they have many players that are not English, Scottish, Irish, Welsh or from outside the UK
Just a thought
noibla
01/08/2020 11:10
Keep up the good work C.D. This site is very important as it's non "political" or self seeking, just for comments and posts covering ALL aspects of the club, rather than a more select narrative.
And over the years has been used, by and large, by all sections of Albions supporters, in order to get a message across or discuss an issue perhaps, and to continue an interest in all things Albion from many places around the planet on occasions, long may it last, well done

Semper Sersum.