Guess what! It's the Guess the Attendance preview.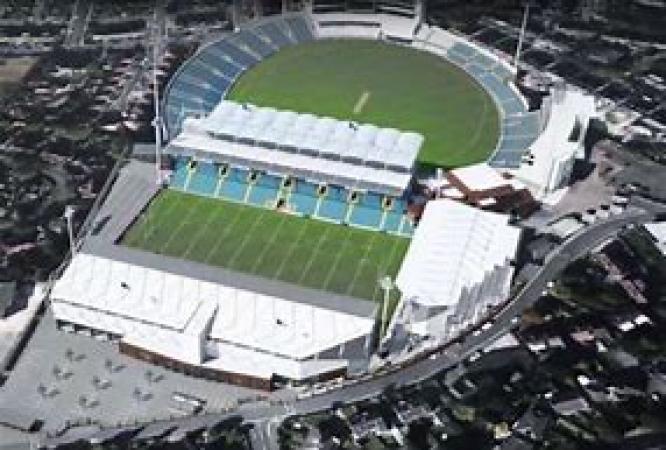 Plenty of room
By Almo
October 6 2019
This year a the preview is a little later than normal. This is not because Almo has gone part-time, but actually it is because the Championship Cup format has delayed the first Headers game to next Sunday. As ever, it is useful to remind posters of the rules, which are very simple and summarised below:
· Only Headingley games are considered
· Guesses must be made no later than 20 minutes before kick-off time
· The guess nearest to the official attendance figure will receive three points, second closest two and third-closest one point. It doesn't matter if you are higher or lower
· If anyone gets the exact number then an Almo bonus of 2 points will be awarded, i.e. the winner will receive 5 points
· Please do not duplicate a previously posted number: if necessary priority will be given to the earlier poster
· If a decider is required at the end of the season, the closest in the last match will be the winner
A few tips:
· You can use the date of a famous landmark (e.g. your house construction date) for inspiration
· Famous dates from history can be amusing
· Do not get too concerned about any discrepancies between the official attendance given and the number of people you count in the actual crowd
· Don't take too much notice of any advice from Almo as he is usually nowhere near the top of the table.
Last season's worthy winner was Hornchurch and let's hope for another scintillating, nail-biting, adrenalin-filled competition this time. I suspect we will be guessing lower figures, however.
So the first Championship home match is against Bedford KO 3.00 p.m. Sunday 13th October and it seems we will be shifting from the South Stand to the sunny North Stand for our touchline viewing.
As ever it falls on me to make the first guess. It has to be said that close-season events, communication issues plus the losing Championship Cup scores are going to have an effect on the crowd but who knows how much? Trying to put some science or logic to my guess, I will assume the official attendance at our West Park home cup game is doubled, making 760.
Please post your more considered guesses below on this thread.
More Yorkshire Carnegie headlines