2019 Year In Review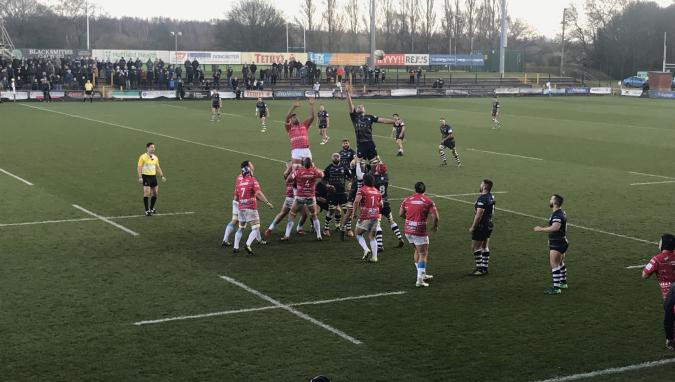 Best team in Yorkshire?
By Almo
December 29 2019
It is just too painful to retread the mostly downward spiral of the club during 2019 but it is interesting to compare where we are now with where we were 12 months ago. Put simply we are bottom of the Championship now, and this time last year we were, err....bottom of the Championship.
A year ago we put together a brave away win at Castle Park in round 10 of the Championship, and the first league match to feature our cavalry reinforcements. The bravery extended to the supporters too as we were sledged by South Yorkshire voices suggesting we were not even the best team in Yorkshire. Happily the final result, 22 - 30 and 5 points, said otherwise and we had our second Championship win of the season. Although still a clear 12th in the table following the match, our DoR promised us to be mid-table by the end of the season. I thought at the time this was slightly optimistic but to Chris Stirling's huge credit he got us to 6th even with a few roadblocks near the end.
So the prognosis is really the major difference between then and now. Even the most optimistic of Carnegie supporters must think relegation to Nat 1 is inevitable, then there is the question as to whether the club would continue. Inexcusably there is no word from the club of any Plan B (the Cunning Plan being Plan A and not cunning enough) so we presume we will continue sending out a brave and enthusiastic young team that for no lack of trying does not meet championship standards.
Sadly there is no substitute for money in professional sport so if anyone knows a millionnaire with some spare cash ask him/her to contact the club.
Happy New Year to all.
View a Printer Friendly version of this Story.
2019 Year In Review
Discussion started by TykesRugby.co.uk (IP Logged), 29/12/2019 11:59
TykesRugby.co.uk
29/12/2019 11:59
What do you think? You can have your say by posting below.
If you do not already have an account
Click here to Register
.
Edited 1 time(s). Last edit at 2020:01:03:16:29:10 by almostatyke.
almostatyke
29/12/2019 19:00
Although 2019 has been a (mostly) painful year, I wonder if one of our more experienced supporters would fancy doing a "Review of the Decade" for publishing in 14 days' time?
oopnorth
29/12/2019 19:10
Happy New Year. Pray for big investors if franchising happens.
Wildwillie
30/12/2019 09:21
We are still the 15th most successful Premiership club of the last decade!
almostatyke
30/12/2019 21:25
I take it you are researching your next article WW?
Wildwillie
31/12/2019 07:22
No that is about the return of Neil Back as DoR!
Sorry, only registered users may post in this forum.
More Yorkshire Carnegie headlines