Important games coming up...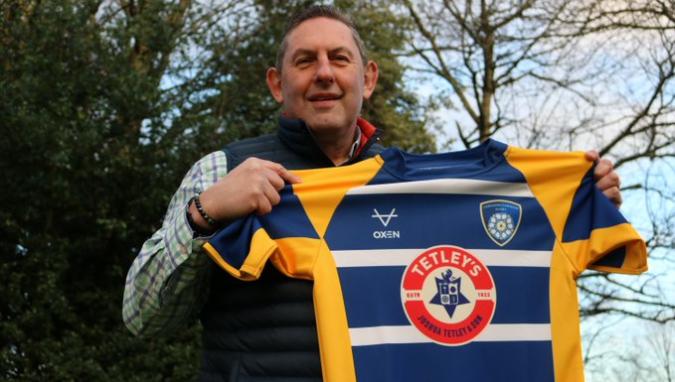 By WPL
January 8 2020
Well that wasn't a festive period I was expecting from the club, there is a lot of good news coming out from an otherwise bleak season. I've stated on posts here before I do have sympathy for Martyn Wood, he had a pretty thankless (if not impossible) task. The club have decided to go with Phil Davies which has brought a lot of positivity mixed in with strong hints to a name change.
So we're feeling all positive, I looked at our fixtures again….ouch! I'm not sure PD could get much harder a start than Pirates away followed by Newcastle at home, then it gets so much easier with a trip to Jersey. For avoidance of doubt my tongue was planted firmly in my cheek for that last statement.
It got me thinking, realistically are we going to get anything other than a losing bonus point or two from these games…unless of course the #GirlsOnTour can get the ex-yorkies on the beer the night before the game, I can't see it.
So that's three games gone, fortunately that is still not even halfway through the league season. It's then followed by I'm going to say two key games which will tell us if we have any hope of staying up. Nottingham at home (Friday evening beers anyone?) followed by Ampthill at home.
Why are these games so key, well they are not against teams at the top of the table, they are at home, PD will have had nearly a month with the team – but I would think they could be at risk of being one of the teams that finish below us? I honestly believe Doncaster and Bedford's position is false (despite the noises on the Bedford board, they have a load of injuries). Nottingham are 14 points clear of us, Ampthill 15 (as are Hartpury). So let's just say neither ourselves nor the other two pick up anything between now and those games. We manage to win them both, all of a sudden we could be within a bonus point win of them – we have momentum, they don't. Last two games of the season Nottingham and Bedford away – what would I give to be in with a shout of possibly staying up. Can you imagine how unpopular we would be then?
OK, so let's put the realistic hat on, we manage to scrape together a couple of victories this year but it's not enough.
What does the future hold for us? Well to be honest some of the other noises coming out of the club suggest that there is a club next year which is not something I was expecting. Yes the term "sustainable" is mentioned, I read that as part time still, but I'm keeping the positive vibes going, we have a DoR who is respected in the game, who will have time to build a squad and a team! If we can keep some of the players who have shown promise this year, who knows what we could do next year...
More Yorkshire Carnegie headlines