Catch a fading memory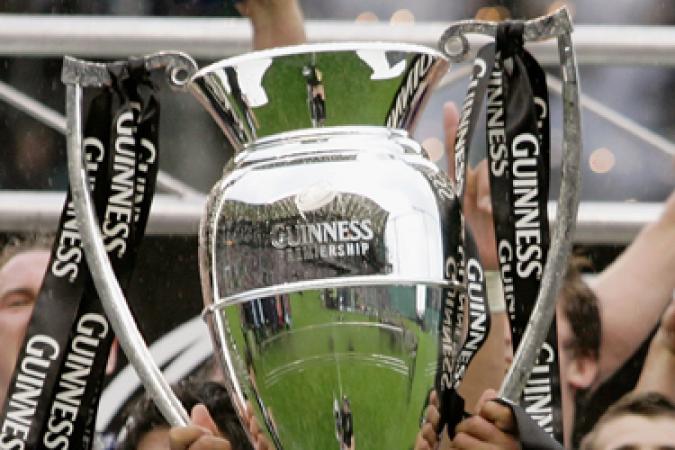 Still dreaming
By WW
February 26 2020
It does not seem long ago that I went to my first Leeds Tykes game. A night match against Saracens. We won due to the metronomic boot of Braam van Straten. Since then there have been many memorable moments for myself and all the other Tykes fans. Unfortunately, as I get older, the memories are starting to fade.
In the early days of me supporting the Tykes we failed to win more games than we lost, except for that glorious season when we finished in the top half of the table and launched our Heineken Cup campaign. I went on the club's official trip to Toulouse! A splendid weekend just before Christmas. After that all trips were organised independent of the club.
Phil Davies featured prominently in our trip to Petrarca near Venice.We were 3 sheets to the wind when the team bus arrived but Phil took the time to tell us the team before he went into the clubhouse & at the end of the evening insisted that we travelled back into town on the team bus.
Dax, in the Basque country, was another fine trip. On the day of the match we lunched in the same restaurant as the referee & were able to explain why the French would be cheating during the match that evening.
My least favourite trip was to Cardiff. Not because the food or beer was bad but we played half a game of absolutely absolutely dire rugby and snatched defeat from the jaws of victory. The reurn leg at Headingley was the complete opposite with the lads putting Cardiff to the sword.
Perhaps we will be in European competition again in the future . If so then the not too distant future would be nice. Well I can dream..
View a Printer Friendly version of this Story.
Catch a fading memory
Discussion started by TykesRugby.co.uk (IP Logged), 28/02/2020 14:22
TykesRugby.co.uk
28/02/2020 14:22
What do you think? You can have your say by posting below.
If you do not already have an account
Click here to Register
.
Edited 1 time(s). Last edit at 2020:03:17:19:33:16 by almostatyke.
almostatyke
28/02/2020 18:17
I am too young to remember any of this, but its a good article WW.
Carnegiette2
29/02/2020 13:54
Good article - timely reminder of how far we have fallen

Would love to start and take some baby steps back towards these days
JDH1
29/02/2020 21:15
Me too. Competitive team, big game, Friday night! Oh to get back there...
Albert Fishwick
29/02/2020 21:36
We went to Castres. It rained - a lot. We also went to Bourgoin, whose fans were not entirely friendly. Cracking times, though. And, of course, we went to Twickenham. It all seems like a lifetime ago now.

If I had all the money I've spent on drink ..... I'd spend it on drink.
Madtyke
01/03/2020 19:10
Tolouse was a great trip
[
www.arborfieldoldboys.co.uk
]
Magoo
02/03/2020 10:56
Quote:

Albert Fishwick
And, of course, we went to Twickenham. It all seems like a lifetime ago now.
It will stick in my memory! Bedford Blues beat Plymouth Albion in the Powergen Trophy final and Leeds Tykes beat Bath, fantastic supporters from both teams who were underdogs that day - Goldington road ran out of beer!
Edited 1 time(s). Last edit at 2020:03:02:11:00:15 by Magoo.
JDH1
02/03/2020 23:04
I remember the sound of YORKSHIRE YORKSHIRE YORKSHIRE ringing around Twickenham like it was yesterday!
Incredible day, meeting tykes fans on the street and in the pubs and hugging them like long lost relatives. Very sore head in the morning. But what a memory!
SideStep
04/03/2020 18:24
Twickers was a great day out.
Delighted my old man started taking me back in 2001.
Also great memories stood Mark Cotton and Andy Kennedy and the gang!

The first Leeds Tykes child mascot...#leedswasps0203season. #cheersbentos
Loosehead
05/03/2020 19:44
Never made any away Euro games, but was at Twickers for the Powergen Final and Bath for the end of the 05 season.
oopnorth
09/03/2020 14:44
We were at Twickenham, and miss our bi-annual visits to the Stoop for Quinns away, great times. Still got my DVD copy of the final, unwrapped as have never got around to watching it......yet.
Sorry, only registered users may post in this forum.
More Yorkshire Carnegie headlines