Chris Stirling - deliverer of the goods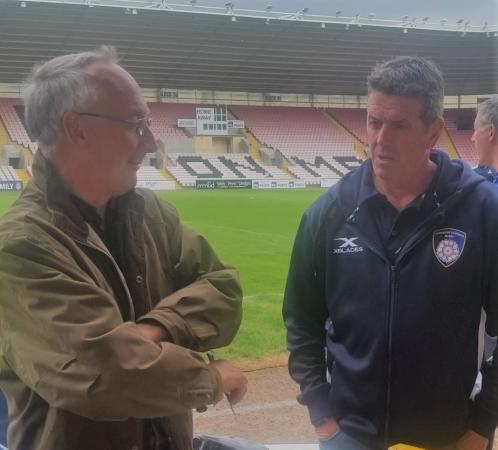 Almo being educated
By Almo
June 13 2020
We live in difficult times. But one great memory I have is the effect that our Kiwi DoR had. Has anyone ever delivered as Chris Stirling did for us?
We had a terrible start to the season 18 months ago, but it was part of a plan where Chris had to make the most of an unreinforced team for two months, then his Kiwi connections were going to arrive following the end of the Currie Cup matches. This coincided with our principal sponsor having re-financed his business so having the cash to splash.
Unfortunately in the meantime, our team, which the previous season had punched way above its weight due to J-Lo's motivational and coaching skills had suffered more than its fair share of injuries. So we were bottom of the table.
Chris did not shirk from this and held a fans' meeting. He answered every question and predicted that we could realistically get to 6th position. So we did. I personally met Chris about 6 times and he was always open and honest and friendly. A great bloke and why he is not leading a Top Team (somewhere) is beyond me.