It was Never my Ambition to Become A Hooker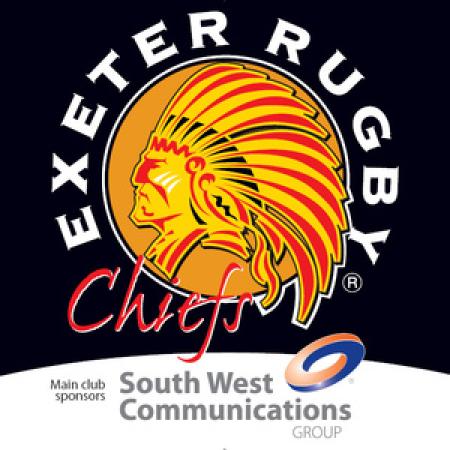 Chiefs Flag
By Moorsman
October 9 2012
Neil Clark Testimonial Year
I've not reviewed a book before but when asked to do so by Clarkys publisher I jumped at the chance. Neil continues to be a part of Exeter Chiefs ongoing success and the book gives an indication of how this came about. I must admit to having some early reservations (just can't stay away from Native American links!) when I read that his co-author, Dr. Stephen Manning is a Research Fellow in Exeter University's History Department. However these were soon blown away by the book itself. Not only is it well written and easy to read, I'd describe it as compulsive reading. This may have something to do with the fact that Stephen Manning is an avid Chiefs fan plus my own addiction to the same but there's a lot more to this book.

Neil is very honest, in fact I'd say brutally honest about his childhood and adolescence. As you'll see when you read the book this was a really difficult time and went a long way to shaping the man. He goes on to tell how Robin Cowling spotted him and persuaded Neil to take up rugby and how grateful he is for that.

But I'm getting ahead of things as the book's first chapter is a personal look at the events leading up to Exeter's promotion to the Premiership. As someone who was there on May 25th 2010 it brought that great event back and reinforced the smile I get every time I think of it.

Neil then deals with his early years at Exeter and Ian Bremner's management style before moving on to his time at Bristol and the disappointing way this ended. Along the way Neil gives ca vivid account of what it means to be a professional rugby player and member of the front row union (dark arts and all).

The second half is based on the diary Neil started on Exeter's promotion and is a very interesting insight for each match in the first two seasons.

So, to sum up I'd thouroughly recommend the book to Exeter Chiefs fans and rugby fans in general. As I said before it's a good reaad and well written giving a fascinating account of a professional rugby players life. It's also a great way to contribute towards Clarkys Testimonial. Enjoy....
View a Printer Friendly version of this Story.
It was Never my Ambition to Become A Hooker
Discussion started by thechiefstribe.com (IP Logged), 09/10/2012 19:39
thechiefstribe.com
09/10/2012 19:39
What do you think? You can have your say by posting below.
If you do not already have an account
Click here to Register
.
Shouts loudly in rain
09/10/2012 19:52
looking forward to getting my copy
clalan
09/10/2012 19:58
Thank you Moorsman, I was debating about buying this book, I think now I will.
Funny enough re-watched our great win against Bristol last night, what memories? what rain? great joy.
chiefnisco
10/10/2012 01:20
I finished reading the book last week and must say I really enjoyed it.

I have read a lot of rugby biographies and autobiographies and this is up there with the best. It takes you through game by game the chiefs journey from that milestone day of securing our place in the premiership to the end of last season from a players point of view.

I would certainly recommend this book to any chiefs fan or rugby fan in general.

Well done to all involved!
paulg_chief
10/10/2012 10:31
Good news is just had an email from the publisher saying it's on its way....a week and a half early!!!! Good move
whoever decided that.
ExpatChief
10/10/2012 10:43
"The second half is based on the diary Neil started on Exeter's promotion and is a very interesting insight for each match in the first two seasons."

Think it would be interesting if a couple of players and maybe supporters did this on an annual basis.....
Shouts loudly in rain
10/10/2012 11:59
Yay Mine just arrived looking forward to reading it.
paulg_chief
12/10/2012 14:53
Got home yesterday evening and it was there. Couldn't put it down all night and finished it at about 23:30.
Very good read, very honest. Having just seen seen the team for Leinster gutted for him that he doesn't feature. Understand he's only had 18 mins of PR this season and there's no room for sentiment in selection - just think I have a good idea of how much it would mean to him. Hope he gets his chance soon - and his first Premiership try.
cheqflagpub
19/10/2012 13:53
It Was Never My Ambition To Become A Hooker will be available in the club shop from tomorrow. Keep your copy close to hand - Neil will be around the ground at the Clermont Auvergne game and is happy to sign any copies thrust in his direction!

--------------------------------------------------------
Buy Neil Clark's 'It Was Never My Ambition To Become A Hooker' at www.chequeredflagpublishing.co.uk
Sorry, only registered users may post in this forum.
More Exeter Chiefs headlines