Ten years ago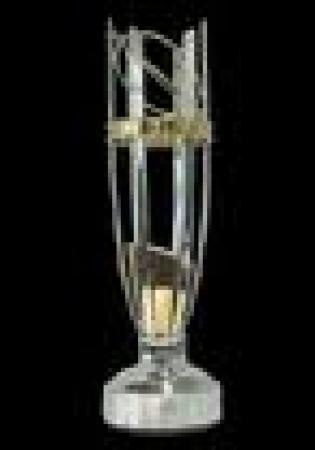 Championship
By Moorsman
May 23 2020
Here's the article I wrote 10 years ago
The Final - Part 2
and
Final Part
or
Second half
of
a game with 4 halves!
Bristol Rugby v Exeter Chiefs
Half-time score - Bristol 6 Chiefs 9

No sooner have we recovered from last Wednesday's game, when the next one looms ever closer. The second Final match will also take place infront of a capacity crowd, this time at the Memorial Stadium. The away Tribe will be there in significant numbers with voices charged and ready to cheer the Chiefs on. They may not be able to match the volume of sound produced at Sandy Park for the first match but the majority of noisy and most passionate supporters will be there. The Bristol fans will be pumping up the volume in support of their team but the Chiefs players will look to feed off this energy as well as that from their own fans.
Both sides will be looking to build on the first match and find a way through what were two solid defensive performances. DVD's will have been studied in the finest detail and training ground moves honed to perfection. I'm presuming we have the same 3rd team in charge and the ref's interpretation will have been taken on board. It's very rare to get back to back games under 'normal' circumstances let alone where the result means so much. This will test both coaches and players abilities and the team that has the most effective game plan should come out as the winner. However there's just the matter of nerves and tension to contend with. There's one Chiefs player who should have a little less on his mind this week, that's Tommy Hayes who's wife gave birth to a boy on Friday. The Chiefs will also have had chance to work on the back three who played together for the first time last wednesday.
So what sort of match can we look forward to? I guess it will be as full of passion as the first match and may well have the same close outcome. As long as this ends with a 1 point advantage to either side we can avoid going to a penalty shoot out.
The weather forcast (figures from Metcheck UK) doesn't look too bad although some light rain may make for a greasy surface and slippery ball.
| | | | |
| --- | --- | --- | --- |
| Time | Temp | Rain | Wind |
| 19:00 - 21:59 | 13 °c | 1.4 mm | E - 4 - 5 mph |
| 22:00 - 0:59 | 9 °c | 3.5 mm | ENE - 4 - 5 mph |
For me it's going to be a narrow Chiefs victory to bring Premiership rugby to Devon for the first time.
Come

On

You

Chiefs...
More Exeter Chiefs headlines