Cardiff City Blue Dragons RLFC - History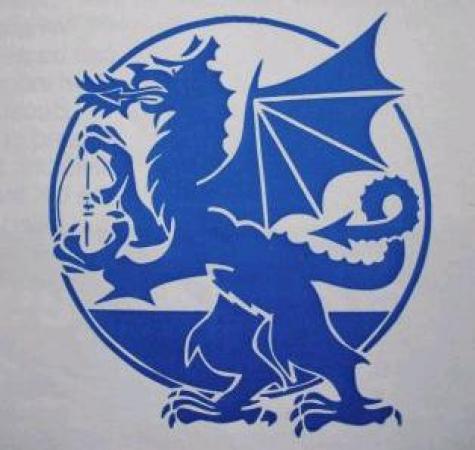 Blue, Blue, Blue Dragons
By Chris O'Brien
July 28 2009
The Cardiff City Blue Dragons were formed in 1981 and played out of Ninian Park. The club spent three seasons in the Welsh capital; before eventually moving to Bridgend in 1984. However, due primarily to poor crowds, the venture flopped and the club eventually folded.
The Blue Dragons enjoyed three seasons at Ninian Park but failed to win promotion from league's Second Division to the top-flight and eventually folded in 1985 following a year in Bridgend.
Dai Watkins, now President with the Celtic Crusaders, was one of the driving forces behind the Blue Dragons and the club did enjoy some success. Over 10,000 were at Ninian Park for their opening fixture - a narrow home reverse at the hands of Salford.
This section of the site will be used to pull together information from the club's history. If you wish to contribute, please drop us a line.

Cardiff City RLFC Results 1981/1982
Results, attendances and venues from the Blue Dragons' inaugural season in League's Second Division.
View a Printer Friendly version of this Story.
Cardiff City Blue Dragons RLFC - History
Discussion started by CruXIII (IP Logged), 28/07/2009 19:13
CruXIII
28/07/2009 19:13
What do you think? You can have your say by posting below.
If you do not already have an account
Click here to Register
.
AlMal
25/05/2012 00:17
Anyone know where I can find the final league table for the Colts league that Cardiff City Blue Dragons fielded a team in during the 1981-82 season?

Also looking for their results that season.

Alan Jenkins
Bridgend
Kennyroberts
25/05/2012 06:33
I have the Colts league final table for the 1981-82 season Alan and Cardiff are not in it! Did they just play friendlies? I was a Salford fan in those days and I was at that first game in Cardiff. I have the programmes for all of Cardiff's home games that season. There may be some info on Colts in them, but I don't know when I will have time to dig them out and have a look mate?
AlMal
25/05/2012 10:20
Hi Kenny

Thanks for the message. I went to quite a few games during their 3 year and was also at the Salford game.

I've got all the programmes, and I have a full fixture list for the Colts team for that season 1981-82, but only a couple of results. I'll have to go through the programmes again (later today - Friday). I presume if they are not in the final table they must have dropped out part way through the season.

I'd appreciate a copy of the table if at all possible, a scan or photocopy would be fine.
AlMal
25/05/2012 20:16
Just started checking and I had the details of the Colts team incorrectly attributed to 1981-82 season when it was actually the 1983-84 season.
I don't need the table for 1981-82 but I do now need the Colts League table for 1983-84

Alan
Kennyroberts
26/05/2012 08:40
They only played 6 games in the Colts league in 1983-84 AlMal. results were Home Castleford L 6-82, Leeds L 0-62, Oldham L 6-48. Away Huddersfield L 4-54, Hunslet L 6-72, Wigan L 1-104!
AlMal
26/05/2012 09:46
Wow... some wicked scores. No wonder they didn't carry on. Looks like they gave Oldha a bit of a scare
I'm still interested in getting the league table for my records even though they wouldn't have been included. Can you help - photocopy, scan, or a link if it's on the web somewhere.
Thanks again for all your help, Alan
kevbrett
25/03/2013 22:04
hi can any body help me please, i am after the program from the last match v york in may 1984 ,thank you kev ,my contact -wbrettell@wbrettell.karoo.co.uk



Edited 1 time(s). Last edit at 2013:03:30:21:31:17 by kevbrett.
Sorry, only registered users may post in this forum.
More South Wales RL headlines