Worcester Match Report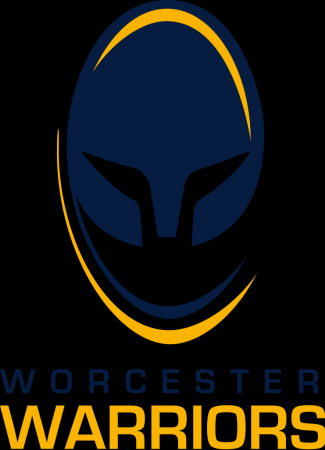 By JO'G
May 20 2019
I thought that when I brought a caravan in Evesham that Worcester away games would be wonderful. Then they got relegated, the return season was a Friday night game that I could not get to from London in time and when my wife asked me to work this Saturday after some staff illness I realised that it wasn't to be. I did insist on stopping at 3pm, went home and found a feed on Betfair. It did mean though I got to listen to the ref mike all the way through the game even if the screen was phone sized. There was a pretty strong wind; the home team won the toss and played against it first half, just as Sarries do at Allianz. The first exchanges involved a lot of kicking, but eventually Sarries held on to run with it for a few phases. Earl ran through and was stopped by Teo who laid all over him to give away a soft penalty for a 3 point lead.
More kicking and then from a home scrum on the 10 yard line and Figallo drops for a penalty. Listening to the ref conversation after the second scrum, it appears the assistant who gave it warned the Worcester 3 for pulling back and watching the replay again I see Juan falls into the gap. Still Weir puts this long into the wind and from the lineout and some scrappy pushing gets it back to Wier who delivers two long missed passes in the next two phases. Waller finds a hole from a Gray missed tickle and offloads to Fatialofa for an easy score. Its 7-3.
From the restart and clearance Sarries run some nice phases. Viunipola is deep at 10, but finds some holes and suddenly Tompkins is through after a Teo missed tackle. He slips the ball to Burger with Whitely in support and it seems a try is on, but a dropped pass lets Worcester off the hook. Sarries have a period of sustained phases and although they progress with some little breaks, the Worcester defence is really strong and nothing is on. Marchello chips over the top and collides with Adams when he collects the ball. Both are on the ground, but Adams tackles the follow up Sarries player whilst still down and another penalty for 7-6.
Worcester are playing better now and the Weir missed pass is causing all sorts of issues. Suddenly they in space and Stretts sticks out his arm for a stone cold yellow card. Probably should have been a penalty try as well, but Worcester are happy enough. Not for the first time in the match they give up 3 points and kick to the corner. There is hustle and bustle and a great tackle from Whitely just gets the number 8's foot in touch before he dots down. From the lineout, Sarries originally lose it, but get it back well before Bosch kicks up to halfway. Sarries do well and make some ground before a knock-on gives Worcester a scrum.
They win it well but a mix up and knock-on by Teo gives the ball up to a charging Tompkins who gathers and runs in unopposed. Sarries take the lead 7-13, but this only lasts a few more minutes, before a sloppy kickchase lets Adams and Pennell swap passes over on the wing vacated by Strettle. They coast past the forwards defending the channel and Weir makes the kick its 14-13 as Stretts returns. He makes up for his time off almost instantly as he jumps and collects the kickoff, rounds a couple of players and then is held on the ground by Teo (again). The penalty is kicked for 14-16. There are a few cut and thrusts before half time and Sarries go in just up. Teo is a candidate for the Albanese award at halftime.
Worcester press well at the start of the second half, before almost pinning Whitely at the back of a scrum on the 22. He gets the ball out and Sarries drive purposefully forward with a number of phases. We seem to be likely to score but the pass that puts Judge in under the posts is well forward. There is a period of kicking; Sarries seem to do better out of it and have decent field position when Hill drops a simple pass with Day in close presence and the man in front picks it up. A simple penalty to extend the lead to 14-19. This is in fact the difference between the teams. Sarries get a penalty and take the 3 points. Worcester kick for the corner and mess it up.
There is a long period of play with both sides dropping passes, picking up the fumbles and going back the other way. Worcester seem to do better out of it, as their two dropped passes go back and are picked up by a teammate. Eventually they work it to the line and Hill drops over for a great third score; its 21-19. Though as soon as Worcester are back in front they contrive to give away a silly penalty in the Sarries half for making no attempt to get out of a ruck. The referees patience is getting short with Worcester as its a bit harsh. The resulting lineout is on the 22 and after the push and shove is ineffective, Whitely runs with the ball and chips under the posts. Bosch is alive to it and wins the race although he bangs his leg on the post as he dots down. 21-26
Bosch gives away a silly penalty in the first few phases, loitering at the back of a ruck. The new ref is hot on this part of the game. Wier kicks to the corner, but the Worcester pack make a mess of the truck and trail, getting detached and a penalty for crossing. They work their way back downfield quite quickly, but there is a clear forward pass in the last move, before 'scoring'. Now it's Sarries turn to put some phases together and they work their way downfield until another breakdown offence gives Sarries a penalty for an 8 point lead and a final warning for the Worcester pack. With only 10 or so minutes to go the substitutes come on and three players get their first premiership start. Its the last points on the board for Sarries in the match.
Worcester make the most of the silly penalties that Sarries are giving away. The ref is pretty strict, but a number of the offences are stupid and could be avoided. Worcester have the ball and look to move the ball about, but Sarries defence is very good; but another penalty is conceded and Wier again kicks to the corner. I think he kicked about 6 or 7 penalties that could have been 3 points to the corner and none of them were converted. However there is some profit for Worcester as Earl comes in at the side in two consecutive lineout drives. He pays the price with a yellow card and Worcester decide to take a scrum instead of a 9th kick to the corner. Unfortunately for Sarries the scrum is very effective as the ball is moved wide to Adams who goes over for the fourth try and the bonus point. Evidently it was more important to him personally as he became Worcester's top try scorer
Weir slots the conversion to trail by 1 point and it's all suddenly quite tense as there is only 3 minutes to go. There is suddenly an incident. As Tompkins follows up a kick. The Worcester defenders block his path and line of vision until he is a few yards away the catcher jumps about 6 inches in the air. Tomlins is already committed and takes him out. The ref thinks its a penalty only, asks the TMO if he should review it again and doesn't. Lucky let off for Tompkins I think as that probably should have been a yellow card. Wier kicks the ball to touch.
It's at that precise point as the hooker is about to throw in the ball that my feed freezes, since its been running for exactly 2 hours. I try everything to get it back with no result and revert to BBC live scores to tell me Wier gets 3 points to win the match 31-29. So I can't tell you why although it was a penalty
Worcester Warriors: Pennell; Howe, Olivier, Te'o, Adams; Weir, Hougaard; Waller, Annett, Schonert, Bresler, Fatialofa, Hill, du Preez, van Velze (capt).
Replacements: Singleton, Black, Milasinovich, Kitchener, Lewis, Arr, Shillcock, Hearle.
Saracens: Gallagher; Strettle, Bosch, Tompkins, Lewington; Vunipola, Whiteley; Figallo, Gray, Judge, Isiekwe, Day, Clark (capt), Burger, Earl.
Replacements: Woolstencroft, Thompson-Stringer, Walker, Kpoku, Christie, Taylor, Griffiths, Segun.
View a Printer Friendly version of this Story.
Worcester Match Report
Discussion started by TheSaracens.com , 20/05/2019 13:25
TheSaracens.com
20/05/2019 13:25
What do you think? You can have your say by posting below.
If you do not already have an account
Click here to Register
.
Thanks to JO'G for ducking out to follow the match and write it up.
Edited 2 time(s). Last edit at 2019:05:27:14:52:12 by Darraghgirl.
Sara'sman
20/05/2019 14:37
An impressive summary from a poor feed/screen JO'G. The wind actually died around half time so we were the ones to benefit. I too thought Tompkins very fortunate; our discipline was poor with senior players setting a very poor example. Burger (twice) attempted to tap on a pass, on the second occasion conceding possession when a calmer head would have taken contact. At the end Wuss knocked on, we regained possession but poor control meant we couldn't play out the 30s left. Our feed to a weak scrum, quick Wuss push, penalty for retreating when a clean hook to the binned Earl's replacement at 8 (Burger?) would have won the game. Good lessons to many about game management.

What did others think of the experiment of Chipi at LH? He conceded three penalties (going to ground, early shove, standing up - all my side, seemed correct but far end) but grew into the game. His knee is still heavily strapped and he's a behemoth on the turn. He may be needed one side or t'other in the next couple of weeks.

With Walker, Judge and Sasagi leaving, 3 International TH's remaining, 2 of whom have injury issues I feel we're still a prop light despite todays welcome signing.
derbyshire fan
20/05/2019 15:42
thanks for the write up - we had the radio commentary, from Radio Worcester. It wasn't too 'anti Sarries' - but of course was seldom critical of anything done by Worcester, or where the ref perhaps was a little kind to them
SarrieSaint
21/05/2019 18:35
Excellent report JO'G. Hopefully you get to enjoy your caravan at next seasons away game.

I thought Whiteley had a very good game and his covering tackle on Van Velze was brilliant.

Sara'sman Christie was at 8. Tbh I don't blame him but I think perhaps one of the more experienced guys, Clark as captain maybe? should have told him that all he needed to do was focus on picking the ball up and getting it off the field not worry too much about holding his weight. As it was he was fully bound in when the Wuss shove came on and so was helpless to field the ball when Whiteley put it in.

Still an excellent performance from the team but the win would have been the cherry on the top.
Listening on ref link the touch judge informed the referee after the 3rd pen that the Wuss TH did not meet and bond correctly with Chippi. Once the ref changed sides on the put in Chippi had a far better and more successful game. Strange that eh!
TonyTaff
22/05/2019 17:40
Excellent report. Thanks.
Oh yes, and Te'o for the Albanese award! Sarries have two better England-qualified 12s than he
£721.05 (*) donated to the Saracens Foundation due to visits to the Sarries frontpage [
www.rugbynetwork.net
]
Please read and submit articles for publication.
(*) As at October 31, 2018.
Edited 1 time(s). Last edit at 2019:05:22:17:42:07 by TonyTaff.
Sorry, only registered users may post in this forum.