SARRIES LOOK TO ADD GLOS TO THEIR SEASON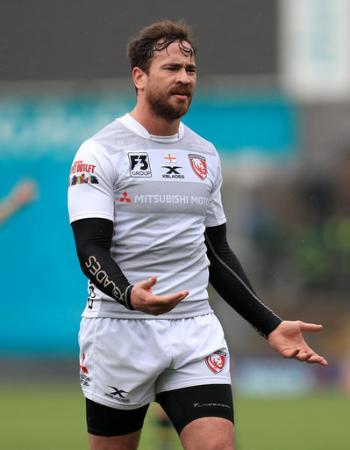 By Darraghgirl
May 22 2019
The season is brewing up nicely for the climax of the Gallagher Premiership and Saracens, reigning Champions and newly crowned Champions of Europe (sounds good doesn't it) will take on Gloucester Rugby on Saturday for the right to defend their domestic title at Twickenham.
We've been here before of course, most recently in 2017 when Saracens beat Clermont in Edinburgh and came so close to reaching HQ but for that phenomenal Henry Slade kick at Sandy Park. In 2017 the team were out on their feet. They had given everything to retain their European crown and the effort had taken its toll. Many players were carrying injuries and the semi-final was a step too far. This time things are a little different. There is an extra week between the European final and the Gallagher semis, a week which the first team squad could have off as Sarries had already secured a home draw. Quite rightly, the winners in Newcastle have been given time to celebrate (Alex Goode!) and recover. (And let's not forget Storm also won the A league title 2 days later so I don't suppose there were many of the squad who went to bed sober last week).
Mark McCall has assured us that apart from the 2 props, Mako & Titi, the rest of the squad should be fit for Saturday. The way Sarries played in Newcastle, no club team (and maybe no international team) in the world could have lived with them but that, as they say, is history and the outcome of the game on Saturday will be decided on the pitch, not on paper. Can Sarries raise themselves to that level again? It seems a big ask but I have no doubt they will give it their all. Sarries have a habit of playing to the level of their opponents – not flat-track bullies, but able to thrive in the rarified atmosphere of the very best. Gloucester will be no pushover. They earned the right to third place with a week to spare allowing Johan Ackermann the luxury of resting many of his key players in the final round of the Premiership where Gloucester came off just 2nd best in very entertaining game up at the AJ Bell, scoring 6 tries in defeat. They will come to Allianz with all guns blazing. Saracens won the encounter at Allianz 38-15 back in September while Gloucester won the return at Kingsholm in February, 30-24. The teams last met in the semi-final stage during the 2011/12 season back at Vicarage Road. Sarries were supposed to win comfortably but in the end it was a tense game with Sarries winning 12-10. It hasn't all been plain sailing for Sarries playing semi-finals at Allianz. Who can forget 2012/13 when Northampton came to Barnet and left with an unexpected 27-13 win. Since then Sarries have won their 3 home semi finals – against Quins in 13/14, Leicester in 15/16 and last year against Wasps 57-33. But let that game against Saints be a reminder that complacency is not acceptable.
This game has been marketed as the duel between the 2 fly halves – Owen Farrell, England's stand off and captain: reliable, cool in a crisis with a penchant for the shoulder charge versus Danny Cipriani, magician, playmaker and the possible answer to England's prayers if only Eddie Jones would give him the chance. They are very different characters, Faz hewn out of northern granite and as tough as they come, Cips the flawed genius who can't quite stop himself from getting into trouble. This game is seen as his last chance to weasel his way into the world cup squad. Personally I think he should be there – he has that touch of magic which can sometimes turn a game, but can sometimes cost his team victory as well.
But Gloucester are no one trick pony. "36" (Billy Twelvetrees) has had an excellent season and his reliability with the kicking tee has taken much of the pressure off Cips. The backs are dangerous with the likes of Charlie Sharples, Ollie Thorley and a revitalised Matt Banahan waiting in the wings. The Gloucester pack are no push-overs, featuring Jaco Kriel, Jake Polledri, Ruan Ackermann, Ben Morgan, and Ed Slater with a settled front row of Hohneck, Marais and Balmain. Apparently Slater and Thorley are both injury doubts and will need to pass a fitness test on Thursday to be in consideration. If they don't make it, Gloucester will probably field a line-up something like this:
Woodward, Sharples, Twelvetrees, Atkinson, Purdy, Cipriani, Heinz; Hohneck, Marais, Balmain, Ludlow, Mostert, Ackerman, Kriel, Morgan
I assume that Sarries will probably field the team that started the second half at St James' Park. The only debate is probably if Mike Rhodes is fit but to be honest, I think he's going to struggle to make the team anyway (who'd have thought we'd be saying that). So most likely:-
Goode, Williams, Lozowski, Barritt, Maitland, Spencer, Farrell; Barrington, George, Koch, Skelton, Kruis, Itoje, Wray, Billy Vunipola. I hope Burger and Stretts are on the bench and get the chance for one last hurrah at Allianz.
There is no lack of confidence on Shedweb – the Gloucester faithful are not just coming for the ride, they fully expect to go all the way. It will be up to Saracens to stop them. If Sarries put in half the performance they did against Leinster it should be enough but in a knock-out game, reputations count for nothing.
Luke Pearce has the whistle assisted by Karl Dickson and Paul Dix – could be a lot worse! Saracens are hot favourites. There was a time they would find such a thing a heavy burden to carry but these days they seem content with such things. Sarries should win but it's a funny game!
View a Printer Friendly version of this Story.
SARRIES LOOK TO ADD GLOS TO THEIR SEASON
Discussion started by TheSaracens.com , 22/05/2019 12:27
TheSaracens.com
22/05/2019 12:27
What do you think? You can have your say by posting below.
If you do not already have an account
Click here to Register
.
Edited 1 time(s). Last edit at 2019:05:30:10:58:19 by Darraghgirl.
Sara'sman
22/05/2019 12:56
Welcome back DG - another enjoyable read (apart from our captain's name!) though I'd take the more consistent Ford to Japan, with AG providing cover at 10/15 of course!

The bench will be interesting with cover in the forwards unusually up for grabs - Chipi or HT-S at 17 (RA-H injured?), Tolofua or Gray or Woolstencroft at 16, Judge or Chipi at 18, Isiekwe/Rhodes/Burger/Earl 19/20; Wiggy, Tompkins and Strettle?

An excellent set of officials - lets hope we're good enough to join Mr Barnes at Twickenham next week.
Darraghgirl
22/05/2019 13:36
oops! spelling mistakes corrected!
BramleyRoad
23/05/2019 10:08
Nice article. Thanks.
My abiding memory of the semi at Exeter, apart from the fact that the boys looked like they were still on the lash after the European win, was the daft penalty that someone (cannot recall who, my brain has blotted out the painful memory) needlessly gave away that led to the epic Slade kick to touch for their winning try.
Probably connected to the aforementioned lash.
Am confident the former lesson has been learned, hopefully we won't see too many of the second variety on Saturday.
COYS!!!!

Supporting Saracens for 52 years
Great preview as usual DG.

Yup - Cippers is a key man in this game. We know his dangers from last year with Pests. He helped them score 5 tries against our 6, and had they not given Owen 15 points in penalty goals then a 42-33 score would have been a bit more "squeaky-bum".

Wars begin when you will, but they do not end when you please - Niccolo Machiavelli
Ken I L Worth
23/05/2019 12:48
Going to be a big step for our Gloucester lads and Sarries are huge favourites based on the Newkassel performance which was at test level in its intesity.

We are proud to get this far and have a crack at it. Nothing lost, we'll be turning up and not just to make up the numbers. You missed Grobblar and Mostert in the second row in your report...the same Mostert that spoilt most of the England lineout ball in the summer.

Have a great day all.
SarrieSaint
23/05/2019 16:02
The thing that stuck with me about that Semi-final was Rowe dejectedly walking down from the stands/his seat with a minute to go and looking totally dejected and accepting the commiserations of the crowd. A minute later Slade had kicked to the corner, Chiefs had mauled the try and that was all she wrote ... how quickly fortunes can change.
Watched Glaws on the TV a lot this year. I'm really surprised that 36 didn't make the team of the season. In my opinion he has been overall better than Cipriani who blows too hot and cold for my liking.

His kicking has also been good under pressure
Ken I L Worth
28/05/2019 09:04
All thanks for the welcome and the humility in victory by many I spoke to during the 'after party' very happy with my first visit to AzP very well organised and not what I was expecting at all.
-great weather and turnout from the travelling shed
-awesome performance from Sarries, just forced us to keep making errors, another year together for this side hopefully will be closer next time
-transport was easier than I expected 20 minutes on the tube from Euston
-couldn't spot any real ale at AzP (big negative...lol) but in that heat anything cold was good
-good to get on the pitch at the end...it really is a poor cheap surface and should be banned at the premiership level...
-hate the canned music and 'faux' atmosphere
-loved your live music around the place from drummers, impromptu band and the small stage

All in all a great day out, as we slowly drank the bars dry as the Chiefs game progressed.


Good luck for the final, but don't think luck will count, the Sarries team at the moment are on another level at this stage of the season. See you all next year.
Quote:

SarrieSaint
The thing that stuck with me about that Semi-final was Rowe dejectedly walking down from the stands/his seat with a minute to go and looking totally dejected and accepting the commiserations of the crowd. A minute later Slade had kicked to the corner, Chiefs had mauled the try and that was all she wrote ... how quickly fortunes can change.
For me it was the BT Sport commentary before, during, and after Ellery's rather good try (which is often forgotten given the result)
One moment Exe were the all conquering heroes on their home turf - then it was Sarries who you just couldn't keep down - and finally it was Chiefs who you, err, just couldn't bet against.
Sorry, only registered users may post in this forum.