THE ADVENTURES OF PHILEAS BARDELL: PART 1 - PARIS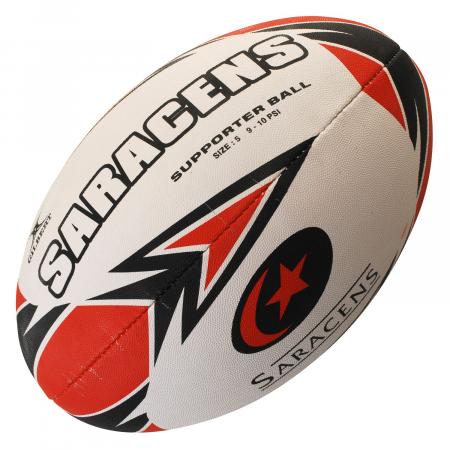 By The Bard
July 25 2019
Having thoroughly enjoyed quite a few trips to France watching Sarries over the past few years, I decided it might be worth going across to see some French league games.
Two seasons ago the planets appeared to align perfectly as Stade Francais were at home to Clermont the same weekend as Racing were playing Toulon (with Ashy onboard) at the recently opened U-Arena.
The Stade Jean-Bouin is looks like a miniature version of the Beijing Birds-nest stadium, and is a pretty well equipped 20,000 stadium in the South West corner of Paris adjacent to the Parc des Princes where PSG play, and close also to the Roland Garros tennis courts.
With Clermont in town the atmosphere was top-drawer, although after a close first half Clermont fell apart and ended up shipping 50 points to the delight of the noisy home crowd. On that form you wondered why Stade weren't pushing for a place at the top of the table. The carnival atmosphere inside the ground was something I'd not experienced at an English game, although the fine weather and scoreline clearly helped!
The U-Arena is a completely different kettle of fish. It looks anything but a sports stadium from the outside, and there isn't really much going on outside. I guess it's in the Paris equivalent of Canary Wharf, all very new and perhaps lacking in character.
Inside I bumped into Census (not difficult these days!) although embarrassingly failed to recognise him. Loads of bars, food and shop outlets everywhere. It looks incredible when you see it on TV, and it really is. Full use is made of the giant screen and lighting in the pre-match build up, I simply can't wait until we play there. Ashy played really well and looked by far the biggest threat in the star-studded Toulon backline. But you could see they were a team in decline lacking cohesion and a set-piece and on the day Racing won reasonably comfortably.
A wonderful weekend which even a French rail strike failed to dampen, so I decided it was a must to repeat it again last season.
I decided to forego a trip to Bristol and return to Paris in April to see Stade play Agen, whilst Racing were at home to Montpellier.
The Stade game was on a bitterly cold Saturday evening, and after a day of disturbances in Paris the crowd was pretty sparse. I don't understand how two ladies can cause so much trouble. Gilly and Joan have a lot to answer for!
After a fairly even 25 minutes the ref stopped the play and spent ages with the TMO looking at an incident no-one else had noticed. The outcome was a red card for the ball-carrying Stade player whose elbow made contact high on an Agen player as he was being tackled. Cue outrage from the Stade players and fans which reached fever pitch midway through the second half as the TMO spotted a similar offence with an inevitable second red!
And if that wasn't enough, moments later two Stade players had a sickening head-on-head collison as they went for a high ball. After 10 minutes they were both stretchered off. Under our rules they would have played the last 20 with only 11 players, but being France they could be replaced with rolling subs. Despite the massive numbers advantage, Agen were so utterly incompetent they failed to take advantage and only secured a losing bonus point with a try when time was up (to even more boos from the home crowd!). I really don't think they strung three consecutive passes together all evening.
Back to U-Arena the next day for a much higher quality game. It probably helped being a lot warmer inside, one thing I have found there is that you get pretty thirsty and due to the bizarre French security laws getting bottles of soft drinks inside is a problem.
It was a typical Racing performance, brilliant in patches which are usually undone with acts of carelessness that keep the opposition in the game. Montpellier had been coming into a bit of form after a poor season and looked like snatching it at the death, but then came a twist of the new French rolling sub rules.
With 5 minutes to go Racing are camped on the Montpellier line, earning penalties but lacking the heft to get over. So they send back on their 'scrummaging' front row en bloc and summarily shunt Montpellier over the line for a match winning score. These different rules must make it hard for them to compete in Europe as the conditioning of the forwards in particular must be completely different.
After the game fans were allowed on a section of the pitch behind the posts at the end away from the screen, and I was rather surprised how different it was to Allianz Park. The 'grass' is a lot shorter and the pitch felt springier.
I'd certainly do it all again, it's a totally different experience to English games and it does make you realise just how good we are. If Stade are at home in the Challenge Cup the same weekend we play Racing they are definitely worth a visit.
View a Printer Friendly version of this Story.
THE FRENCH ADVENTURES OF PHILEAS BARDELL: PART 1 - PARIS
Discussion started by TheSaracens.com , 25/07/2019 13:10
TheSaracens.com
25/07/2019 13:10
Thanks to our latest correspondent Steve "The Bard" for Part 1 of his French Travels. Part 2 will follow in a few days - meanwhile the site lives a bit longer!



Edited 2 time(s). Last edit at 2019:08:15:09:17:41 by Darraghgirl.
TonyTaff
26/07/2019 00:10
Nice one Steve. Yes, the atmosphere is completely different. The year that we played Colomiers away, Toulouse were at home, to Edinburgh - I took the future Mrs Taff mk2 to both. The food stalls vastly exceeded the quality available in the UK, the locals were welcoming, and the noise from Toulouse fans was brilliant.
£721.05 (*) donated to the Saracens Foundation due to visits to the Sarries frontpage [
www.rugbynetwork.net
]
Please read and submit articles for publication. (*) As at October 31, 2018.
BramleyRoad
07/08/2019 14:47
Cheers for that. Vive le rugby et vive La France!

Supporting Saracens for 52 years
Sorry, only registered users may post in this forum.