THE FRENCH ADVENTURES OF PHILEAS BARDELL: PART 2 - BORDEAUX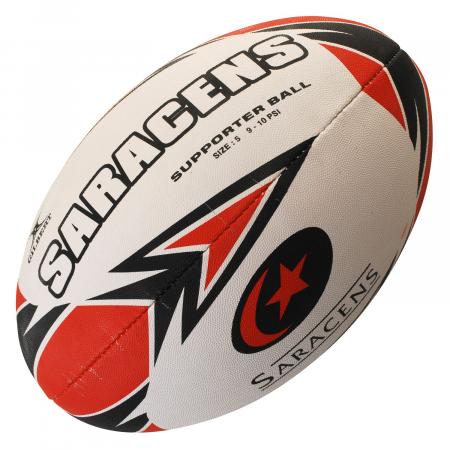 By TheSaracens.com
July 31 2019
I have a colleague at work form Bordeaux and she is constantly telling me how nice it is, so I sacrificed our end of season game at Worcester to watch Bordeaux play Toulouse. Unfortunately the weather didn't play ball, and yet again Gilly and Joan were providing the Police with plenty of overtime. The city is indeed really nice and well worth a visit.
The Stade Chaban-Delmas is in the middle of a residential area and not the easiest place to get to as the trams get rather full! Just before the start there was an enormous thunderclap and I was beginning to think I was in for a soaking in my seat just away from the cover of the roof. The ground itself is a bit of a tip, perhaps slightly better than the old Racing stadium but it hasn't seen a paintbrush in many a year.
Nevertheless, there was a near-capacity crowd making lots of noise with competing bands at each end. What followed was bizarre. After a bright start Bordeaux scored, but Toulouse soon equalised though their version of Will Skelton (Tekori) and you felt they would accelerate away and win.
They simply went to sleep and to the astonishment and delight of the crowd Bordeaux ran in 5 tries to take a 36-7 half-time lead. Surely game over already?
Toulouse were sent out 5 minutes early at halftime to reflect on their efforts, minus 3 of their 'star' names. An early score from them didn't seem to be of much importance. Crucially Bordeaux then stopped playing and Thomas Ramos in particular cut them to shreds as they run in 5 unanswered tries of their own to take the lead. Having done literally nothing in the second half Bordeaux finally stirred in the last couple of minutes, won a penalty and stuck it in the corner for a 5m lineout. With
the crowd at fever pitch the throw sadly failed to find its mark and Toulouse won with apparently the biggest comeback in French league history. According to the press the biggest deficit overturned before that was only 19 points!
Oddly the home crowd didn't seem to mind and there was a long goodbye to Baptiste Serin who is off to Toulon. The band played on and I escaped without getting wet!
One thing to beware with French games is that they don't tend to fix times and dates until 3 weeks before hand, and you can find yourself playing at 9pm on a Sunday night! Tickets don't go on sale very early either, so if you can spare the time it is best to go for a Friday to Monday trip to make sure you see the game
View a Printer Friendly version of this Story.
THE FRENCH ADVENTURES OF PHILEAS BARDELL: PART 2 - BORDEAUX
Discussion started by TheSaracens.com , 31/07/2019 17:16
TheSaracens.com
31/07/2019 17:16
Thanks again Steve - good read



Edited 2 time(s). Last edit at 2019:08:25:18:20:08 by Darraghgirl.
Sara'sman
31/07/2019 18:22
We seem to be directly opposed to all other clubs - very quiet on the main threads but with a rich collection of articles keeping us alive. Thanks for this interesting and informative post Steve, another enjoyable read. Gilly and Joan again raised a smile - definitely a highlight!
derbyshire fan
01/08/2019 08:22
Thank you - what a bizarre end of season game!
TonyTaff
01/08/2019 16:43
Splendid prose, Steve. Thanks
£721.05 (*) donated to the Saracens Foundation due to visits to the Sarries frontpage [
www.rugbynetwork.net
]
Please read and submit articles for publication. (*) As at October 31, 2018.
Squawker2
08/08/2019 09:30
Only 19 points caught up? Perhaps it's not getting any cricket run-chase practice?

-----------------------------------------------------

Stuart Barnes is a Cock Womble
Sorry, only registered users may post in this forum.