CHANGE OF CLIMATE IN COV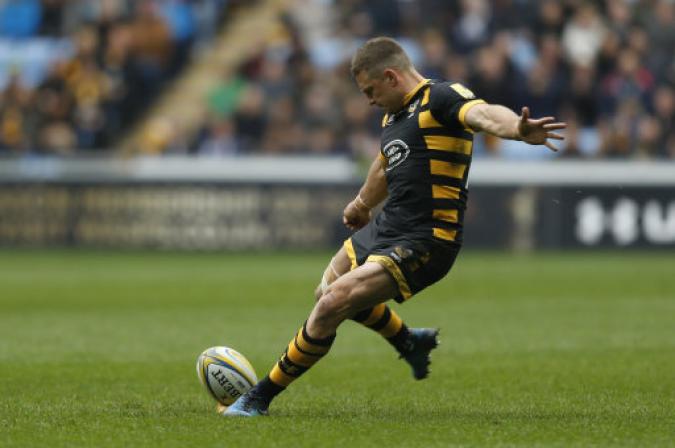 By Sara'sman
September 19 2019
A flood often follows a drought and so it is in rugby this year when, after the longest Premiership break of the professional era, we are about to be overwhelmed not just with the murky waters of the Premiership Cup but also the powerful force of daily games in Japan. Just a week after we were treated to a calming shower or two in the form of the 7s we will see our depleted side return to the Midlands to again play their defeated opponents from that final, this time in the first proper match of the season. The long dry spell is nearly over.
It is close to 50 years now since I played my last shorter format game in the Oxford 7s for my school. I have two abiding memories other than the lung busting pain and exhaustion of the format. The first is that there is no substitute for pace - at that time I was a pretty quick 7.5 and I recall lining up an opponent, "using the touch line as my friend", forcing him outside into a ... patch of thin air as he rounded me with ease (a la Crossdale). Minutes later I wasn't going to let him do that again. Never again. And nor did he manage it once - twice more he left me flummoxed to complete his hat trick, much to my disgust!

The second memory is from the following year when we made the final. In a close game, nearing its conclusion and with us 2 points down, I kicked through a perfect grubber only to be hacked down seconds later with the try line awaiting me. As I bleated about the foul I was passed by our Scrum Half, a friend to this day and (at that time) a future Saracens star, who took "my" glory as backs love to do. Like all aging former players, my skills and reading of the game grow with every passing year of reflection!

As with Surbiton Sarries (why the plural?) I can't get too excited by 7s but managed to record last weeks games and watch all of ours together with a few minutes of others. Wasps' power and pace were impressive, our defence, fitness, skill, error count, desire and coaching astonishing. It was difficult not to marvel at the standard of these academy players, the youngest of whom was only a few months older (and a damn site fitter) than I all those years ago. Even with only seven players on the pitch, Sarries' trademark XVs pressing game was there in all its glory, bringing familiar rwards.

With four young back-rowers on display (an area where I feel we're short on experience this year) I kept a keen eye on our potential back-ups. Despite ages ranging from 18-20, they excelled with their game awareness, comfort with decision making, fitness and attitude. The physical punishment that bodies take in 15s, particularly Open Sides, discourages me from feeling that we will see any of this quartet playing many consecutive games in this seasons Premiership, but all four look hugely promising, ready to plug the inevitable gaps that will occur as the season develops and hopefully to go on to a bright future in our game once they have added the bulk to withstand impacts.

There were two aspects of the 7s officiating that I feel would benefit the 15s game. Firstly there is no holding on to the ball or any other tactic to delay the taking of a penalty. Zero. Any such tactic receives a card and the game is better for it. More importantly, though I appreciate that fewer players on the pitch makes a huge difference, the "hits" that any jackler is expected to take are vastly reduced by the attacker having to place and release the ball immediately. Not easy to replicate in XVs if we wish to see attacks flow, but something must be done if we are reduce injuries.

On to this weeks more important matter - another test of our depth against Wasps. Many sides are playing no friendlies this season, using the Cup to get players up to speed for the Premiership, though with only 2 Pests in Japan, compared to Sarries' 15+1, depth of resources are very different. I read a post on the Wasps site suggesting that they would play their First XV at home, a broader squad away, getting all players "up to speed". I suspect this will be the general pattern behind many clubs' policy this season, though no hard and fast rule especially for those missing large numbers.

I'm hoping that Robson is fully recovered from his cruel injury, in which case we could see the Ricoh turf graced by both of the Scrum Halves who should be in Japan - gaining match fitness just in case! Hopefully Wasps will also see a long awaited return of the exceptional Gopperth at some stage. With more than a little help of their board they may play a side vaguely resembling:
Miller; Watson, de Jongh, Le Bourgeois, Kibirige; Umaga, Robson
West, Taylor, Brookes, Matthews, Gaskell; Shields, Young, Vailanu.
Cruse, Zhvania, Alo, Rowlands, T Willis; Vellacott, Gopperth, James.

What of us? I doubt that the likes of Brad will get a run out until week 3 and with Goode, Rhodes and Malins injured, Wigglesworth coaching, Mark will once again need to be very canny in the use of his resources over the next four weeks. Available, with a greater depth of experience in our backs than forwards, I think are:

Back 3 - Goode, Gallagher, Lewington, Segun, Crossdale, Obatoyinbo
Centre - Barritt, Lozowski, Tompkins, Hakalo, Morris, Watson, Hallett
Fly Half – Willemse, Malins, Vunipola
Scrum Half - Spencer, Wigglesworth, Day, Whiteley

Loose Head - Barrington, Adams-Hale, Crean
Hooker – Gray?, Woolstencroft, Spurling, Dan
Tight Head - Ibuanopke, Wainwright, Beaton, Sharink
Lock - Isiekwe, Skelton, Kpoku, Kpoku, Hunter-Hill, Boon
Back Row - Rhodes, Wray, Earl, Clark, Reffell, Christie, Munday Benson

In addition to looking forward to seeing our youngsters stepping up, I'm curious to see how we protect our key players for the Premiership yet get them all match fit. Ideally, I think, it would be better to be playing H,A,H,A but we are where we are! There will be a fair amount of rotation in the next month, perhaps with the fourth week off for the remaining big guns so I'll go with us taking the following up the M1:

Gallagher; Segun, Lozowski, Tompkins, Lewington; Willemse, Spencer;
Barrington, Gray, Ibuanopke; Skelton, Kpoku; Isiekwe, Clark, Earl;
Woolstencroft, Adams-Hale, Wainwright, Hunter-Hill, Reffell; Day, Vunipola, Morris.

Wasps will sense a change of climate with our World Cup absentees making them strong favourites, especially with our front row decimated. Hopefully our academy lads will once again step up and show why they're the envy of the rest of the Premiership. Anything better than 4-0 points win to Wasps will be a a result to celebrate in my book.
Last 6 years of t'Cup
2013/14 Wasps LLWL -- Saracens WWWL L-
2014/15 Wasps LWLL -- Saracens WWWW WW Winners
2015 not played
2016/17 Wasps LWLL -- Saracens LWWW L-
2017/18 Wasps LWLW -- Saracens LLWL --
2018/19 Wasps LLLL -- Saracens WDWW WL Finalists

Last 6 Premiership Meetings (& points)
20013/14 Wasps 20 – 32 Saracens W 0-5
20014/15 Wasps 17 – 26 Saracens W 0-4
20015/16 Wasps 16 – 26 Saracens W 0-4
20016/17 Wasps 35 – 15 Saracens L 5-0
20017/18 Wasps 15 – 38 Saracens W 0-5
20018/19 Wasps 14 – 31 Saracens W 0-4
View a Printer Friendly version of this Story.
CHANGE OF CLIMATE IN COV
Discussion started by TheSaracens.com , 19/09/2019 14:06
TheSaracens.com
19/09/2019 14:06
Many thanks to Sara'sman for kicking off the new season of previews with 2 in 1!
A nice review of the 7's tournament last week plus a preview of this week's opener against pests

Now would anyone like to do a match report ????????



Edited 2 time(s). Last edit at 2019:10:02:21:57:09 by Darraghgirl.
SarrieSaint
19/09/2019 15:38
Excellent preview S.

Like you I expect Wasps to go pretty close to full bore. They're missing very few to Internationals but a combination of disruption through injuries last season and high player churn this season will probably mean they want to get the XV team as familiar with each other as quick as possible in proper game conditions.

Also agree we'll likely see a far from full strength XV even given the Internationals missing but that is by no means a bad thing. Powell and the players did an excellent job on the 7s and I understand that he will be leading the coaching for the PC games too. On that basis I'd be happy to see a large number of the successful 7s team given a run-out along with any more senior players the coaches feel need game time.

It's going to be a fascinating season for sure and I can't wait for it to start properly. This is likely to be a very tough first game for the Sarries team but steel needs to be tempered in fire!!
myleftboot
19/09/2019 17:20
With his versatility, can see Lozowski putting in some graft. Him staying fit may prove crucial til the 'eavy mob return
TonyTaff
20/09/2019 12:27
Thanks to both author and transatlantic publisher!
£721.05 (*) donated to the Saracens Foundation due to visits to the Sarries frontpage [
www.rugbynetwork.net
]
Please read and submit articles for publication.
(*) As at October 31, 2018.
Darraghgirl
20/09/2019 13:28
Quote:

TonyTaff
Thanks to both author and transatlantic publisher!
Now safely back home
Sorry, only registered users may post in this forum.