LETS GET BACK TO THE RUGBY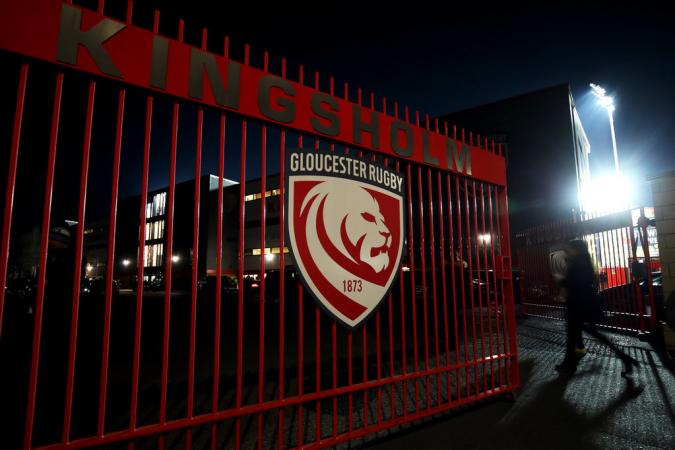 By TheSaracens.com
November 7 2019
It hasn't been the best week for our club or our fans. But on Saturday we play a game of rugby against Gloucester. Kingsholm is not the most comfortable place for away supporters and this Saturday anyone not expecting a hostile reception has been living on the moon. I admire and respect any Sarries' fans who are making the trip, you all deserve a medal. Apparently demand for tickets is very high! At least we're doing some good for rugby then – or maybe some of them thought they were booking tickets for the forthcoming Westlife Concert!
Saturday will be difficult for all concerned, not least the team who have to go out on the pitch as proud Saracens and play. We have no idea what is going through the heads of our players, and what impact that might have on their performance. What are we playing for? Are we playing for our Premiership lives? It must be very difficult. Where are the loyalties? One would hope to the club, as after all any overspend on the salary cap has directly benefitted the players. But if push comes to shove will they jump? Or will they stay? The squad have been joined by the returnees from Japan, and whilst no one expects them to play on Saturday, they are still dealing with their own demons after losing to the Boks, and having to face this as well will be a tough ask. The Saracens philosophy will be sorely tested over the coming days and weeks. "Together Saracens". We might just find out what that means.
For what it's worth, Gloucester have had a good start to the season and sit in 3rd with 10 points after 2 good wins in the first 2 rounds (away to Sale & home to Wasps) before unexpectedly losing at Welford Road last weekend. The game could prove costly in injuries with both Danny Cipriani and Ed Slater leaving the field early. I understand Danny-boy is likely to be fit but Slater is out with a broken foot. On paper the Gloucester side is a strong one. They haven't lost many players to the World Cup: Willi Heinz (the sole English representative) is still injured, Chris Harris (Scotland) is back as are the 2 Italians Jake Polledri and Calum Braley. The South African Franco Mostert is presumably still celebrating. Gloucester have not done much transfer business this year but signed scrum half Joe Simpson (who scored twice on home debut against his old club Wasps) and prop Jamal Ford-Robinson from Saints. They join established stars such as Matt Banahan (who has thrived at Gloucester), Billy Twelvetrees, Ollie Thorley, Josh Hohneck, Fraser Balmain, Ruan Ackerman and Ben Morgan.
Gloucester will probably go with a similar team to last week:-
Marshall, Banahan, Twelvetrees, Atkinson, Thorley, Cipriani, Simpson, Hohneck, Marais, Balmain, Clarke, Grobler, Ackermann, Kriel, Morgan.
As for Saracens: well as we noted last week, salary cap issues or not, the cupboard is bare. Whatever they say about us, Saracens ended up with 17 top internationals in Japan. A huge burden for any club to bear. Winning 2 out of 3 games so far is a pretty decent achievement by our 2nd and 3rd choice team. But looking at that Gloucester team, I think we'll do well to get a losing bonus point. Kingsholm has not been a happy hunting ground for Sarries in recent seasons and there isn't much hope for things to change.
So what team will Mark McCall select? I'm assuming our returning internationals will have the week off with the possible exception of Jack Singleton who must be itching for some game time. (But what a statement if say Owen Farrell wanted to play!) Given our predicament though we need every point we can get so the team has to be as strong as possible. I really hope Brad is back and maybe Mike Rhodes? I doubt that Williamse will have sobered up yet and if Vincent has any sense he is on a binge to match anything Goodey can do! Carre is a tempting possibility. He didn't get that much game time in Japan and was on the bench for the bronze medal match. So fingers crossed we might see something like:
Gallagher, Maitland, Taylor, Barritt, Segun, Vunipola, Wigglesworth; Barrington, Singleton, Lamositele, Isiekwe, Skelton, Rhodes, Earl, Wray.
Rumour has it that The Shed is printing money to shower on our "superstars" – only they won't be there! Therein lies the rub. The very guys who have, apparently, caused our transgression, have been sweating their hearts out in Japan for their country. If we are lucky they will play 7 Premiership Games for us this season. You could be forgiven for wondering why we bother! Whatever the rights and wrongs of this week's decision, that is why so many Saracens' supporters feel a sense of injustice.
The officials have had a swap round from last week with Craig Maxwell-Keys in the middle this week and Adam Leal running the line.
Good luck to all the guys and gals heading west this weekend. You'll need it.
View a Printer Friendly version of this Story.
LETS GET BACK TO THE RUGBY
Discussion started by TheSaracens.com , 07/11/2019 09:52
TheSaracens.com
07/11/2019 09:52
An good luck with the report Jeremy

Please only post on this thread if you want to comment on our upcoming game with Glos!
There are plenty of other threads where you can express your views on the salary cap



Edited 3 time(s). Last edit at 2019:11:18:17:26:24 by Darraghgirl.
TonyTaff
07/11/2019 16:12
Thanks for the preview.
£721.05 (*) donated to the Saracens Foundation due to visits to the Sarries frontpage [
www.rugbynetwork.net
]
Please read and submit articles for publication. (*) As at October 31, 2018.
Maitland will be busy on both wings, perhaps Segun will help out
Agree I don't know how the lads will be affected and not just those playing
The coaches must also be pretty disheartened
Darraghgirl
07/11/2019 17:43
Quote:

TV
Maitland will be busy on both wings, perhaps Segun will help out
Agree I don't know how the lads will be affected and not just those playing
The coaches must also be pretty disheartened
oops! well spotted, yes I intended to have Segun on one side!
St. Andy
08/11/2019 05:54
Well done for doing a preview, try not to take Saturday too seriously, enjoy the game and the banter.
BTW, I donít know if you meant it or not but the bit about 17 top internationals being away in Japan and the 2nd and 3rd team winning 2 out of 3 is absolute comedy gold.
Sorry, only registered users may post in this forum.