CAPS AND BERETS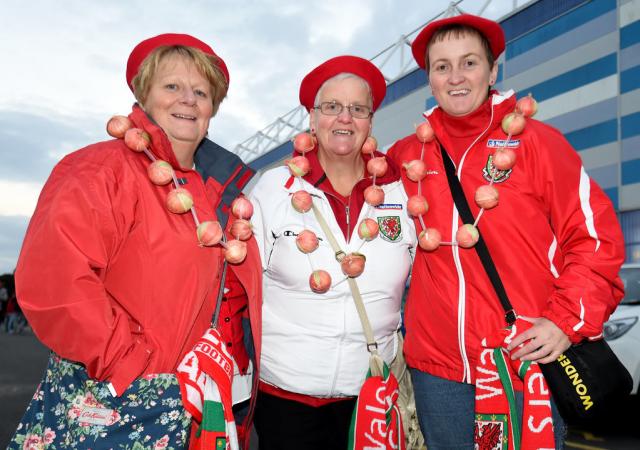 By TheSaracens.com
November 18 2019
So we journeyed to the land where they have no caps. Although this is not strictly true because everyone knows that the French wear berets, which are sort of peak-less caps,.... and carry onions on their bicycles. And when the Gilet Jaunes are in town the gendarmes wear Kepis which are French caps - but they don't have caps in France if you follow me.
"Bonjour" they said."alors! Vot is ziz about, how you say, la casquette celerie? En France we wear the caps we do not eat them. And anyway we do not like the celerie. Sacre bleu, We think you should be like us" they say. "Jouet! Who cares what you pay! C'est la vie. Let's have some more wine. And anyway why do you want to leave from Europe? You English ! Vous etes folies ou quoi?"

What they do have in France are cepes which are mushrooms. Mushrooms are of course a sort of cap. A fungal cap! Sounds nasty. Don't think we want to go with that ! They also have a cap that sticks out into the sea! So I guess exceeding that one would result in extreme sogginess. Quel horreur! But at the end of the day I discover they do have a French cap but it's nothing to do with rugby! Shall we leave it at that ? So we went to the George V and drank cocktails all afternoon. La vie en rose! We'll always have Paris! And onions.

La defense- the defense. Is there one? Non! Nigel has confirmed we are guilty as charged. There is no defense but La Defense. We need to put our thinking caps on because here we have caps (we think) but in France they don't. Only berets. And onions and mushrooms. And caps that have nothing to do with rugby.

La defense of our European title began today at Racing's brand spanking new stadium in Nanterre. Mark McCall took the decision not to bring his England internationals back yet. Indeed Billy has gone to Colombia to find himself! There were however starts in the front row for 2 of our new guys Jack Singleton and Rhys Carre with World Cup winners Vincent Koch (is he sober yet!) and Damien Willemse on the bench. Otherwise it was largely the team which has acquitted itself so well on the pitch these past 4 weeks and as Smally said, the guys have earned the chance to come up against Europe's best. As one of the French papers put it "Un champion sans ses stars"

La Defense Arena is amazing. What a venue! Although half of me expected Bruce Springsteen to appear rather than 2 rugby teams. What a baptism into European competition for our young guys. Part of me sympathised, part of me thought "wow" what an opportunity, what a way to find out what this euro stuff is all about.

Racing have had a tricky start to the Top 14, finding themselves in 10th spot with 3 wins from 9 in a rather odd looking table, doubtless influenced by World Cup absentees. They have suspended Leone Nakarawa for spending too long in Fiji but the team still contains superstars like Juan Imhoff, Camille Chat, Virimi Vakatowa,, Finn Russell, Teddy Thomas & Maxime MachEnaud.....well there's a few Euros worth just in that lot. But in France they have no caps (only berets and onions).

There was a game of rugby, of course there was. The capped versus the uncapped, and today it showed. Racing brought all their power and might while Sarries came with hope and inexperience. There was only ever going to be one outcome

Racing started strongly. An unusual miss by Machenaud was followed shortly by a successful kick. After 10 minutes Sarries were inCAPable of winning their own lineout, something which became a bit of a theme, and Vakatawa CAPitalised for Racing's first try. 10-0 and only 10 minutes gone. This could be a CAPitulation. 2 more line outs lost but from one Carre gathered and set off into Racing's 22. Loz and Earl combined to let Gallagher esCAPe down the wing but Racing turned it over. One good point though, the scrum looked solid. Segun broke but Racing were more than CAPable of stopping him and soon added 3 more points from Machenaud's boot. Finally some joy for the visitors when Spencer's CAPacious boot landed a long penalty to open the score. 13-3

Racing came straight back though when Finn Russell wiggled and Teddy Taylor CAPitalised in the corner surviving Loz's tackle and a recap between Mr Brace and the TMO. Machenaud missed the extras but Racing were CAPering towards victory already. The ship could have CAPsized but Racing failed to CAPitalise on another opportunity then kicked the ball dead. This enCAPsulated Racing as half-time approached and they wasted a CAPful of chances.

So over our halftime CAPPA tea, several things were inesCAPable. You have to win your own line out. You can't miss this many tackles. Racing are a bl**dy good team.

Koch replaced Titi for part deux and was ominously down within 2 minutes. He stayed on the pitch with his ankle heavily bandaged. Lady Luck can be CAPricious. Finally some decent possession. But Racing were not about to CAPitulate. A couple of penalties bravely went to the corner but Sarries did not have the CAPacity to get the ball over the line.

Finally a Russell knock-on and the ball came to Tompkins who broke free and offloaded to Loz for a Sarries try converted by Spenno. 18-10. Within touching distance. Could the great esCAPe still happen? Within minutes the CAPful of joy was spilt by a CAPtivating run from Finn Russell who danced through the Sarries defence and scored. A moment of magic. Machenaud landed the extras and at 25-10 Sarries were down on their kneeCAPs with only the try bonus to defend. Willemse replaced Gallagher and Taylor replaced Vunipola. Kpoku was already on for Hunter Hill. Whitely replaced Spenno.

Another break from Thomas was hauled down. Lovely Racing hands. They were after the bonus point and put a kickable penalty in the corner. For once Kpoku nicked the line out but Racing once again esCAPed with the ball. Another line out and this time the maul was unstoppable with the CAPtivating Wenceslas Lauret at the bottom, his blue skullCAP to the fore. Replacement 9 Iribawen hit the post so the score stayed at 30-10.

15 minutes left. Playing for pride only and the avoidance of total CAPitulation. The rest of the subs came on with Crean earning a first CAP in Paris. It could all have gone CAPut. CAPtain Wray, on his 50th European appearance rallied his troops. HandiCAPped by an injury to Willemse, who hobbled on, they refused to budge. Even a yellow card for Whiteley didn't cause a CAPitulation. The French Flair was much in evidence but Sarries weren't budging. Camped on their own try-line they held on. A break by Taylor with the clock dead enCAPsulated that Dunkirk spirit.

Watching the game there was a curious sense of deja vu. It was like the old days. The RDS, Biarritz, Stade Toulosain. We weren't good enough then, we didn't really belong. We have got used to winning in Europe and maintaining our elite status - how much harder to cope when the rug is pulled. The French were of course charming. "Alors! Why you not bring Farrell and Itoje?" They asked. "Zis Cap thing, it is crazy! Mon droit, you can not win avec ces garçons! Vous avez besoin des hommes! Come and jouet en France. In our league there is no cap. Non. Nous avon's les berets et les oignons but no caps."

Surely it is no coincidence that in recent times only Saracens have been able to walk tall with Europe's elite. We broke the cap to win the cup. Like Icarus we flew too close to the sun, lost our wings and fell back to earth.

En France ils n'ont pas de plafond salarial; seulement les berets et les oignons.
RACING 92
Dunlin (Zebo), Thomas, Vakatawa, Chavency, Imoff, Russell (Volavola), Machenaud (Iribaren); Arous (Kolingar), Chat (Baubigny), Gomes Sa (Oz), Ryan (Bird), Palu, Lauret (Tanga), Chouzenous, Claassen.
SARACENS
Gallagher (Willemse), Maitland, Lozowski, Tompkins, Segun, Vunipola (Taylor), Spencer (Whiteley); Carre (Crean), Singleton (Gray), Lamositele (Koch), Skelton (Reffell), Hunter-Hill (Kpoku), Isiekwe, Earl, Wray
SCORERS:-
Racing 92 (30) Tries: Vakatawa, Thomas, Russell, Lauret; Conv: Machenaud (2); Pens: Machenaud (2)
Saracens (10) Try: Lozowski; Conv: Spencer; Pen: Spencer
Referee: Andrew Brace


View a Printer Friendly version of this Story.
CAPS AND BERETS
Discussion started by TheSaracens.com , 18/11/2019 17:25
TheSaracens.com
18/11/2019 17:25
What do you think? You can have your say by posting below.
If you do not already have an account
Click here to Register
.
Edited 1 time(s). Last edit at 2019:11:27:09:43:21 by Darraghgirl.
That made me smile, especially the use of CAPital letters throughout.

Thought Jack S had a stinker at the line-out, rather less of one other than that. Good effort by the young lads, but the lack of overall experience was brutally exposed - they will be better for the experience in years to come.
derbyshire fan
18/11/2019 20:25
Super report - and you like us had a great weekend
TonyTaff
21/11/2019 15:22
Très drôle!
£721.05 (*) donated to the Saracens Foundation due to visits to the Sarries frontpage [
www.rugbynetwork.net
]
Please read and submit articles for publication.
(*) As at October 31, 2018.
Sorry, only registered users may post in this forum.