A FEW THOUGHTS FROM COVENTRY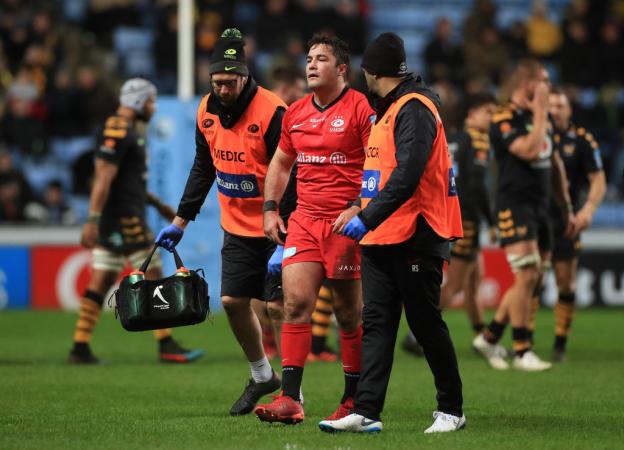 By Sara'sman
February 22 2020
Just back - we very much got what we deserved - and so did Wasps who played some delightful rugby; at pace, created many chances and exploited our mistakes. Gopperth and Umaga controlled the game superbly. The opposite of the Sale performance from us, though perhaps good in the long run for we fans to remind us of what a drubbing feels like! We shouldn't expect miracles from our heavily depleted and undermined squad too often.
A game too many for Manu; he was all over the place positionally and a large part of the cause of our backs not clicking, in both attack and defence. He looked tired mentally and at times slow physically, not surprising perhaps considering his work load this year and his age. Brad's injury a worry - two head knocks, though both more neck I think, certainly the second. TW dreadful as others have said, though not many shone. NI needs a break, again he tried to lead the forwards but looked low on energy by his exceptional standards. Kpoku one of our better performers, Spencer and Carre lifted our game briefly, but in truth we were shot by then.

I took the opportunity to again look round Coventry's Cathedrals prior to the drubbing. For those who don't know, the original was targeted and destroyed by the Germans [edit - I used the word N a z i s - not liked!] on 14 November 1940. >550 lives lost, half of Coventry's homes destroyed or damaged. The ruins remain and a 60s brutalist replacement (with a stunning modern painted glass window) was built (on the wrong axis) adjacent to the old. I mention this because of what followed. By as soon as 1947, the citizens of Coventry had held out the hand of friendship, twinning with German towns (Dresden I think and Kiel) and many others, calling for friendship and understanding, not revenge. It has long expanded on this work and is known as the "city of peace and reconciliation". Perhaps something upon which the Bile Brigade should reflect.
View a Printer Friendly version of this Story.
A FEW THOUGHTS FROM COVENTRY
Discussion started by TheSaracens.com , 22/02/2020 13:46
TheSaracens.com
22/02/2020 13:46
Thanks to Sara'sman for this post on another thread - given we have no reporter I thought this would do very nicely



Edited 2 time(s). Last edit at 2020:03:04:07:38:36 by Darraghgirl.
Sorry, only registered users may post in this forum.