Close season for the West Wales Raiders..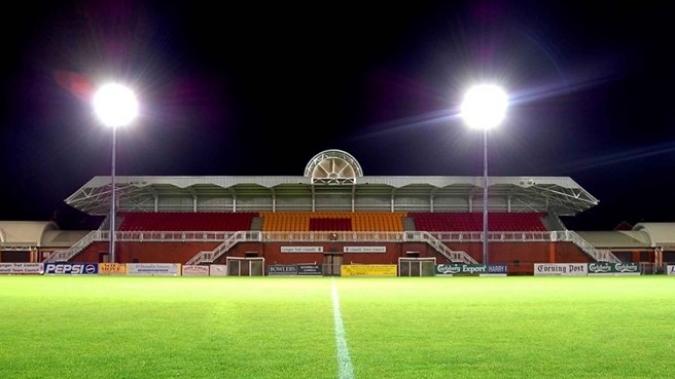 By Rogero
September 23 2019
Well that is another season over for the West Wales Raiders. 2019 was better in terms of results than 2018 but it was still a season which saw us finish bottom of the league again. It will be interesting to see what the club have planned for 2020 and what Kim Williams plans to do. Hopefully the forum and message board will have positive things to talk about over the comming weeks and months...
Please to all concerned with the club - do use the only South Wales RL forum and message board which has been here for nearly 15 years! Information and knowledge about what is going on helps keep interest alive.
View a Printer Friendly version of this Story.
Close season for the West Wales Raiders
Discussion started by South Wales RL (IP Logged), 23/09/2019 09:25
South Wales RL
23/09/2019 09:25
What do you think? You can have your say by posting below.
If you do not already have an account
Click here to Register
.
Edited 1 time(s). Last edit at 2019:09:23:22:46:05 by Rogero.
Rogero
23/09/2019 22:47
It's the first time in weeks anything got any response at all - I will try some more "spot the errors" in future!! I cannot even blame predictive text....................
cast-Iron13
26/09/2019 22:30
I wasn't going to post on here again,but I was shocked to discover the half back from the 2019 campaign,Tyler Hunt,who operated without a recognised half back partner,has left the club to return to Australia.

Also,one of the forwards from the start 2 years ago,of West Wales Raiders in the semi-professional ranks,Dalton Desmond-Walker,has also left the club,perhaps to another club in League 1.

There are not many on,or off-field staff,left at the club from 2 years ago.

It really isn't good for continuity and stability purposes;which are generally regarded as pointers to success.

There again,Whitehaven won the League 1 title with a new head coach and a new squad of mainly local players.

The recruitment for the club,over this closed season,will be very interesting;and vital.
Rogero
27/09/2019 08:58
Please keep posting on here, even if you do move away your insight and knowledge of the club and the game is very much appreciated.

The news about Tyler and Desmond is not good for the club. It looks like another rebuild operation...

Even more saddening was the "performance drug related penalty" about another Raiders player.
Penybont Crusader
27/09/2019 20:33
Very sad to hear these departures.

Despite the ban, hopefully the support is in place for the player to assist with his mental wellbeing.

Losing your only recognised half back is a huge blow. Difficult to see how Tyler can be replaced without significant additional funds being made available.

I never saw either him or Desmond play but their departures are a big hole.
jarrad
27/09/2019 22:01
Tyler went home because he was homesick nothing more the club done everything to persuade him to stay but he's just turned 19 years old and living the other side of the world without his family was too tough for him to do another season. Mickael Sabour has gone back to France also
Penybont Crusader
28/09/2019 21:12
DDW signs for Keighley.
mikebee
28/09/2019 21:17
hello CI. I would just like to to echo Rogeros' sentiments above. I have very much enjoyed your invaluable contributions to this forum. On behalf of all WWR fans and supporters of Rugby League in South Wales, thank you, and very best wishes for the future. You will be missed.
Sorry, only registered users may post in this forum.