Hungry for Rugby? Wasps v Gloucester Preview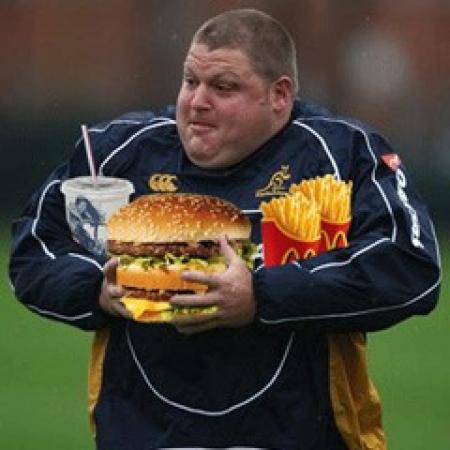 By wombles222
October 5 2018
Saturday beckons, and at 3pm this weekend all of us shall take our seats at the dining table in preparation of a further course in this seasons feast of rugby. And nothing whets the appetite more then watching Wasps go toe to toe with Gloucester. On the menu 16 slabs of forward beef, served with 3 wholesome sides of scrum halves, flyhalves and centres with a good seasoning of wings and fullbacks. Add in some substitutes to finish and you have a course that will not only satisfy your rugby cravings but fill you to bursting point when just a soupçon of Danny Cipriani is combined with Lima Sopoaga…dinner is served.
One thing for certain this season is that defence and tackling is more an optional extra than a staple dietary requirement throughout all of the premiership teams. 200 tries have already been scored in the opening 5 rounds to date, an impressive -unless you are a defensive coach – 26.9% of the 769 total tries scored in the entire competition last year, this is no á la carte dining but more akin to an all you can eat buffet. Wasps plate has been generously filled with 17 of these tries being scored by the black and golds with an average of 3.4 tries per game with 3 try bonus points in the tip jar. However, we have just a roast potato extra compared to Gloucester Lions who have their own share of 16 to date, averaging 3.2 tries per game with 2 try bonus points earnt. So far Wasps are averaging 29.4 points per course, which is a part of the point scoring pie slightly larger than Gloucester's 26.6 slice. We have enjoyed a rather pleasant 4 wins with only 1 loss, Gloucester conversely are not far off with 2 wins, 1 draw and 2 losses to their name, yet splitting the bill with Bath must have been as satisfying as finding a Brussel sprout with your Sunday dinner. Yet as our parents say, you must finish all your meal before you can have dessert! and a win for either side this weekend will satisfy their sweet tooth before heading into Europe for something more continental.
Yet when exploring the round 6 menu tasty encounters and match ups are spread across the field but let us get the obvious out of the way first, if Wasps are to win they must sort out their ill-discipline and their own 5 metre maul defence, it has leaked field position, points and personnel and you cannot win titles with this Achilles heel. Gloucester have their own ghosts to exorcise, their mental fragility once again reared its head last weekend against a determined Harlequins outfit that are still finding form and confidence with new head coach Gustard. His own 'first in, last out' attitude was reflected through a gritty performance that allowed the men in quarters to leave Castle Grim 4 points better off than when they arrived, whilst the men in cherry and white were left to rue missed chances and an inability to play at the last knockings to grab victory from the jaws of defeat. It is fair to say that both Wasps and Gloucester will have their own memories of bad meals past to banish this weekend as both strive for the taste of success. A win for the West Countryman will push them away from the glut of teams in 4th on 13 points, whereas a victory dinner for Wasps will keep tabs on a top table that currently seems reserved on weekly basis for those adorned with red fezzes or Indian headdress. It is a dress code that rugby's restaurant seating plan has become familiar with, but then again dress codes can change, anyone fancy some fashionable black and gold? Yet all these teams must be careful, as within the darkness of the restaurant Lions, Tigers and Bears lurk, as do others, just waiting for an opportunity to hold the finest silverware.
Yet we digress, minds must be set to task, as this is a test where the Wasps tight 5 will need to keep up the pressure and the "finishers" on the bench will have to either maintain dominance or wrench it from the Lions claws if needed. Zhvania, Stuart, Brookes, Harris, TT and Cruise will be hoping to dine out on Hohneck, Balmain, Marais, Hanson and possibly Rapava Ruskin if he can finally pass the fitness test that he has failed to do in the previous 3 rounds, a record number of fails that - full on syfy metaphor coming up - a certain Red Dwarfs Arnold Rimmer would be proud when undertaking his astronav exams . Yet no front row power house is complete without its stallions in the engine room, thus 3 of Gaskell, Myall, Rowlands and Launchbury will need to fill up on carbohydrate as they will be burning the calories into horsepower as they go bumper to bumper with Slater, and the impressive Grobler. Momentum and drive will come from the back rows, and it is hard to separate the quality of both teams with Polledri, Ludlow, Morgan or Ackermann Junior coming up against Hughes, Carr, Johnson and the rapidly improving Ben Morris, we may have to split the bill evenly here guys and girls as both will eat up line outs, turnovers and gain lines with insatiable hunger. In the backs will the illusiveness of Wade and rapidity of Bassett prove a better dish then hard and straight Banahan and twinkle toes Sharples? Will Dai go with Daly at 15 or trust Miller after his impressive performance under the lights last Friday night? In the centres it is tempting to keep with game on game improving Le Bourgeois, who like a fine wine is getting better with age, supported by De Jongh who plays like a Chicken Vindaloo, strong, powerful and can provides a hit that can make your eyes water. They will have to be on their guard as they will come head to head with Twelvetrees, Atkinson or Trinder as all have game breaking ability. But the centrepiece this weekend will be Robson/Simpson and Sopoaga set against Vellicott/Braley and the returning Cipriani, as it will be how these head chefs use the above ingredients develop their own recipe and combined with their individual talents provide a meal that will leave all of us salivating in anticipation. So put on your number ones, place your napkins on your lap, do not fill up on starters and grab your knives and forks, this is going to be a meal to savour! and remember………
Chris (Wombles)
Once a Wasp ALWAYS a Wasp!
View a Printer Friendly version of this Story.
Hungry for Rugby? Wasps v Gloucester Preview
Discussion started by DrunkenWasps.com , 05/10/2018 07:35
DrunkenWasps.com
05/10/2018 07:35
What do you think? You can have your say by posting below.
If you do not already have an account
Click here to Register
.
WaspieFrank
05/10/2018 09:51
Really good, but has left me hungry, where my lunch?
Tervueren
05/10/2018 14:44
Excellent, hope the only offal performances are from the other side.
welsh wasp
05/10/2018 18:29
Oh Chris

Can you use rock music for the pack & classical for the backs next week please. Iíve got indigestion.
kentwasp1
05/10/2018 20:44
Great Wombles. Wasps hungry for success. Should that not be Dai with the burgers and chips?
Looks a bit like him. Dai hard
Thanks
wombles222
06/10/2018 06:30
I am pleased this weeks preview has gone down well! KW i did have a good old scout around for something with Dai in but he must be remarkably camera averse when he is troffing :-)
Welsh Wasp, thankyou for the idea, i will try to give next weeks preview against Leinster a more musical note
ricohchezwasp
06/10/2018 22:09
Clearly we need a different diet for the next game

Not a Doctor and not a troll!!
Tervueren
08/10/2018 09:30
We hoped for a gastronomic delight but were fed tripe. Hopefully there will not be a case of a musical theme leading us to expect a symphony but get Stockhausen.

Thanks again though Wombles, great read.
Sorry, only registered users may post in this forum.