Crunchtime for Carnegie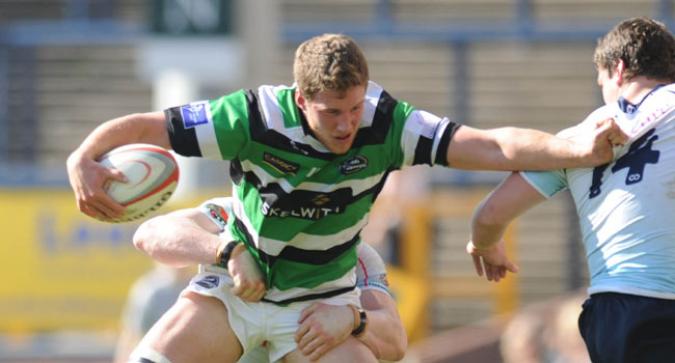 Will be missed
By WW
January 21 2019
The turnaround in the form and fortunes of Yorkshire Carnegie under the guidance of Chris Stirling is there for all to see. The lads are unbeaten since the 19th of November and recorded a 3rd consecutive league win at the RAG last weekend. On Sunday the Trailfinders hit town and, for us, it is crunchtime!
I said a couple of months ago that if the team made progress then the fixture against Ealing at the end of January was going to be a good marker of where we are as opposed to where we would like to be. Well it is the end of January and the Trailfinders will be trampling all over our "real turf" pitch on Sunday afternoon. No more ifs and buts the wolf is at the door. Can we subdue the beast or will we, as many neutrals expect, get a right spanking like the one we received at Vallis Way?
If I knew the answer to this question then I would be off down to the bookies shop to bet my mortgage on the result. Unfortunately I do not so, like everyone else, I will have to read the signs from the last 3 games and take a stab at the answer.
There is no doubt that the squad has improved. The fact that we are winning games is testament to that. Confidence is rising. With that should come a reduction in errors and an improvement in discipline. This week Stirlo must be instilling self-belief in the players. There is talent by the bucketful in the squad but, in my opinion, the players, with several exceptions, lack the belief in their own abilities. Dan Temm is one player who springs to mind when it comes to backing himself. This has led to some sparkling runs and a fistful of tries. Chris Elder showed the way on TV at Castle Park with a blistering run and score.
Our defence has undoubtedly improved. Two tries conceded at Doncaster and Pirates & Richmond only managed two between them. Having a settled centre pairing helps here. Can we keep the Ealing forwards at bay? If not then can we secure enough ball to give our strike runners the opportunity to score out wide? With every game it becomes increasingly likely that we will match our capabilities with a great performance. Sunday could, in my view, be the one.
Ealing, second in the league, tend to concede lots of points but outscore the opposition. This is why I think that our defence and discipline will be key factors on Sunday. There are 5 former Carnegie players in the 44 strong Ealing squad. I wonder how many will be playing on Sunday?
Who ever turns out for Ealing will be up against a squad with everything to prove. An 80 minute performance from our boys will see us sneak home by one score.
Carnegie to win!
More Yorkshire Carnegie headlines