Top half finish is do-able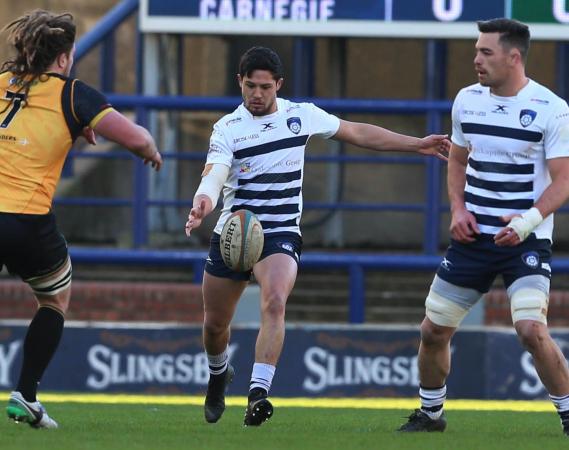 Key player.
By WW
March 15 2019
Yorkshire Carnegie has a weekend off. The lads will either be chilling or watching the climax to the 6-Nations competition. Last weekend the squad gave the runaway league leaders a bloody nose. What is in store for us next?
Well the club is still in 10th position in the league table. However the last 5 fixtures are all winnable, especially after the squad got close to reaching it's potential in the win against the Irish Exiles. If we win all 5 remaining fixtures without any bonus points we will finish with 55 points.
The four teams immediately above us all have a tough run in:
Nottingham: Could lose v Irish, Coventry and Ealing picking up 8 points in their last 5 games and will finish with 51 points.
Donny: Could lose against Irish and Carnegie picking up 14 points and ending the season with 50 points.
Coventry: Could lose against Ealing, Carnegie, Irish and Jersey, picking up 5 points and totalling 44 points.
Scottish: Could lose against Carnegie, Donny & Pirates gaining 6 points and finishing with 42 points.
We can even afford to lose a game and still finish above Donny providing that we pick up some bonus points along the way. If we lose 2 out of 5 then the most we can get is 52 points which could still get us home in 6th place.
Obviously our form has been patchy with recent defeats at home against Ealing and Jersey but we have shown that on our day we are as good as anyone. The players, I am sure, will want to end the season on a high. Sixth place is up for grabs in my opinion. Carpe diem!
More Yorkshire Carnegie headlines