Tough times to be a Tyke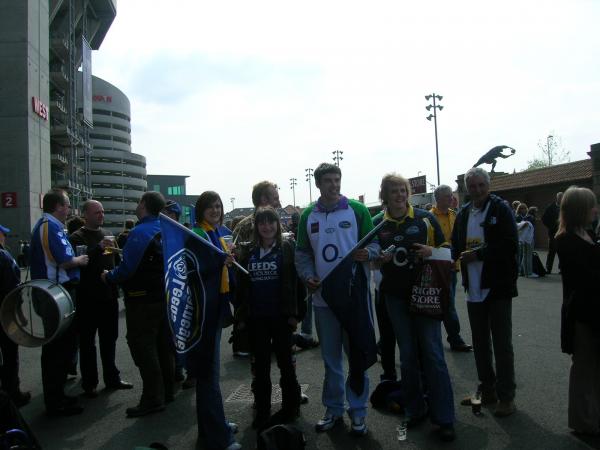 Tykes
By WW
September 13 2019
The 2019/20 season is just a week away. Despite only having a named squad of five players the rumours seeping out of LS6 are that there are between 20-30 players preparing for the match at Nottingham on 20th September. It would be nice if this was all that we had to worry about.
This week Gary Hetherington gave an update on the club's tribulations over the last six months. Rather than calm everyone down and allow us to look forward to the rapidly approaching games his missive has provoked a backlash of bile and vitriol from fans of the other clubs in the Championship and, surprisingly, from self-professed Tykes followers.
Personally I am at the point where I just want to watch rugby. The vitriol, mainly directed at the club's management, is starting to have the opposite effect on me than that which was intended. I am looking forward to going to matches. I fully expect our opponents' fans to give us grief. If the lads who have signed up give it a go on the pitch then my efforts on the terraces to support them will more than match them.
Last season was a tough one. This one will be even tougher. To put a scratch squad together at such short notice and expect it to perform at a level good enough to keep the club in the division is a gamble will soon be tested. There is no money (I believe) for a cavalry charge at Christmas if we are adrift at the foot of the table. What we have now is what we will have then. Performance on the pitch will be everything. Should we be worried?
The answer is, of course, yes we should be worried. Our place in the Championship ( and as things stand our existence) hangs by a thread. That for me is more than enough to worry about.
It is a tough time to be a Tyke!
View a Printer Friendly version of this Story.
Tough times to be a Tyke
Discussion started by TykesRugby.co.uk (IP Logged), 13/09/2019 07:54
TykesRugby.co.uk
13/09/2019 07:54
What do you think? You can have your say by posting below.
If you do not already have an account
Click here to Register
.
Edited 1 time(s). Last edit at 2019:09:19:14:05:00 by Wildwillie .
bspa2
13/09/2019 13:10
Thank you for your positive spirit, which our group of 8 supporters share. We will be there full of optimism as we are at the start of every season. It will be interesting to see who is playing for us and to what extent they can emulate the squad that Stuart Lancaster assembled when he only had very few first team players remaining. Time to stop whingeing and to get behind the team.
Carnegiette2
13/09/2019 14:29
Good article.

Easy to forget (as it quickly became overshadowed by other things) just how poor our start was last year and that in October we were nailed on for relegation. There won't be a cavalry this year.

Bring it on!!
Bobba
13/09/2019 22:42
A lot of what WW says is correct. However, for me, it will take a very long time before I regain any resemblance of trust in the management of the Club. I also have deep suspicions about the involvement and ultimate intentions for the Club. But that's me. I have no doubt there are those that think or believe in the salvation of the Club being provided by GH and co. I look for the ulterior motive for having doing so.

That said, the team, whoever is in that team, will have my support as and when I can offer it.
Gelbel
14/09/2019 14:06
WW said, Last season was a tough one. This one will be even tougher. IMHO you cannot compare the two and a line needs to be drawn under what's happened, notwithstanding our feelings for those treated abysmally. Quite simply, we'll have a tough season.

Two ex-players turned coaches, who have more insight to the club in its current position than we ever will, have said 'not to worry' about how we get on this season. I guess our second league match will tell us!

I really couldn't give a monkey's what others say about us - it's my club, I'm behind it all the way.

Bobba - one comment re GH. I say, thank goodness for him- we've got Headingley and all the facilities that come with it for next to nothing. That's a salvation to me, no way could we afford to go elsewhere, which would mean no club.
RothwellTyke
14/09/2019 19:26
Great article. Although this season is going to be a tough one, I am looking forward to seeing Carnegie/Tyke rugby. Will support our team and hope they can play well enough to stay in the championship
Bobba
14/09/2019 20:21
Shame GH could not find the "ringfenced" moneys. Could have saved everyone a load of heartache and misery.
Sorry, only registered users may post in this forum.